Today it's about my owl
Hello!!
Today I want to show you a small thing, but a very important thing for me.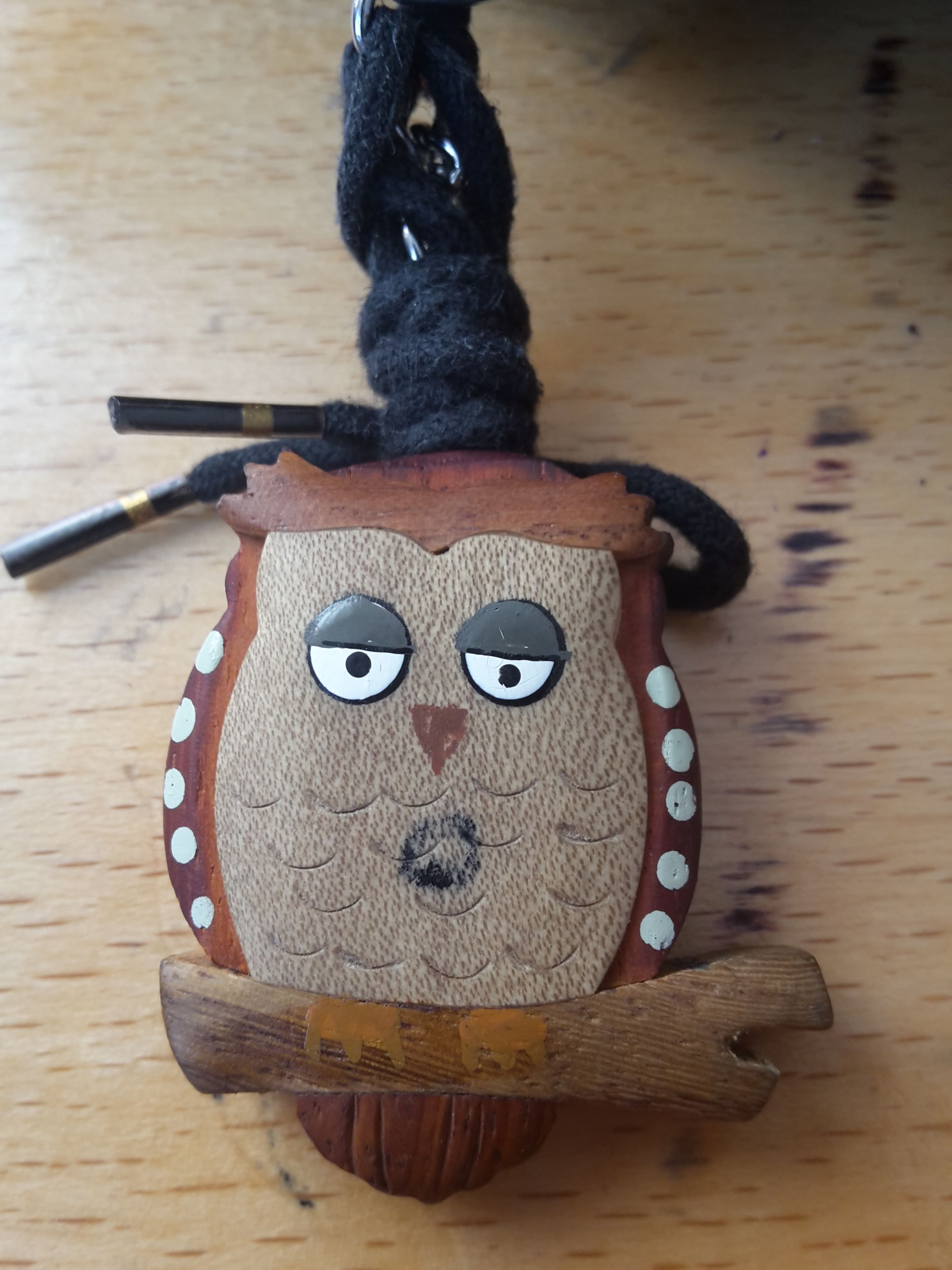 It's my owl. A very sympathetic keychain symbolizing wisdom. I bought it a few years ago from the Vatican and I always wear it with me.
---
I hope you have a great day!