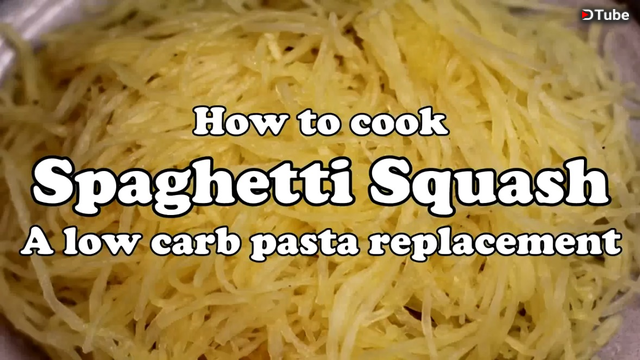 ---
Spaghetti squash is an easy to prepare, low carb, and delicious pasta replacement! I was reluctant to try this for a long time as I normally do not like these kinds of veggies. I am glad that I tried it because it turned out very good!
Note: You do not want to over cook this because it will turn out mushy. I cooked this one for 45 minutes and the outside was nice and noodly but the inside was mushy. I cooked another one today for 40 minutes and it was perfectly noodly all the way through.
Ingredients:
1 spaghetti squash
About 1 tsp of oil
Dash of salt & Pepper
Instructions:
Pre-heat oven to 400 degrees
Cut squash in half
Remove seeds
Drizzle with oil
Sprinkle salt & pepper
Place in oven and bake 35 to 45 minutes (Cooking times will vary depending on size of squash)
Remove from oven
Using a fork, scrape out the insides of the squash (It should come out resembling a spaghetti noodle)
Nutritional Information:
Servings will vary based on size of squash
Serving size: 1 cup
Per serving:
Fat: 0.6g
Total Carbs: 7g
Net Carbs: 5.5g
Protein: 0.6g
Thanks for watching! Please Like & Subscribe for more keto friendly & low carb recipes!
---
▶️ DTube
▶️ IPFS