Good day steemians,
today I bring you a different type of keto recipe. I made this recipe today for the first time, and I have to say that I got very impressed of how tasty it was.
So basically the base consist of zucchini noodles -this are homemade natural zucchini noodles, just made out of the zucchini vegetable, it doesn't contain flour or anything, I just cut the zucchini as in noodles form-, which I made in a pan with butter, salt, and pepper.
The bolognese sauce was slow cooked and it contains butter, ** yellow onion**, bacon, minced meat (good quality one 👌), salt, pepper, dried oregan, chilli flakes (of course 😅), sweet pepper, tomato paste, and chopped tomatoes.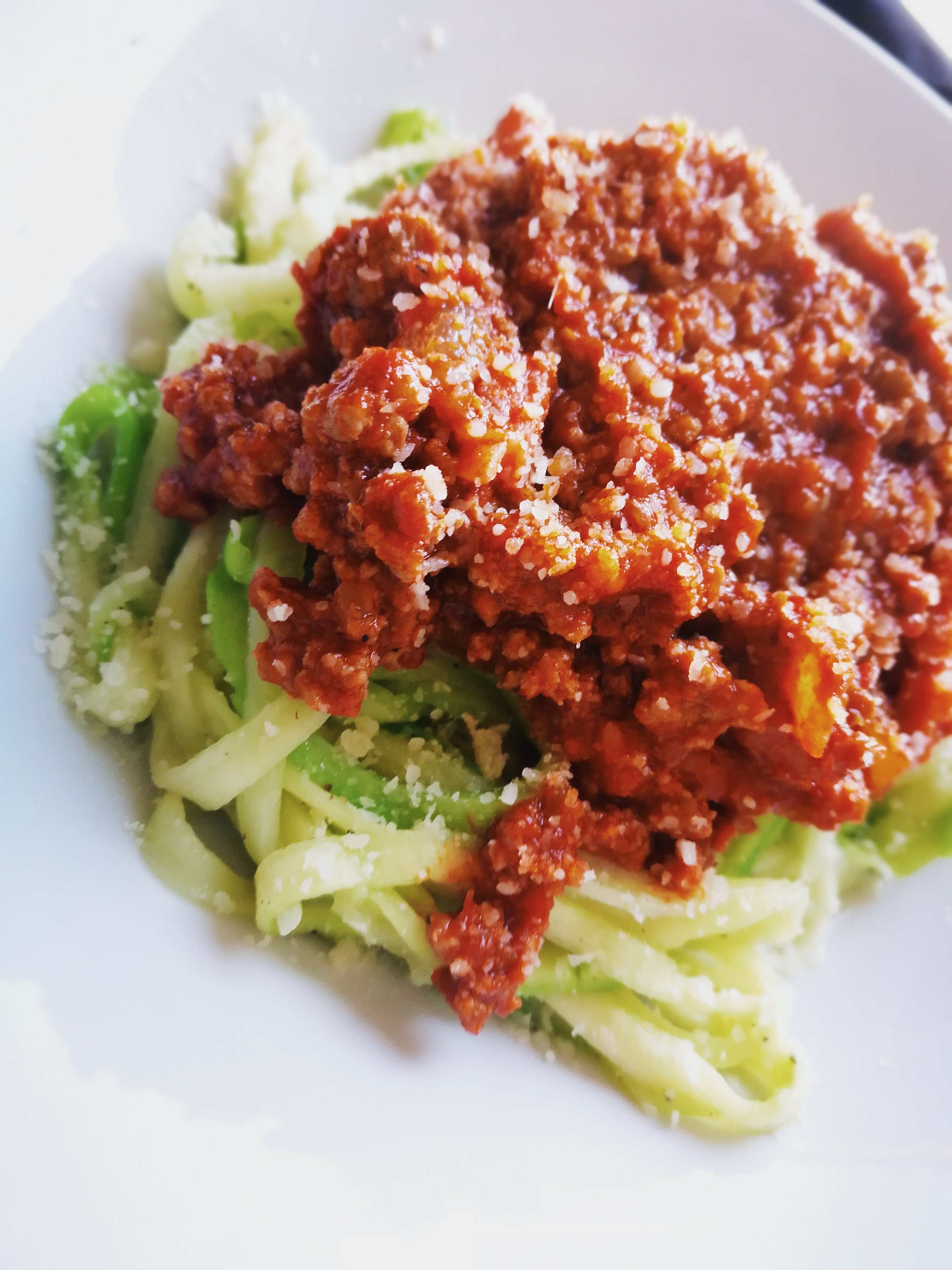 We really enjoyed this new keto recipe and you don't miss eating real pasta, it fulfills all your "carb" needd !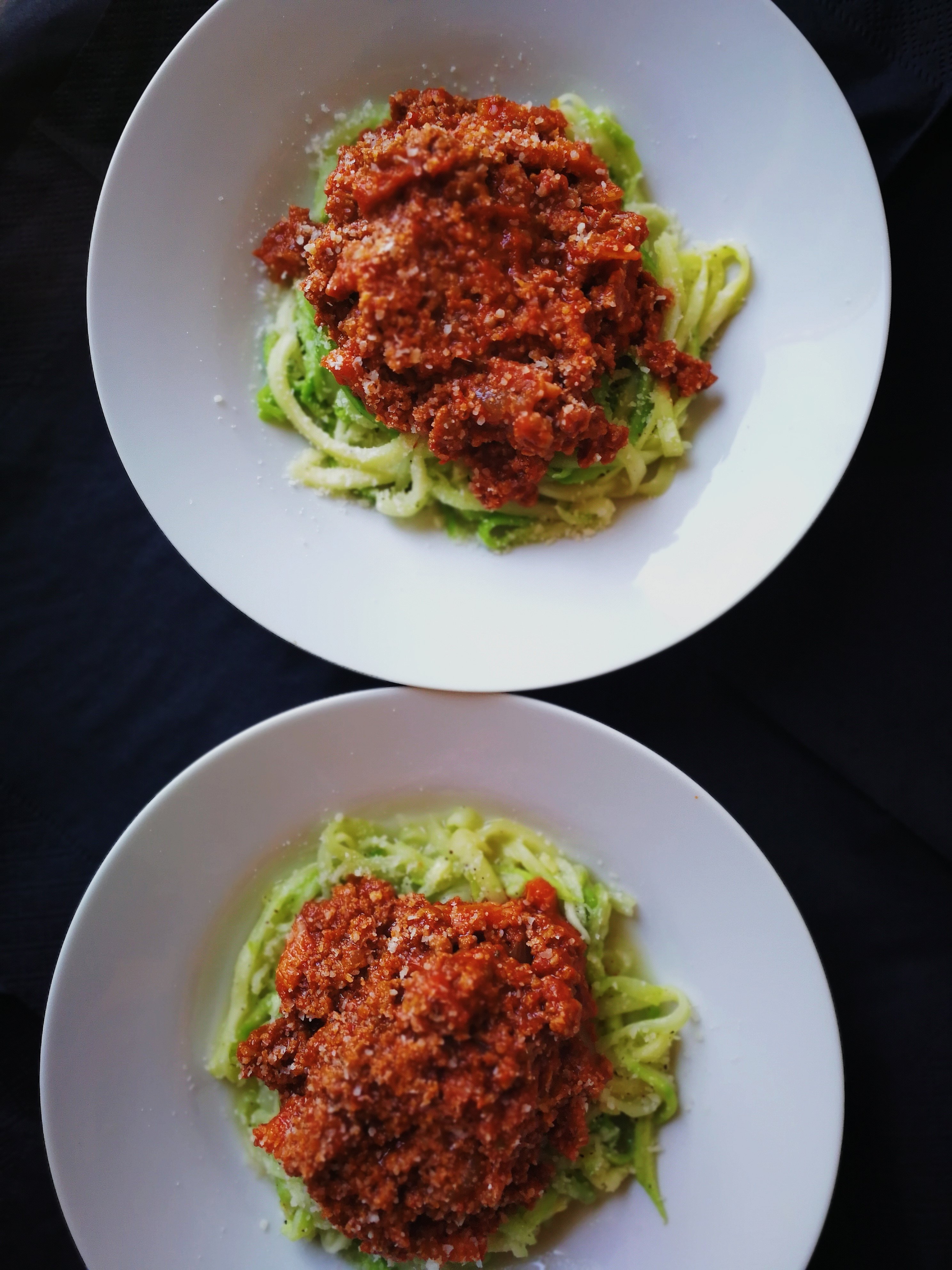 Hope you like the recipe! Enjoy and cheers!