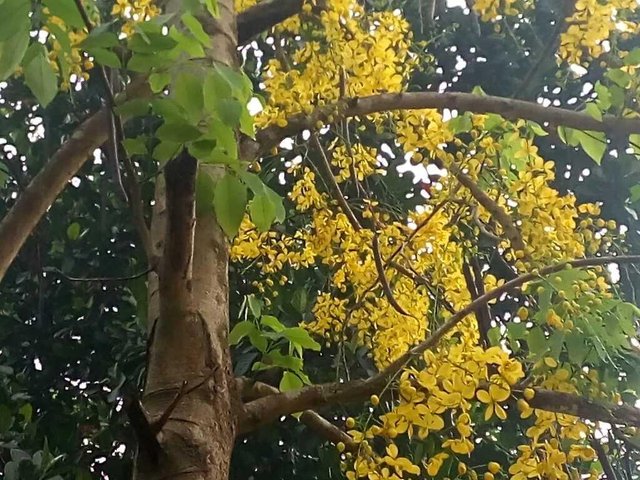 The image is that of the Konna poovu or known in English as the firecracker tree flowers.
The people of Kerala celebrate Vishu tomorrow. The 15th of April. Vishu is basically a harvest festival. The fruits and vegetables are placed before Lord Krishna in the worship room along with coconuts, mirror, new clothes and sometimes even jewels. The members of the house go to the worship room and see the Lord Krishna along with the arrangement in the early morning.
This is believed to bring prosperity and good luck. Devotees visit temples and also pay a visit to relatives.
A feast is prepared using the vegetables and grains obtained from the harvest.
Wishing you all a very happy Vishu.
Image - own