How an ethnic minority that makes up 0.06% of the world's population came to dominate most of its long-distance races.
For such a popular, straightforward question, there's less consensus than you might think. Western research on the nature of Kenyan runners, and on successful African athletes in general, is complicated by some particularly thorny racial politics. There's a nasty history, after all, to white scientists evaluating the physical attributes of Africans. But that hesitancy to really study Kenyan runners' success has allowed some probably false, and often culturally reductive, theories to persist. The scientific research hits on some of the most sensitive racial anxieties of Western-African relations, but it's also an amazing story of human biodiversity.
The statistics are hard to ignore. This medium-size country of 41 million dominates the world in competitive running. Pick any long-distance race. You'll often find that up to about 70 or 80 percent of its winners since the late 1980s, when East African nutrition and technology started catching up with the West, have been from Kenya. Since 1988, for example, 20 of the 25 first-place men in the Boston Marathon have been Kenyan. Kenyan women appear to have had a later start, winning none of marathons before 2000 (possibly due to discriminatory laws and a tradition of forcing girls into marriages, both of which were partially rolled back by 1990s reforms) and 9 of 13 since then. Of the top 25 male record holders for the 3000-meter steeplechase, 18 are Kenyan. Seven of the last 8 London marathons were won by Kenyans, and the sole outlier was from neighboring Ethiopia*. Their record in the Olympic men's marathon is more uneven, having placed in the top three in only four of the last six races. Still, not bad for one country. And even more amazing is that three-fourths of the Kenyan champions come from an ethnic minority of 4.4. million, or 0.06% of global population.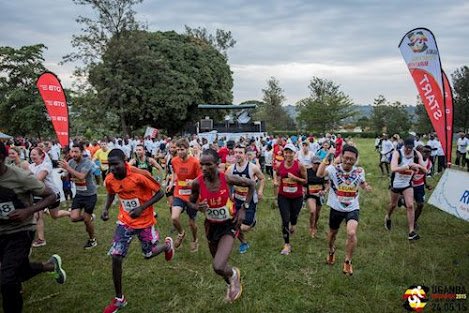 It turns out that Kenyans' success may be innate. Two separate, European-led studies in a small region in western Kenya, which produces most of the race-winners, found that young men there could, with only a few months training, reliably outperform some of the West's best professional runners. In other words, they appeared to have a physical advantage that is common to their community, making it probably genetic. The studies found significant differences in body mass index and bone structure between the Western pros and the Kenyan amateurs who had bested them. The studied Kenyans had less mass for their height, longer legs, shorter torsos, and more slender limbs. One of the researchers described the Kenyan physical differences as "bird-like," noting that these traits would make them more efficient runners, especially over long distances.
Surprisingly, Western popular writing about Kenyans' running success seems to focus less on these genetic distinctions and more on cultural differences. For years, the cultural argument has been that Kenyans become great runners because they often run several miles to and from school every day. But, about a decade ago, someone started asking actual Kenyans if this was true, and it turned out to be a merely a product of Western imaginations: 14 of 20 surveyed Kenyan race-winners said they'd walked or ridden the bus to school, like normal children do. Another cultural argument says they run barefoot, which develops good habits, but if this were true then surely the far more populated countries of South Asia, where living without shoes is also common, would dominate over Kenyans. Another ascribes it to the "simple food" of Kenya, but this again is true of many parts of the world, and Kenya's not-so-great health record suggests this country has not discovered the secret to great nutrition. And there is a cringe-inducing theory, still prevalent, that Kenyans' history as herders means they get practice running as they chase their sheep across the countryside.Unlike the 1990 research, which came only a few short years into the Kenyan phenomenon, the 2000 study landed in the middle of an international debate about why these young men and women from East Africa were dominating a sport that had long been a point of Western pride. It was controversial. "There's nothing in this world unless you work hard to reach where you are, and so I think running is mental," said Kenyan Olympic gold medal-winner Kip Keino, who condemned the research as racist. Westerners wrote about the "black speed genes," and some wondered if Kenyans had an unfair advantage.
Running, like any sport, is inherently physical, and physical traits inform athletic success. Just because Larry Bird and Michael Jordan are tall doesn't mean they aren't first and foremost great athletes. Part of Olympian Michael Phelps' record-breaking swimming is his unusual body shape, which is genetically inborn; you can't train for longer arms. All athletes owe some of their success to their own physical traits, but because Kalenjin runners share those traits across an ethnic group, and because that ethnic group is part of the story of colonialism and white exploitation of blacks for their physical labor, it's harder to talk about. But that doesn't make their athleticism any less amazing.
https://goo.gl/images/jGuup6