Mega Star Karaoke Challenge at #Steem Schools - 30 songs . HELD FIRST TIME IN HISTORY AT STEEM SCHOOLS PHILIPPINES.
---
I would like to express my heartfelt thank you, to all who take part and participated on the challenge. You are all amazing and showed respect and positive energy! Woohojooooo!
---
WE WIN TOGETHER
---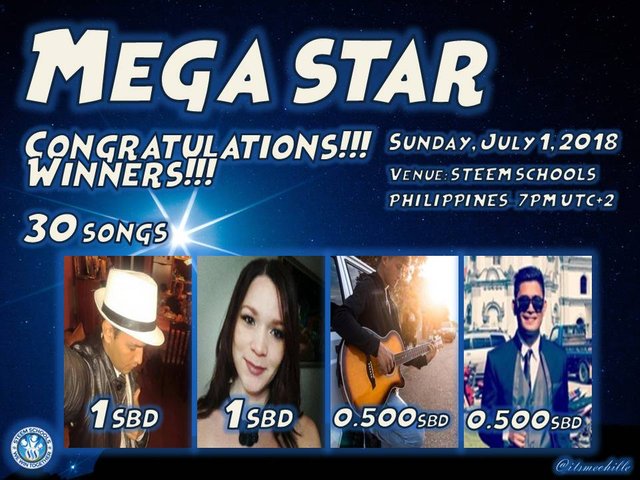 ---
We had over 30 participants, some were there to listen, support and entertain us.

Over 4000 songs were already sang

Wait there's more... watch out for next Karaoke challenges

On Saturday, July 7th is Supernova Mega Steem Star at Latin America Steem Schools
---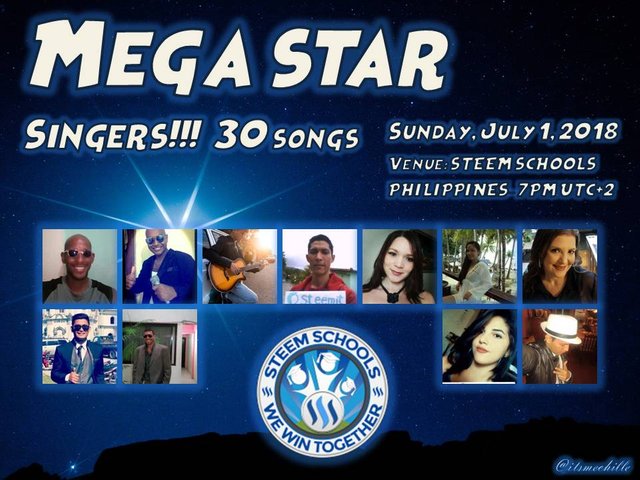 ---
Thank you very much, #Steem Schools for sponsoring this magnificent karaoke performing arts challenge, sir @flysky.
---