A Lawn Chair Poem - Day 734: 5 Minute Freewrite: Thursday - Prompt: red tongue - Haste
10-24-19
Haste
Through the eyes of the night,
I sit and wonder at the frights
What would be, will always be
a death for you, a death for me.
When the day is done and gone,
I will miss that long red tongue.
When I came home, you were always there,
now all I do is sit and stare
A little crack was all it took.
You saw the cat a feral look.
With nose so strong the door to slide
Now I sit and want to hide.
I knew not what I had done,
matters not I had to run
Late I'd be if I did not leave
Now all I do is sit and grieve
---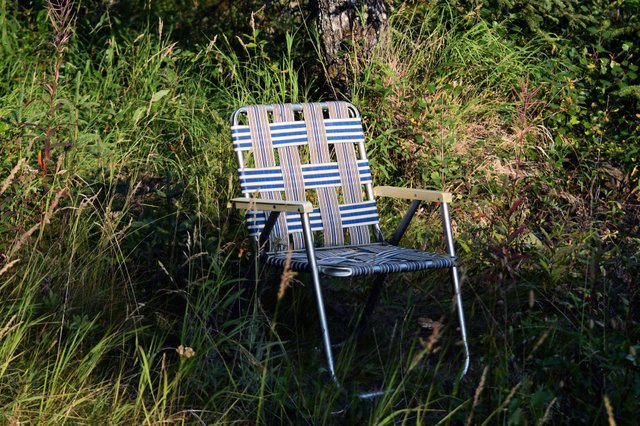 Source, myself (@bashadow)
Above work is created for the Freewrite House daily prompt. Today's prompt was red tongue
---