I moved to Yorkshire in April to put my drone based time-lapse skills to the test with the construction of the UK's most advanced solar farm. They told me it would take 3 or 4 months but when combined with the month it took me to become a legal drone operator and various delays to the construction I have been here over half a year now and in all this time have only been able to go home once to my family in the South of France.
No such thing as weekends around here. Only deadlines & bad weather.
The biggest test of all
Shortly after arriving in the UK one of my oldest and dearest friends suddenly died of cancer, just a few days after being diagnosed.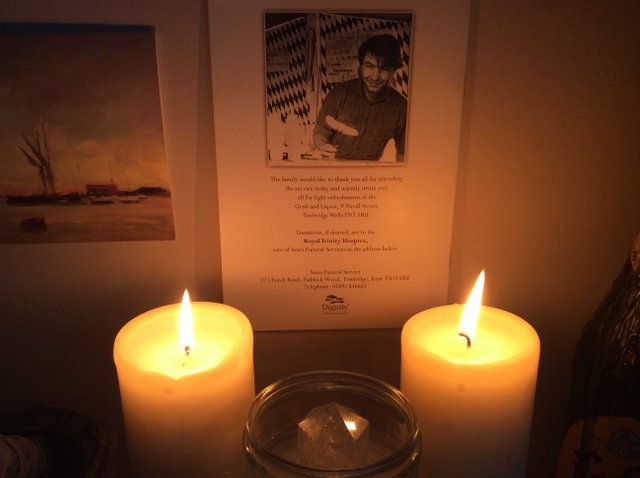 This man was more of a father to me in many ways than the person I used to call dad. So it was a mega shock to my system and I didn't feel like doing the job any more. I almost turned around and went home.
But the most effective way to NOT deal with grief is to keep busy! So I chose to stay in the UK and push forward as planned with the job.
Even taking it one step further.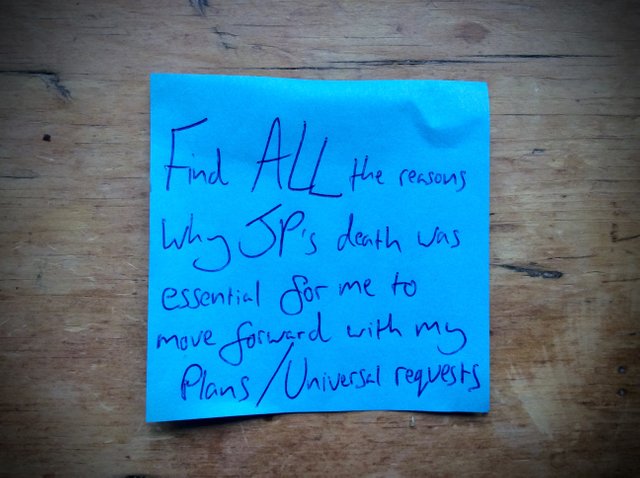 I have found many beautiful reasons since writing this post-it note, but I must still grieve for him properly once the madness of this job is behind me.
The Solstice funeral weekend
Had I not been alone in the UK at this time, I wouldn't have followed the flow from JP's funeral to a near-by Summer Solstice party on Whitstable beach where I was reminded of the love I have for so many of my old friends and for the simple adventure of the open road.
I danced high as a kite on this beach until sunrise the following day. And the pain of his death was temporarily released.
I felt hope again and returned to my job with a powerful energy.
Yorkshire
There was only one house offering a room for rent which was within walking distance of my solar site.
This house turned out to be more of a test than the impossible sounding goal "to make a construction time-lapse film unlike anything the world has ever seen".
Here it is at sunset.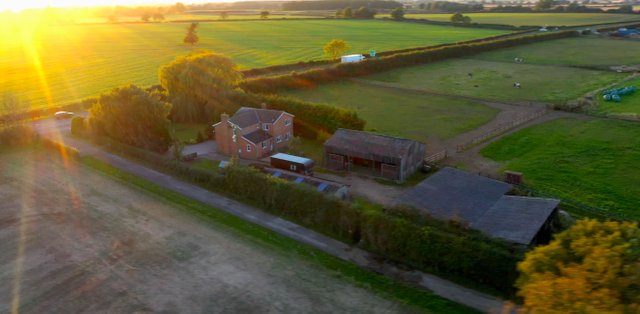 Looks lovely I know, but there was something wrong here, like a constant heavy energy hanging over it. I tried smudging the place with sage but this only worked temporarily.
I made it my own, but it still felt like a prison.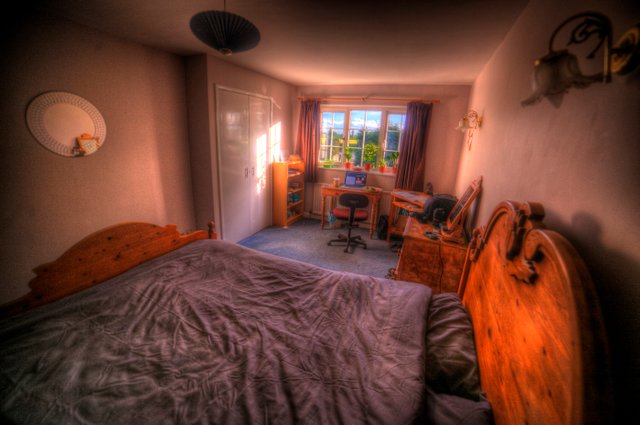 Isolated & silent
There are more rules in this house than I care to mention and everyone lives behind closed doors, minimum communication mandatory. My experience here has been reminiscent of my days at boarding school. Not a very happy time in my life.
I am far from civilisation and without a car or direct bus route to get me to town I have been completely isolated.
It's funny. In France I sometimes felt isolated because no one speaks English in our village and I would fantasise about how fun it was going to be here in England. But now that I'm here, I still have the same problem!
No one to talk to.
Except the cleaner who comes on Fridays.
The film
For the most part I am happy with the film I have produced. The impossible sounding goal has been achieved & all the right people are clapping their hands.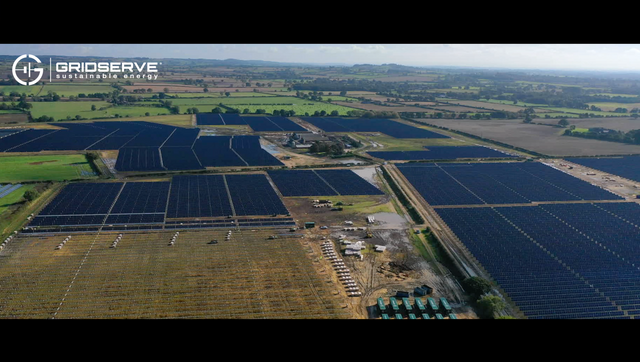 However, while the site may appear complete from the air, the truth is that it is not yet active and I cannot go home till I get my money shot, showing the panels moving in sync with the sun over the course of a day. This is what makes the site unlike any other in the UK.
The shitty weather conditions however have made it very hard for engineers to finish up.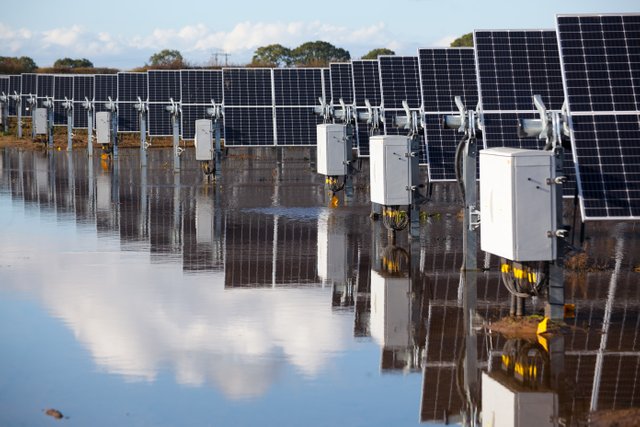 So I must remain. Despite the rain, the cold and the short dark days. Sunset is at 4.30pm now which seems to make a big difference to the amount of daylight I am getting into my body.
Was not fully conscious of how much I am motivated by sunlight and depressed by darkness till now. It doesn't feel this intense back home in the Pyrenees Mountains.
Stuck in limbo
Annoyingly my contract does not clearly state what I should be paid in this situation and I am struggling to get a figure out the company. So, not knowing if I am being paid for this period has dampened my spirits and without the bottle of wine by my side in this moment I would likely not be writing this post!
Ironically I now have all the time in the world to do anything I choose, but my enthusiasm seems to have drained away completely and I am struggling to find comfort in the things which once brought me pleasure.
In the arms of my family these feelings will of course melt away.
What is the real price which has been paid?
My father never lived in the same country as me and I vowed to never be like him in this respect, yet here i am, little more than a memory to my children today.
Sabrina has lost weight and seems drained after six months without my help. She needs me back now. I feel this strongly.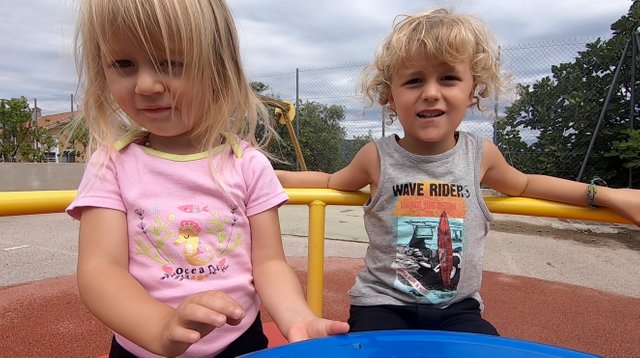 Communication barrier
I have been away so long Esteban & Luna don't want to speak English any more. They are French children now.
This wouldn't be a problem if my own understanding of the language was better but now I must look to Sabrina for the translation. Which is a difficult feeling for me to address. I suddenly feel distanced from them.
I know in time their English will return. It's more an observation than a complaint and a heads up to the reality that communication is going to be limited for a while.
Thankfully language is unimportant when it comes to simple pleasures like playing cache-cache (hide & seek).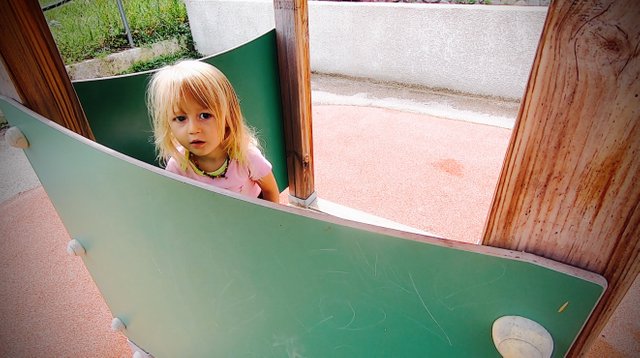 What about the money?
Yep, I put money in Sabrina's bank and I put crypto in my crypto wallet. She was able to buy a much needed new family wagon and we still have a little bit spare for a holiday in Morocco.
All in all I have around $10,000 in a total of 40 different crypto investments now and if the market does what we are all dreaming of, I sincerely believe this will be enough to ensure I never need to work again.
So, financially speaking I can't complain, but energetically speaking I am drained.
And I will never do this again!
Ten more days to go. It sounds so close yet feels so far...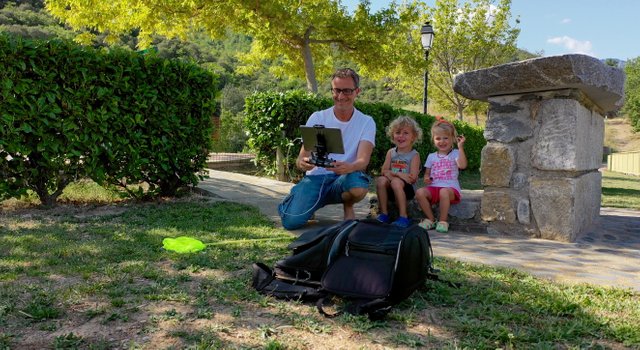 What will I do when I get home?
There is nothing more important at this time in our human history than learning how to grow our own food & share important information.
As we go deeper into the Grand Solar Minimum our growing seasons are getting shorter. Crops around the world are failing and the price of food is fast increasing. The tipping point will be reached when the average person can no longer afford to eat. After which there is no telling what will happen.
So, learning the land is my priority number one now.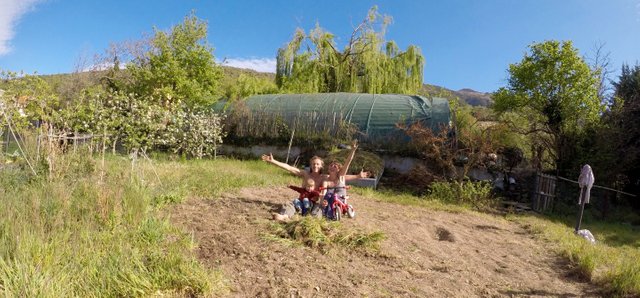 Beyond that we are on the look-out for a new place to live.
We have been in this village long enough.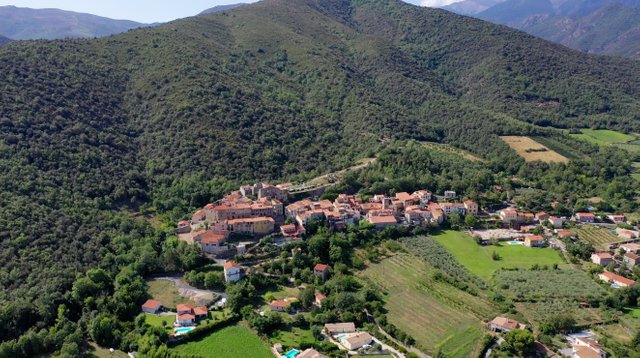 While it is very lovely, it does not tick our 'off the beaten track' box and the village is full of people who think very differently to us.
I cannot say for sure where we will end up but I can say that we are still open to all options. In recent months I have been feeling the call of Portugal. It has been noted that many of the advanced minded community leaders on Steem & Whaleshares are gravitating there. No reason why we can't gravitate there too ;)
---
He was a London based filmmaker until he sold everything and set out on a barefoot journey around the world, currently based in the south of France.

He is travelling with his partner & two children and with no bank account he has been living on STEEM & crypto for over two years.

Sam supports @naturalmedicine because they are seeking to help us in ways which go far beyond money. Please come and join us on Discord

All content created for this account is 100% original (unless otherwise stated), produced by @samstonehill who invites you to use & share freely as you wish.

All non original photo sources can be found by clicking on the image