[JJM] Steemmonsters Tournament 2nd Round - Voters and Analyzers - Leave a comment to guess the winner and win JJM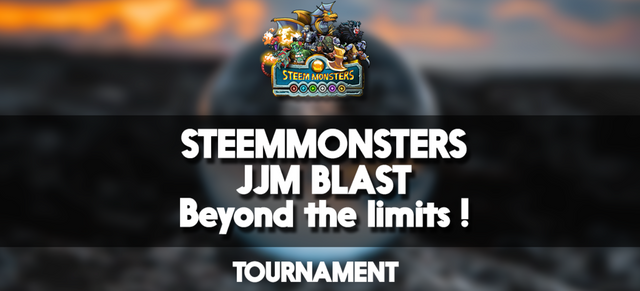 Hi,
@jayplayco
here.
As announced we have started with our second tournament. The development of our platform for voters is still ongoing and we hope that we will be ready with the alpha version shortly before the third tournament. Like the first tournament will use the same rules like below.
1. Tournament Series Title
STEEMMONSTERS , JJM BLAST ,Beyond the limits !
2. Final Winner Voters Details
This rule is only valid for the second Round of JJM tournaments opening 2019.04.14 Sunday KST 09:00PM / 08:00 AM EST
To participate and guess the winner for the first round please follow the steps as below.
Please upvote this post
Please LEAVE A COMMENT with your estimated winner (make sure that the id is right)
Please leave your comment before 2019.04.14 Sunday KST 09:00 PM
500JJM will be evenly distributed to all users who voted for the final winner.
If no one is able to guess the final winner, the 500 JJM will be evenly distributed to all players who checked in.
It would be appreciated if you could resteem this post, so we can get the needed exposure for our players.
a. Tournament Details
1) Second Tournament
| Place | First Tournament | Token |
| --- | --- | --- |
| 1st | 1,000 | JJM |
| 2nd | 400 | JJM |
| 3rd | 200 | JJM |
| 4th | 200 | JJM |
| 5th-8th | 50 | JJM |
| Voters | 500/N | JJM |
| Total | 2,500 | JJM |
Date: 2019.04.14 Sunday KST 09:00PM / 8 AM EST
Free Entry
Gold League
Rule: No legendary summoners
Single Elimination
Round Details Default (best 2 of 3), Qualifier (best 2 of 3), Final (Best 3 of 5)
2) TROPHY Token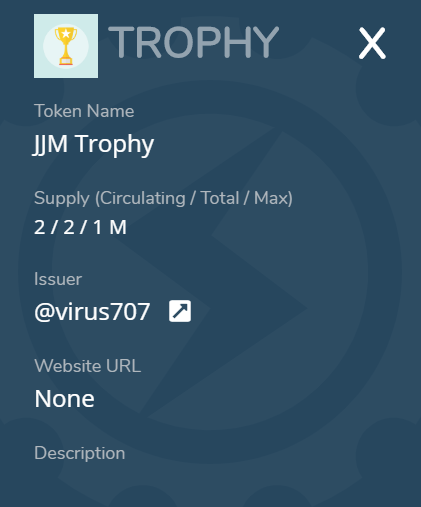 The winner of the tournament will additionally receive one Trophy Token. It is really something I would personally also like to have, but guess will never have the chance to get. :)
Board of Honor - 2019.04.12
2. About JJM
JJM is a token based on steem-engine.com using a side chain of Steem. With a holding Steem Power of 500K SP owned and bought from @virus707, this SP is used in combination with JJM tokens to upvote, reward and distribute dividends out of the JJM project to JJM token holders. Our final goal is to create high-quality content and external revenue from advertisement to bring the Steem blockchain to the next step and help the Dapps within the Steem environment. Please read the article below about JJM token if you need more information.
3. Important information