Making a fantasy viking necklace
Hi. Its been a while since I posted last time. I have been really busy trying to keep up with my 2.5 jobs, spending time with family and friends and getting ready for even more crazy projects. I even managed to squeese in an easter vacation in Wienna with the family.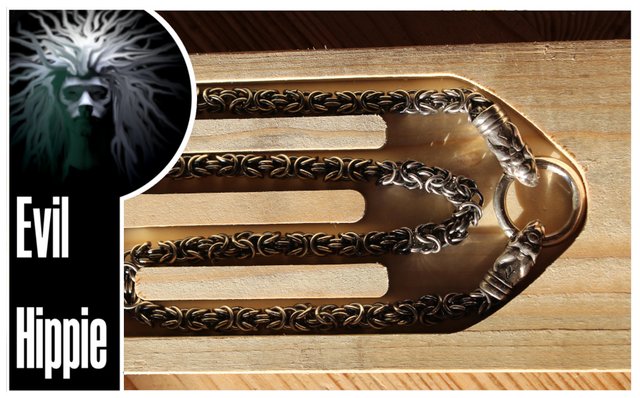 The good thing is that now I have, lots and lots of content to post here, so unless life happens, I will be posting them here in the coming days and weeks.
I want to start with the project that I teased in my previous post about casting. It was a Necklace with a Viking theme, but not a historical viking theme, more like a fantasy version of vikings, as depicted in films and computer games.
The first problem was getting a sufficiently beefy chain. I tried ordering a ready-made chain but it turned out it is nigh impossible to get such a thick chain. Thus, i decided to make one myself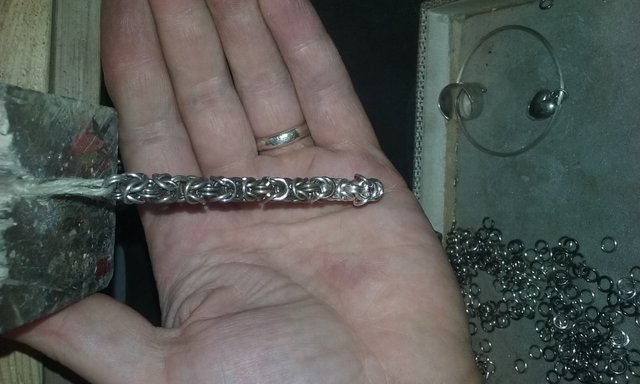 I chose to make a Kings Braid. It looks nice, was one of the types the customer had accepted and is not too hard to make. It does take alot of time though, so theres that.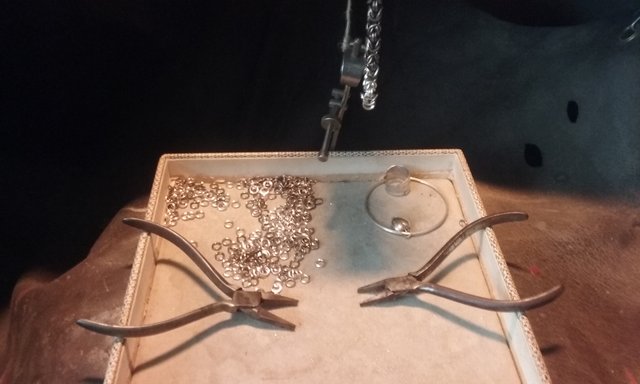 It is a lot like knitting i think. every single link is put on by hand slowly building up the chain. Sometimes each link is soldered, but I decided to let them be open. first is is more safe since in the event of something catching the chain, the link can open and thus prevent the person wearing it being strangled, secondly it is a lot faster and I was working on a budget since my customer was a young girl without a lot of money, who wanted to give her boyfriend something special for his 18th birthday.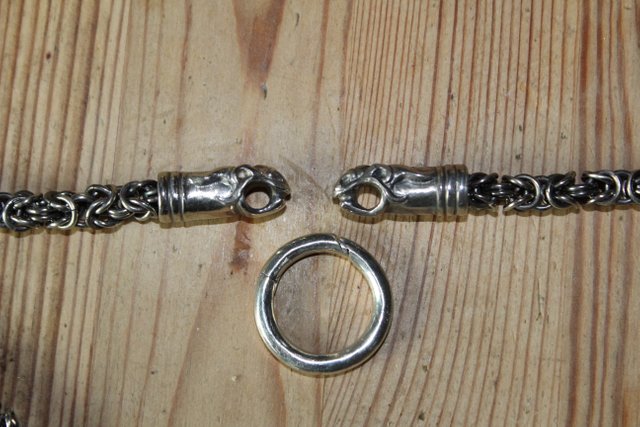 The casting of the ends I have shown in this post So I wont repeat it here. suffice to say that it was very interesting and somethig quite new for me.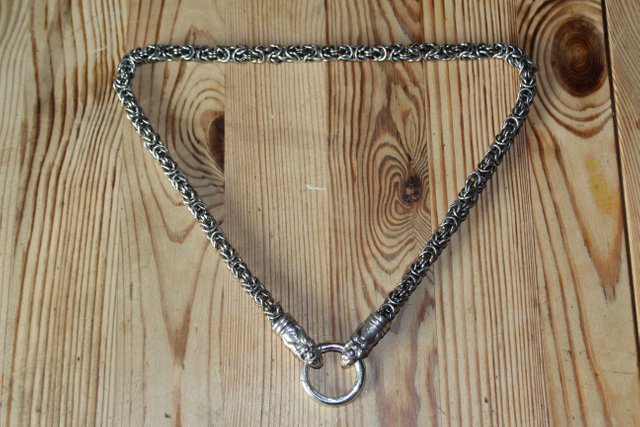 the lock was made by hand. I made a ring, carefully cut out a section, then soldered and riveted the part back in so that it formed a simple carabiner, like the ones used for mountain climbing only much smaller. It was a hell of a lot of work but I think making the lock part of the piece was a good choice. That way it is also possible to add e.g. a thors hammer to the front (which incidentally was the idea from the beginning) .
Then i polished and cleaned the necklace. I cnc'ed a piece of raw wood to use as the box similar to what I have done with my knives, and off it went to the customer.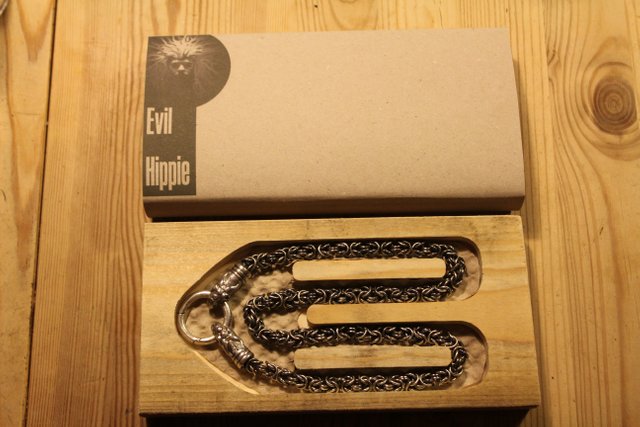 I have heard from both the girl , and the lucky recipient of this gift that they are happy with the result. Next time though , i will have to charge at least twice the amount , so hopefully my big heart doesnt turn traitor on me again :-)
until next time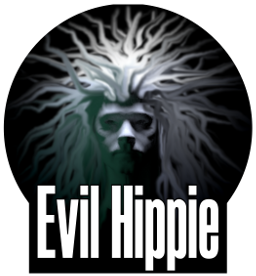 Im EvilHippie, a compulsive creative and jack o' trades. If you want to know more about me, check out my introduction post here
If you like what you see, feel free to upvote, follow and resteem
or you can check out my accounts on these sites: