The hors d'oeuvre with a sensational flavor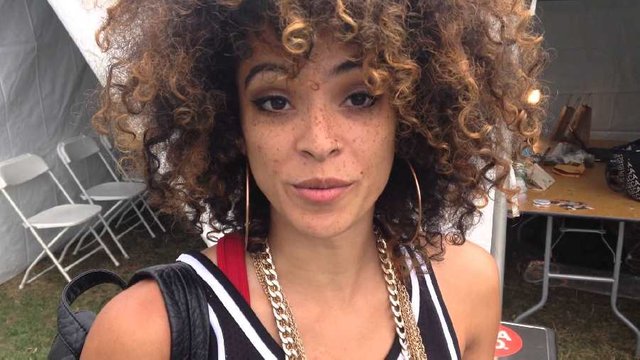 🇺🇸 After I heard the album "Soul Eyes" released by 27-year-old Kandace Springs on Blue Note in 2016, I first had to "collect" my feelings.
Honestly, who gets the opportunity to release on a label like "Blue Note" at the age of 27?
At the first moment I started looking for comparisons. From Norah Jones to Alicia Keys - all have something similar but in the end Kandace is just Kandace Springs.
She herself explains: "The artists who inspired me the most all sang completely naturally," says Springs. "That helped me find my own sound."
Prince's invitation to the 30th anniversary of the publication of "Purple Rain got her career really going. From then on, many doors were opened to which she had never reached before.
In "Soul Eyes" Kandace Springs was supported by an illustrious circle of excellent musicians: trumpeter Terence Blanchard, guitarists Dean Parks and Jesse Harris, drummer Vinnie Colaiuta, organist Pete Kuzma, bassist Dan Lutz and percussionist Pete Korpela. In addition to Kandace's own compositions, the repertoire includes songs by Jesse Harris ("Talk To Me" and "Neither Old Nor Young"), Shelby Lynne ("Thought It Would Be Easier" and "Leavin'") and British singer Judie Tzuke ("Place To Hide"), the funk classic "The World Is A Ghetto" by the band War and of course the jazz pianist Maldron's standard "Soul Eyes", which also gave this album its title.
With "Black Orchid" Kandace Springs is now releasing an EP that will make you appetite for the second album to be released in autumn.
If, what is presented here, is to be an hors d'oeuvre, then the main course promises to be a sensation of taste. Up to "Black Orchid," I thought Roberta Flack's version was unreachable. But as Kandace Springs presents "The First Time I Ever Saw Your Face" leaves me almost speechless.
That is why the last words belong to her: "I would like to become known as one of the younger artists who keep jazz and soul alive, because I love the authenticity of jazz and soul".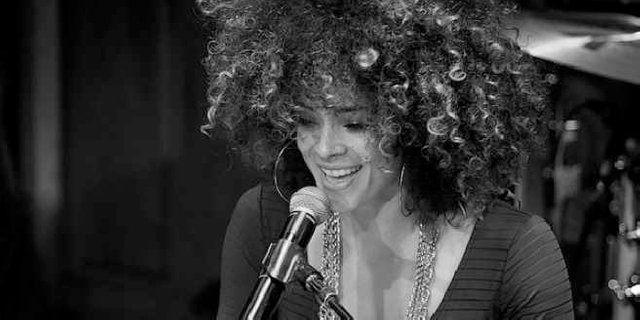 🇩🇪 Nachdem ich 2016 das von der damals 27-jährigen Kandace Springs bei Blue Note veröffentlichte Album "Soul Eyes" vorgelegt bekam, war erst einmal das Sammeln der Gefühle angesagt.
Ganz ehrlich, wer bekommt mit 27 Jahren die Möglichkeit bei einem Label wie Blue Note zu veröffentlichen?
Im ersten Moment begann ich nach Vergleichen zu suchen. Von Norah Jones bis Alicia Keys - all haben etwas Ähnliches aber letztendlich ist Kandace einfach "nur" Kandace Springs.
Sie selbst sagt dazu: "Die Künstlerinnen, die mich am meisten inspiriert haben, sangen alle vollkommen natürlich", sagt Springs. "Das half mir dabei, zu meinem eigenen Sound zu finden."
So richtig in Schwung brachte die Einladung von Prince zum 30. Jahrestag der Veröffentlichung von "Purple Rain. Fortan standen ihr viele Türen auf, zu denen sie zuvor nie vorgedrungen wäre.
Bei "Soul Eyes" wurde Kandace Springs von einem illustren Kreis exzellenter Musiker unterstützt: darunter Trompeter Terence Blanchard, die Gitarristen Dean Parks und Jesse Harris, Schlagzeuger Vinnie Colaiuta, Organist Pete Kuzma, Bassist Dan Lutz und Perkussionist Pete Korpela. Das Repertoire enthält neben Eigenkompositionen von Kandace auch Songs von Jesse Harris ("Talk To Me" und "Neither Old Nor Young"), Shelby Lynne ("Thought It Would Be Easier" und "Leavin'") und der britischen Sängerin Judie Tzuke ("Place To Hide"), den Funk-Klassiker "The World Is A Ghetto" von der Band War und natürlich den von dem Jazzpianisten Mal Waldron stammenden Standard "Soul Eyes", der diesem Album auch seinen Titel gab.
Mit "Black Orchid" bringt Kandace Springs nun eine EP auf den Markt, die auf das im Herbst erscheinende zweite Album Appetit machen soll.
Wenn das, was hier präsentiert wird, ein Horsd'œuvre sein soll, dann verspricht der Hauptgang eine Geschmackssensation zu werden. Ich war bis zu "Black Orchid" der Meinung, Roberta Flacks Version sei unerreichbar. Doch wie Kandace Springs "The First Time I Ever Saw Your Face" präsentiert, lässt mich fast sprachlos zurück.
Daher gehören auch ihr die letzten Worte: "Ich würde gerne als eine der jüngeren Künstlerinnen bekannt werden, die Jazz und Soul am Leben erhalten, denn ich liebe die Echtheit von Jazz und Soul."
Kandace Springs - People Make The World Go 'Round
Kandace Springs - Don't Need The Real Thing
Kandace Springs - First Time Ever I Saw Your Face
Kandace Springs - Talk To Me
Kandace Springs - Stay with me
Kandace Springs Place To Hide

More artists from this series you can find at #jazzfriday
Jazz Friday geht auf eine Initiative von @schamangerbertzurück.
Weitere Künstler aus dieser Reihe findet ihr unter#jazzfriday