Jazz Friday - #15 Jazz Crusaders / The Crusaders

🇬🇧 + 🇩🇪


A couple of guys from Houston high school get together and soon come to the conclusion that making music together can be more fun than deciphering chemical formulas. And so, the Modern Jazz Sextet is born.
It soon becomes obvious that jazz may be fun, but it doesn't bring you any money.
It didn't take long for the radical turnaround. A few instruments more and the Nighthawks were ready for stage. A direct winner, because Las Vegas paid well.
But it wasn't the music Joe Sample, Six Hooper, Wilton Felder and Wayne Hernderson actually wanted to bring on stage. This meant in the real life: new name, new music and less money!
To avoid any mix-ups, they called themselves Jazz Crusaders.
And the luck was with the boys on tour. They signed their first record deal and released their first album with Freedom Sound in 1961.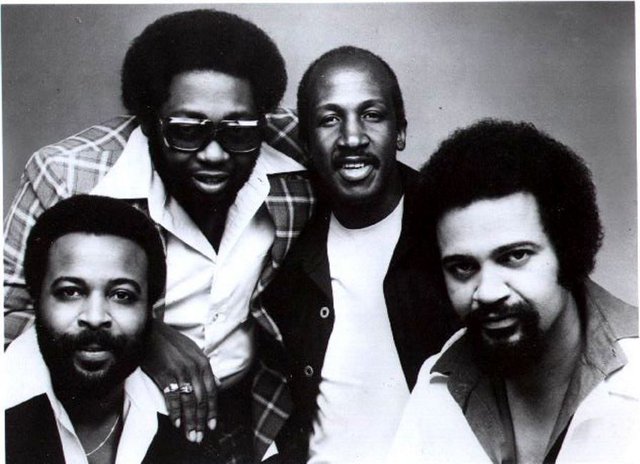 With their mixture of jazz, soul, funk and rhythm & blues they were as popular with the public and the critics. The Jazz in front of the Crusaders disappeared and so The Crusaders remained.
But after the album Those Southern Nights (1976), when Wayne Henderson left the band, the music of the Crusaders seemed to drown in boredom.
In 1979, however, the change came to a positive end. Joe Sample had the idea to include young, as yet unknown singers in the recordings. These then included Randy Crawford, Bill Withers, Joe Cocker and Nancy Wilson.
With Stix Hooper's leaving The Crusaders seemed to have come to an end in 1983. But with the new drummer Ndugu Chancler and bassist Marcus Miller, arrived the album Healing Wounds in 1991. An album with a lot of jazz rock in the package.
Right afterwards the band splitted up.
What followed were many attempts of reunification, but the music never reached the same level again at in times of Street Life & Co.


More artists from this series you can find at #jazzfriday

🇩🇪


Da finden ein paar Jungs auf der Highschool in Houston zusammen, sind sich schnell einig, dass gemeinsames Musizieren mehr Spaß bereiten kann, als die Entschlüsselung chemischer Formeln, und schon ist das Modern Jazz Sextett geboren.
Schnell wird klar, dass Jazz zwar Spaß, aber null Geld einbringt.
Die radikale Kehrtwendung ließ nicht lange auf sich warten. Ein paar Instrumente dazu und die Nighthawks bestiegen die Bühne. Ein Volltreffer, denn Las Vegas bezahlte gut.
Doch es war nicht die Musik, die Joe Sample, Six Hooper, Wilton Felder und Wayne Hernderson eigentlich mit auf die Bühne nehmen wollten. Dies bedeutete in der Realität: neuer Name, neue Musik und weniger Geld!
Damit nur ja keine Verwechslung aufkommen kann, nannte man sich ab sofort Jazz Crusaders.
Und das Glück war mit den Jungs auf Tour. Sie erhielten den ersehnten Plattenvertrag und veröffentlichten 1961 mit Freedom Sound ihr erstes Album.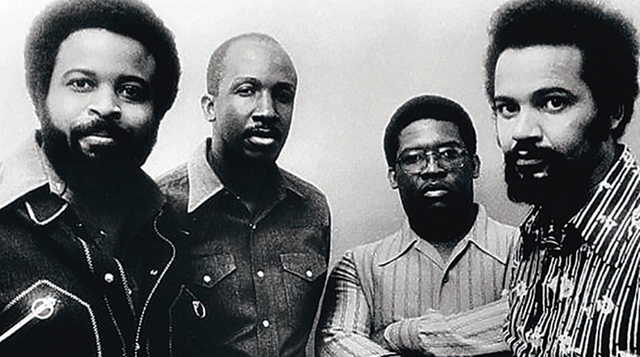 Mit ihrer Mischung aus Jazz, Soul, Funk und Rhythm & Blues kamen sie bei Publikum und Kritikern gleich gut an. Das Jazz vor den Crusaders verschwand und so bleiben The Crusaders.
Doch nach dem Album Those Southern Nights (1976), als Wayne Henderson die Band verließ, schien die Musik der Crusaders in der Langeweile zu versinken.
1979 kam es dann aber doch die Wende zum Guten. Denn Joe Sample hatte die Idee junge, noch unbekannte Sänger mit in die Aufnahmen einzubeziehen. Dazu gehörten dann Randy Crawford, Bill Withers, Joe Cocker und Nancy Wilson.
Mit dem Ausstieg von Stix Hooper schien 1983 das Ende der Crusaders gekommen. Doch mit dem neuen Schlagzeuger Ndugu Chancler und dem Bassisten Marcus Miller kam es dann doch noch 1991 zu The Healing Wounds. Ein Album mit viel Jazz-Rock im Gepäck.
Direkt im Anschluss brach die Band auseinander.
Was danach kam, waren zwar viele Versuche der Wiedervereinigung, doch erreichte die Musik nie wieder das Niveau zu Zeiten von Street Life und Co.


Jazz Friday geht auf eine Initiative von @schamangerbert zurück.
Weitere Künstler aus dieser Reihe findet ihr unter #jazzfriday