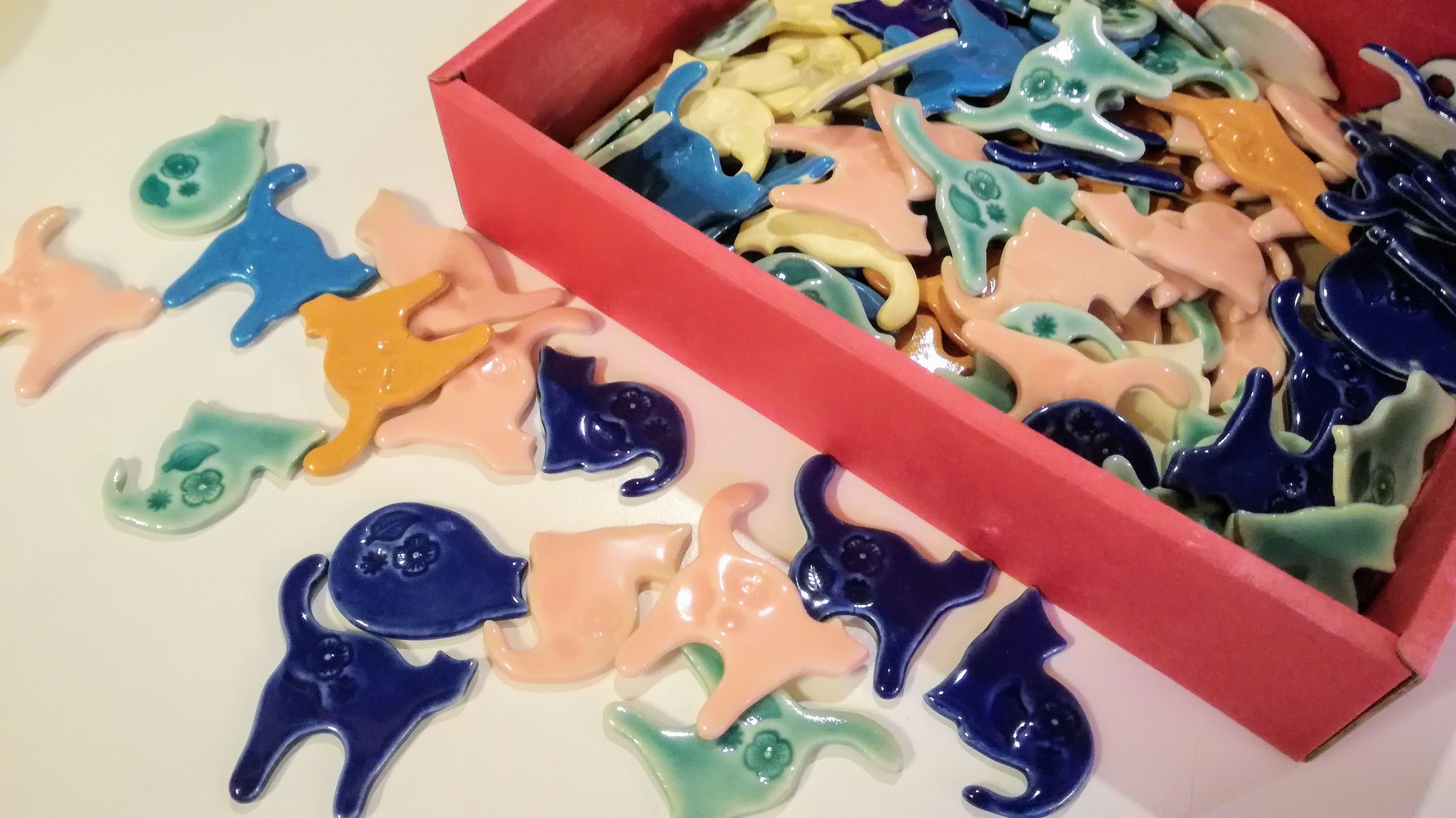 ◆Cat brooch◆
It is a brooch I made in my hobby pottery classroom.
My cat came to our house from a shelter.Volunteers often operate protected facilities in Japan.
I regularly support with gratitude.This is the fourth time to deliver the brooch.
Next to the donation box I write "I will give one to those who donated 1000 yen(8.88USD)"
Then you can collect a lot of donation.
I made 160 pieces.Because it seems that popular donation gathers:)
---
◆猫のブローチ◆
こちらも陶芸教室で焼きあがってましたのでご紹介します。
我が家の猫を譲り受けた保護猫施設に、感謝の気持ちを込めて定期的に支援しています。
ブローチを納品するのはこれで4回目になります。
募金箱の隣に「1000円募金してくれた方に1つ差し上げます」と書いておいておくと皆さん喜んで募金してくれますw
いつもすぐになくなってしまうそうなので、今回は頑張って160個作りました。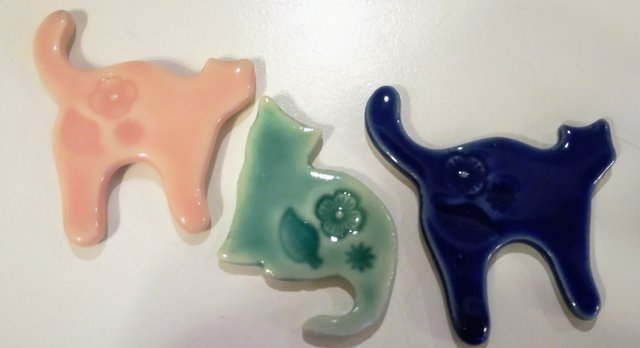 When I got a color on this
---
これに色をつけると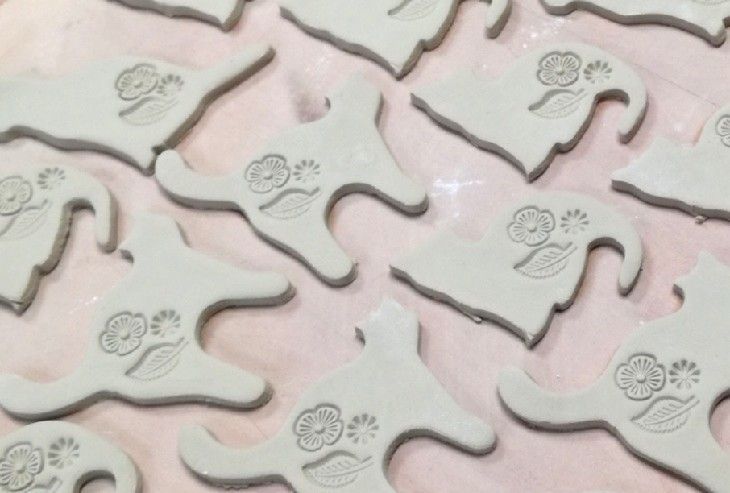 It will be beautiful like this.Bright colors are more beautiful and patterns appear.I enjoy having something discovered and studying.
---
このように綺麗になりますよ。
薄い色の方が綺麗に模様がでていて素敵ですね。
作るたびに気づきがあって勉強になります。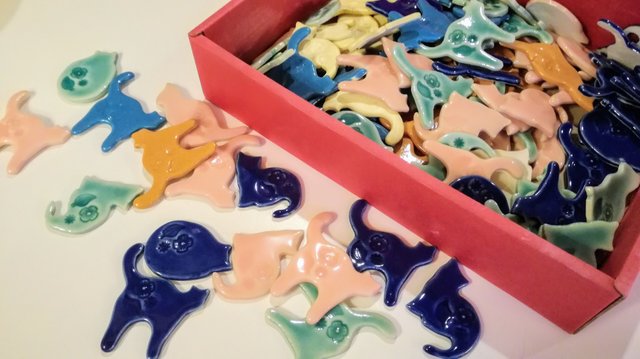 I liked this color, but how is everyone?
People like all the different colors.So I'm worried about what kind of colors I can make
---
私はこの色が好みでしたが、みなさんはどうですか?
好きな色は人それぞれなので、毎回どんな色にしていいか悩みます。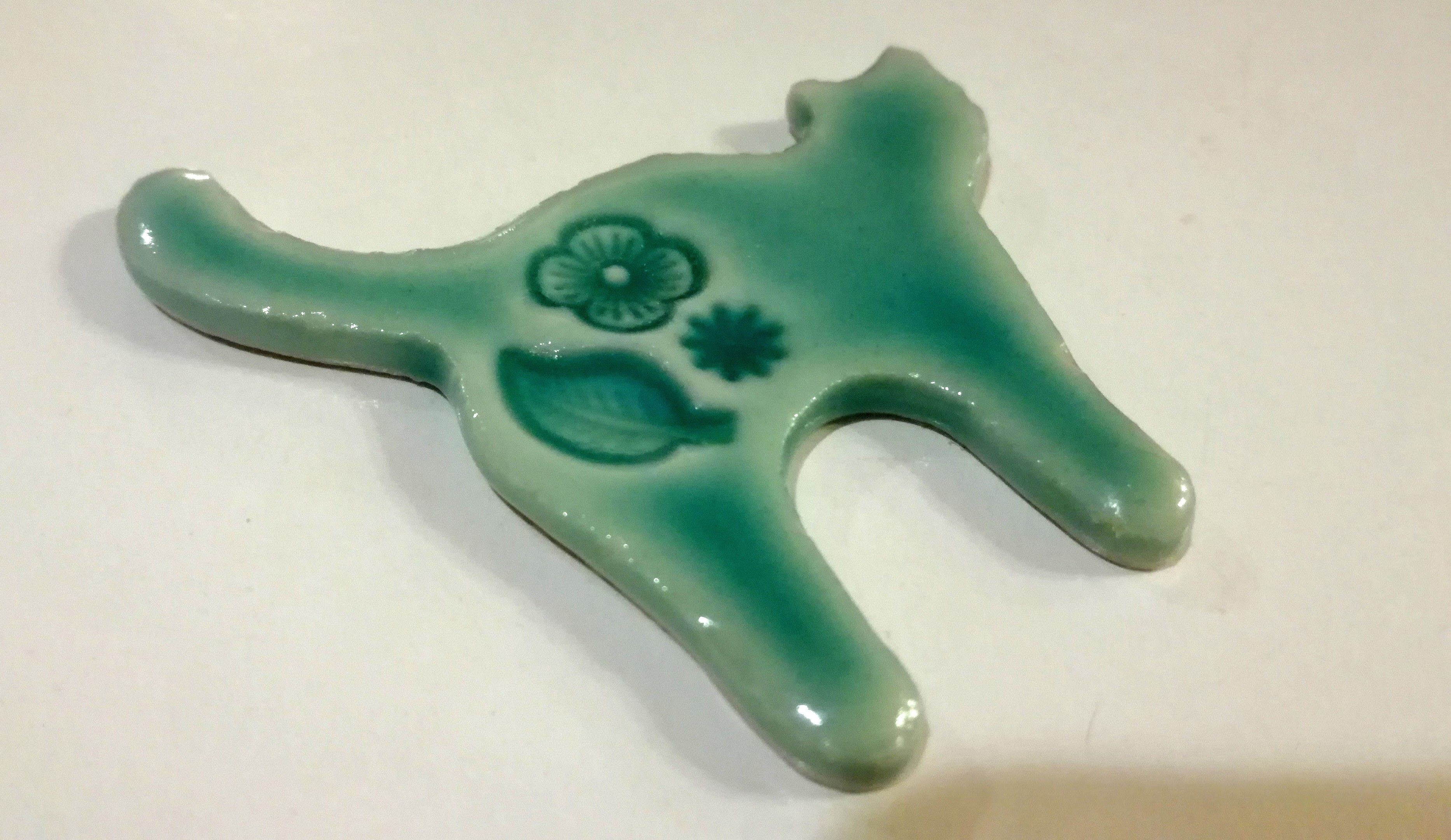 This pattern is attached using tools used for leather crafts.It is lovely so I put three patterns on it.
---
ちなみにこの模様は革工芸に使う道具を使って付けています。
かわいいので、3つもつけてみました。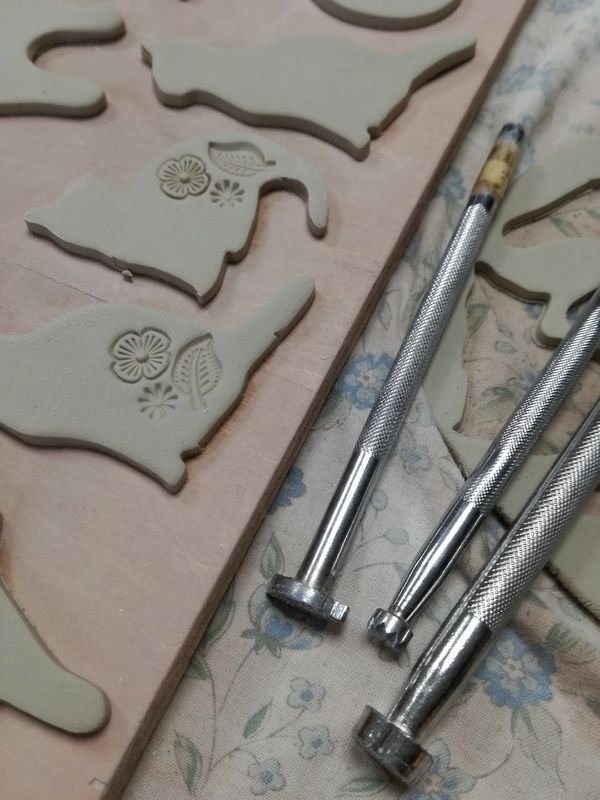 I hope everybody can donate a lot of funds.
---
どうか皆さんがたくさん募金をしてくださいますようにw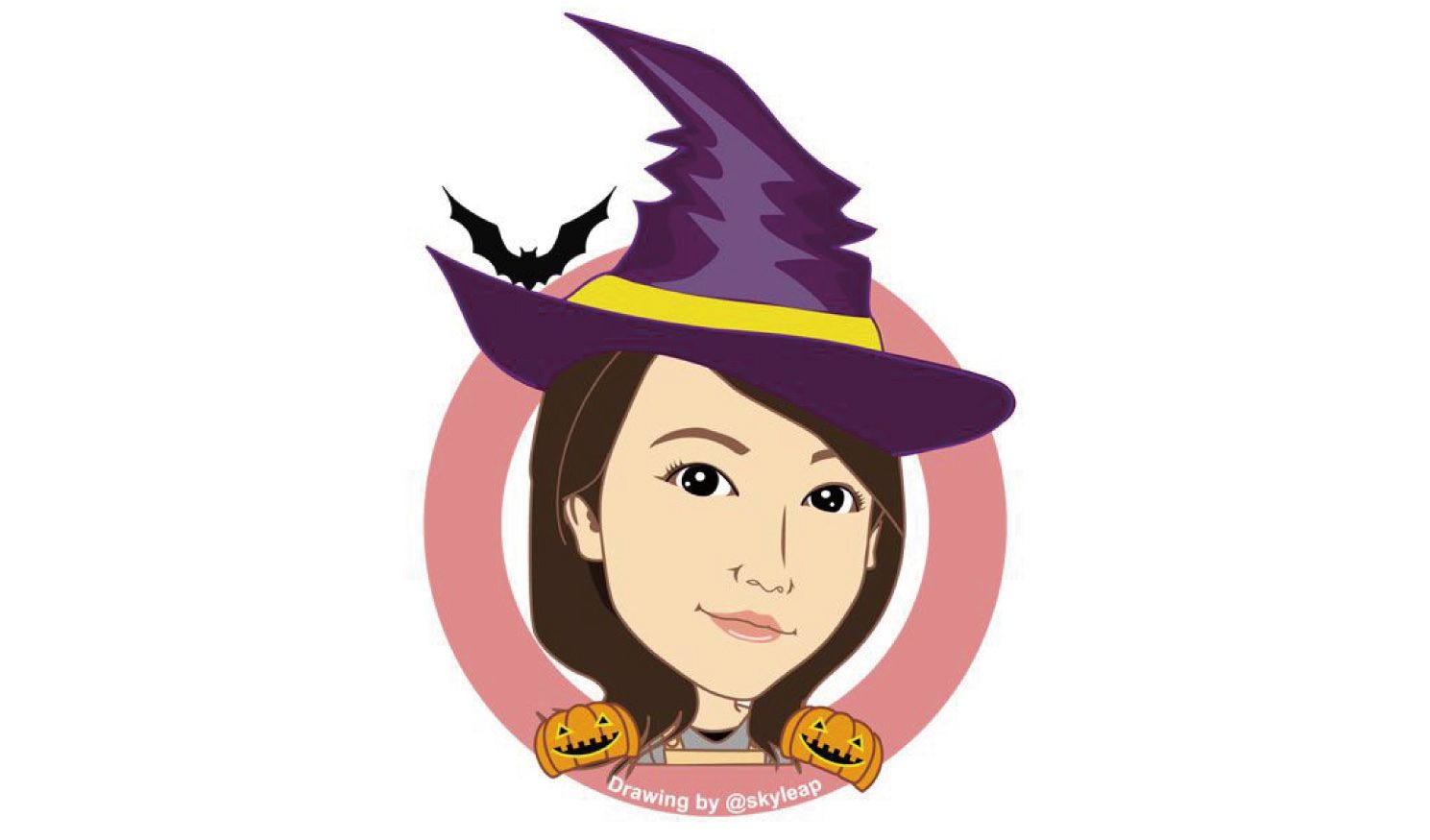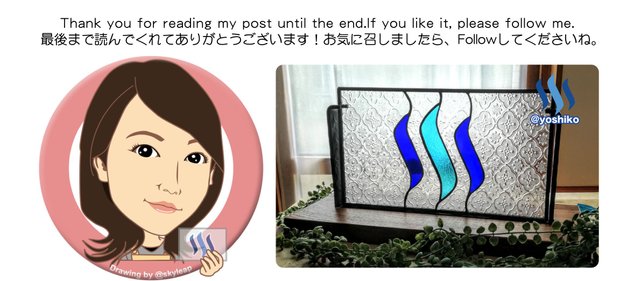 Please follow @yoshiko