Casablanca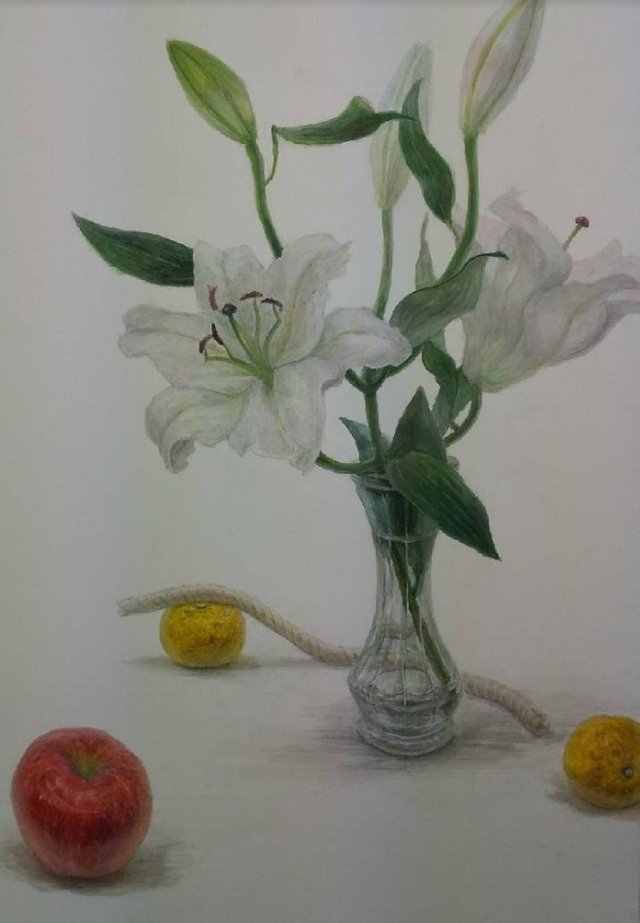 I drew Casablanca today.
Casablanca's flowers are white, but if you look closely you can see colors such as pink and light blue.
今日はカサブランカを描いた。
カサブランカの花は白だけれど、よく見ると、ピンクや水色などの色を見ることができる。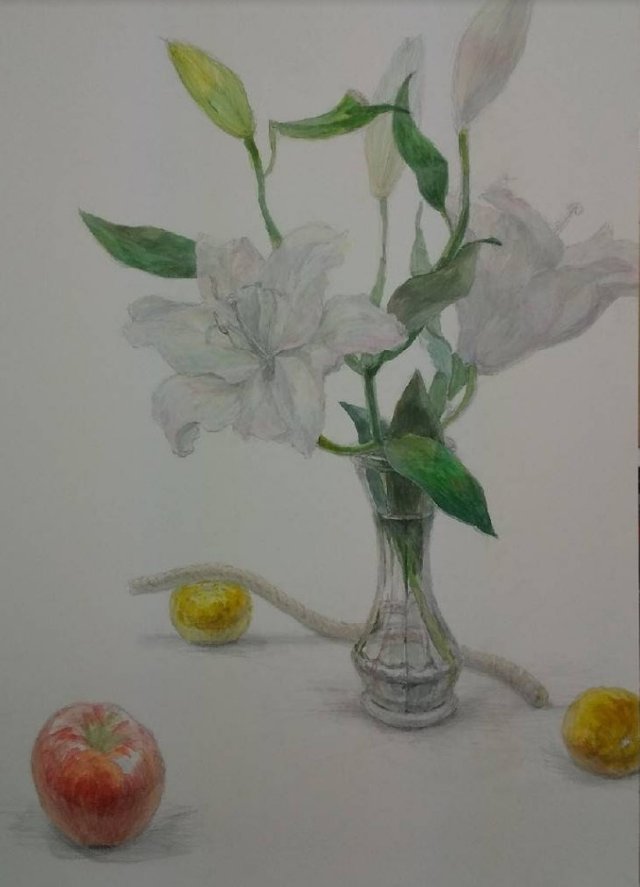 Maybe I think that everything in the world is made up of many layers.
If you change the way you look at things, it may look different because you are looking at different layers.
There are layers in everything, such as the world divided by the flow of time and choices.
I always feel that way when I study painting.
私はもしかすると、世の中のすべてはたくさんのレイヤーで出来ているのではないかと思うときがある。
物の見方を変えれば違うように見えてくるというのは違うレイヤーを見ているからなのではないか。
時間の流れや選択肢で別れた世界など、あらゆるものにレイヤーがあって、その積み重ねで成り立っているのではないか。
絵を勉強しているといつもそう感じる。