Kanji of the day #5
 Welcome to Kanji of the day #5!
Sorry for not being able to post anything in past days.
Here's the Kanji that I'm going to present to you today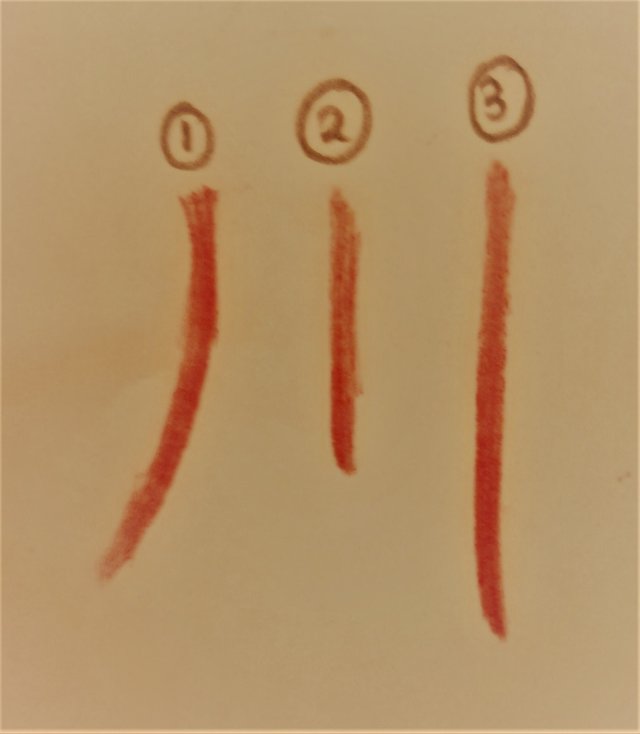 (The numbers on it shows the stroke order)
Meaning - river
おんよみ:セン
くんよみ:かわ
My vocabulary
 河川(かせん)- rivers (kazen)
川上(かわかみ)- upper reaches of a river (kawakami)
川下(かわしも)- downstream (kawashimo)
江戸川(えどがわ) - Edo river (edogawa)
小川(おがわ)- brook (ogawa)

I made a sentence with this Kanji
その川はとてもうつくしい。(sono kawa wa totemo utsukushī)
That river is so beautiful.

Here's how I practiced it.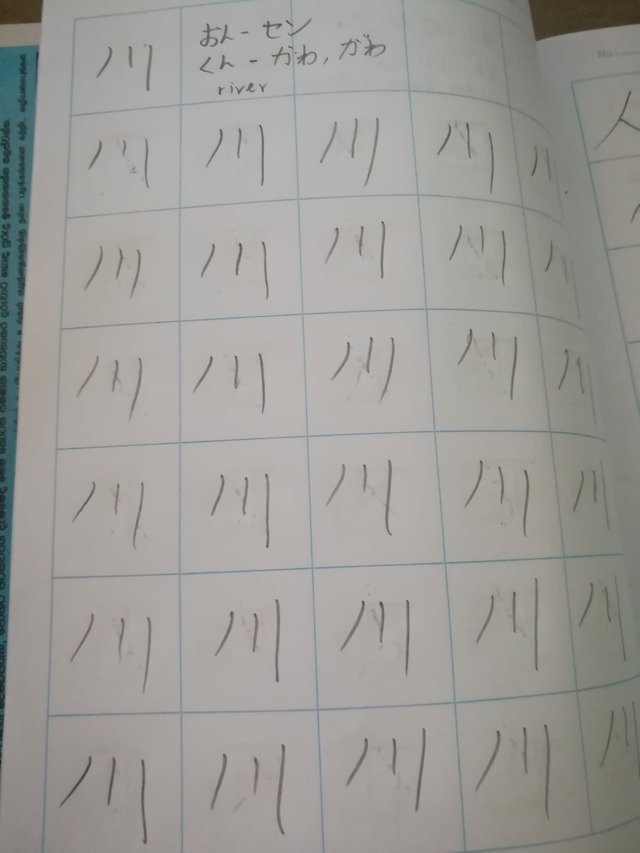 Information from Kanji Alive.
If you have any questions, I'll answer them with my little knowledge of Kanji. 
And I sincerely asking my Japanese friends to correct me if I'm wrong and share your knowledge with me. Please teach me, senpai!!! >v<
Thanks for dropping by... Have a nice day!