Kanji of the day #4
 Welcome to Kanji of the day #2!
Here's the Kanji that I'm going to present to you today.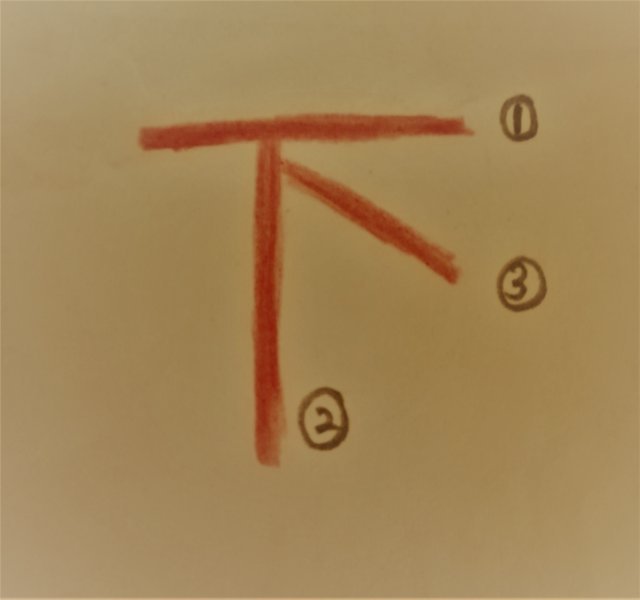 (The numbers on it shows the stroke order)
Meaning - down, under, inferior
おんよみ:カ、グ
くんよみ:した、しも、さ、くだ、お
My vocabulary
上下する(じょうげする)- go up and down(jougesuru)
地下鉄(ちかてつ)- subway(chikatetsu)
靴下(くつした)- socks(kutsushita)
風下(かざしも) - leeward(kazashimo)
下がる(さがる) - fall(sagaru)
下げる(さげる) - lower, hang(sageru)
下る(くだる)- descend(daru)
下ろす(おろす) - take down(orosu)
下りる(おりる) - get off(ariru)

I made a sentence with this Kanji
テーブルの下にいぬがある。( Tēburu no shita ni inu ga iru )
There is a dog under the table.
Here's how I practiced it.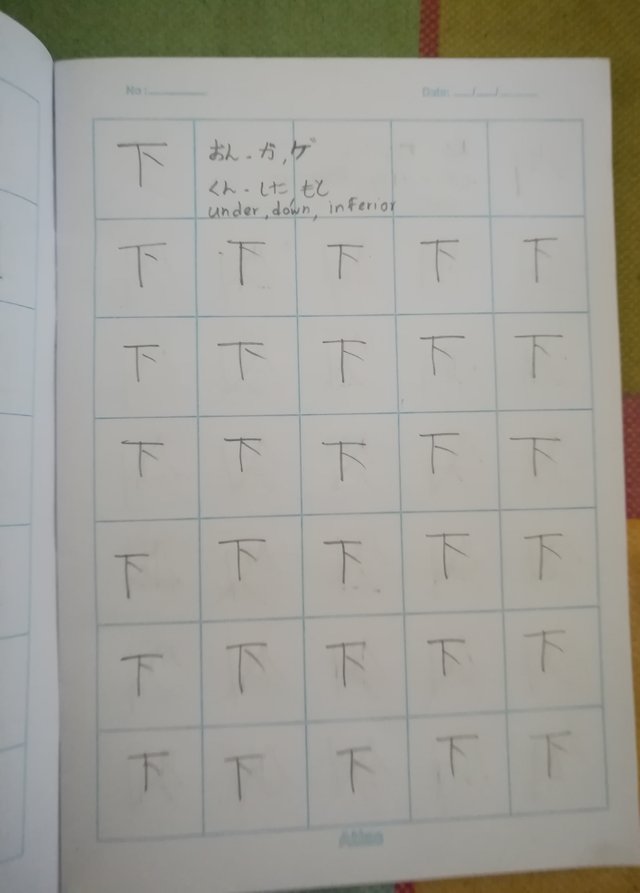 Information from Kanji Alive.
If you have any questions, I'll answer them with my little knowledge of Kanji. 
And I sincerely asking my Japanese friends to correct me if I'm wrong and share your knowledge with me. Please teach me, senpai!!! >v<
Thanks for dropping by... Have a nice day!