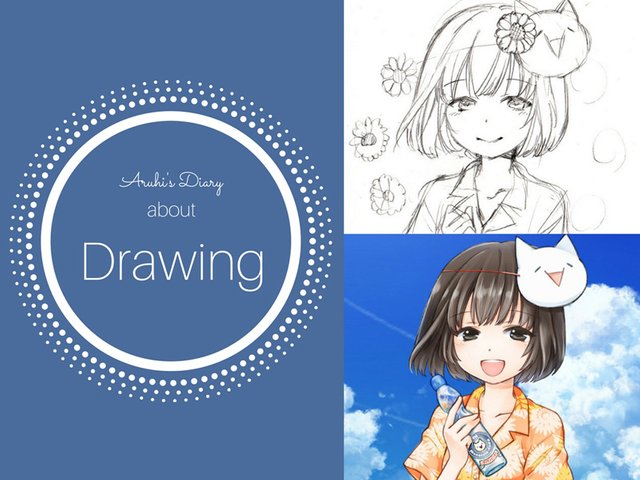 Twitterでお声がけいただき、もなこいにすたさん のTwitterアイコンを描かせていただきました。
モチーフはモナコインちゃん。ということはもちろんお支払いはモナ!私はモナコイン押しなのでとってもうれしいです!
I received a request via Twitter. I drew a @monacoinista 's Twitter icon. The painting motif is "Monacoin-chan". That, of course, payment is Monacoin! I am very pleased because I am pushing for Monacoin!

モナコインとは日本初の暗号通貨です。詳しくは 『Monacoin project』 をチェックしてね。
モナコインちゃんについては『モナコインちゃんを描きました。I drew "Monacoin-chan".』をご覧ください。
Monacoin is the first cryptographic currency in Japan. For details, check here. 『Monacoin project』
For "Monacoin-chan", please check here.『モナコインちゃんを描きました。I drew "Monacoin-chan".』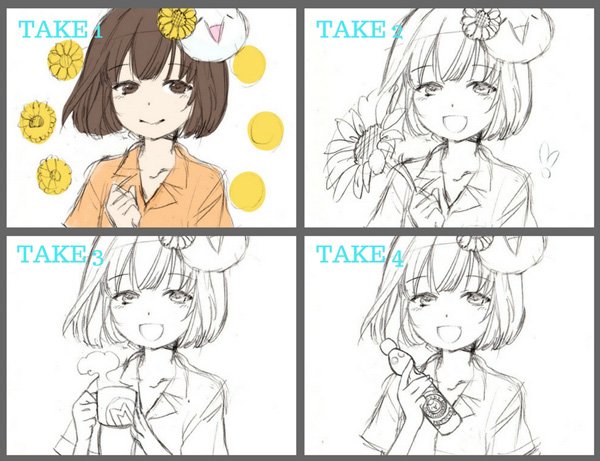 許可をいただいたので作成過程を記事にします。依頼をいただいてから簡単にラフスケッチ。
アロハシャツを着たモナコインちゃんで、どこかにひまわりのモチーフを入れたいとのことでした。
画面をシンプルにするため、ひまわりはアロハシャツの柄にすることに。
アロハに似合う何かを持たせたい…ということで涼しげなサイダーに決定。
モナコインサイダー…インサイダーありありな暗号通貨界っぽいです( ´∀`) 
Since I got permission, I will write the creation process as an article.
Rough sketch based on the request.The content of the request was "Monacoin-chan" who wore an Aloha shirt and wanted to put a sunflower motif somewhere.To make the screen simple, sunflowers will be drawing as a pattern of Aloha shirt.I want to have something that suits her Aloha shirt ... I decided to be a cool cider.
Mona-co-in-sider ... It is perfect for the crypto currency area where insider trading is not prohibited. ( ´∀`)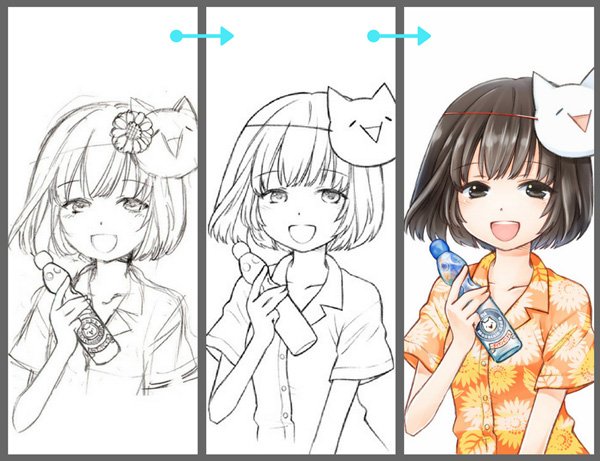 ラフから線画を起こして色を塗ります。
I will write a line drawing based on the rough and paint the color.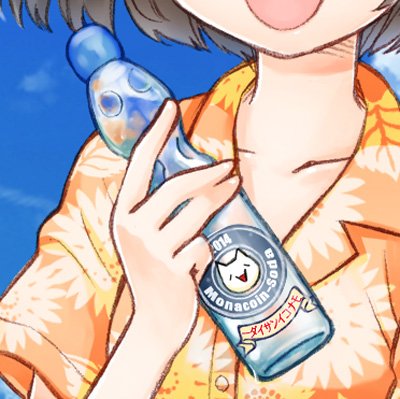 細かいですがラベルはちゃんとモナコイン仕様です。
Although it became small and invisible, There is a MONA-cat on the label!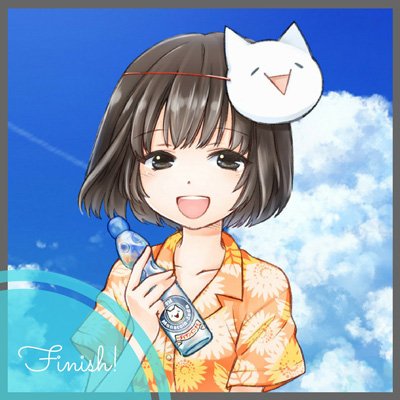 完成~!すでにTwitterで使ってくださってます。もなこいにすたさん ありがとうございました!
Complete! He already uses it on Twitter. Please take a look!  Thank you @monacoinista !  
モナコインのユーザー間では、絵や文章、その他創作的な物事に対してモナコインで報酬を支払うことが、すでに当たり前のように行われています。
記事を書くことでsteeemが受け取れるこのsteemitに少し似ていると思いませんか?
クリエイターにとって、とても注目すべきことだと思います。
モナコインをはじめとする暗号通貨が世界に広がることで、これからの世界はどんどん面白くなっていくんじゃないかな、と思います。
読んでくださってありがとうございました! ヾ(*´∀`*)ノ 
Between Monacoin users, paying monacoins for paintings, sentences and other creative things is already done as usual.
Do not you think it is somewhat similar to this steemit that you can write a blog and receive steem?
I also think that it is very remarkable for creators.
I think  that the world of the future will become more and more interesting as  the cryptocurrency including "MONAcoin" spreads to the world.
Thank you for your reading!! ヾ(*´∀`*)ノ