The Nikkei closed above the 22,000 mark for the first time in 21 years, making its seventh weekly gain in a row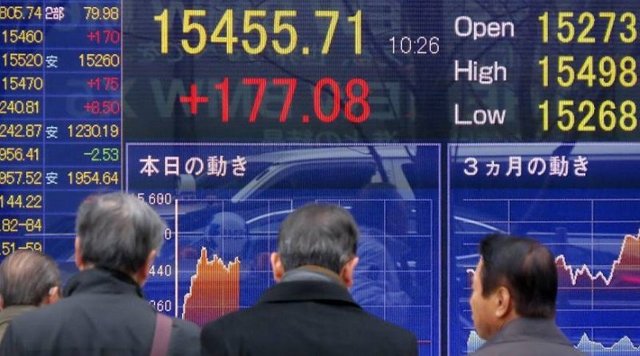 Japanese stocks closed higher Friday, extending gains for a second consecutive session, and the Nikkei closed above 22,000 points for the first time in 21 years, making seventh straight weekly gain, led by banks, technology stocks and corporate stocks. Export benefiting from the depreciation of the local currency yen.
The benchmark Nikkei index closed up 268.67 points, or 1.24 percent, at 22,008.45, its highest closing level since 1996. The broader TOPIX index was up 17.15 points, or 0.98 percent, to 1,771.05.
The Nikkei <.N225> rose 0.2% on Thursday, resuming its gains, which ended for the first time in 17 sessions on Wednesday, and the Topix rose by more than 0.1%, with the shares of securities companies.
This week, the Nikkei gained 2.6%, its seventh weekly gain in a row, among the longest weekly gain in almost a year.
This week, the market found tremendous support from the victory of the ruling coalition led by Prime Minister Shinzo Abe in the early parliamentary elections, boosting the likelihood of the government continuing to stimulate the world's third largest economy.
The banking and financial services sectors rose, supported by rising US bond yields, Mizuho Group rose nearly 2%, Mitsubishi Financial Group rose 2.8%.
Technology stocks also rallied after their US counterparts posted strong results, with Somco up 4% and Advantest up 6.5%.
Shares of export companies, especially automakers, rose as the local currency fell for a second straight day against the US dollar, hitting a three-month low of 114.30 yen per US dollar.