Travel Tuesdays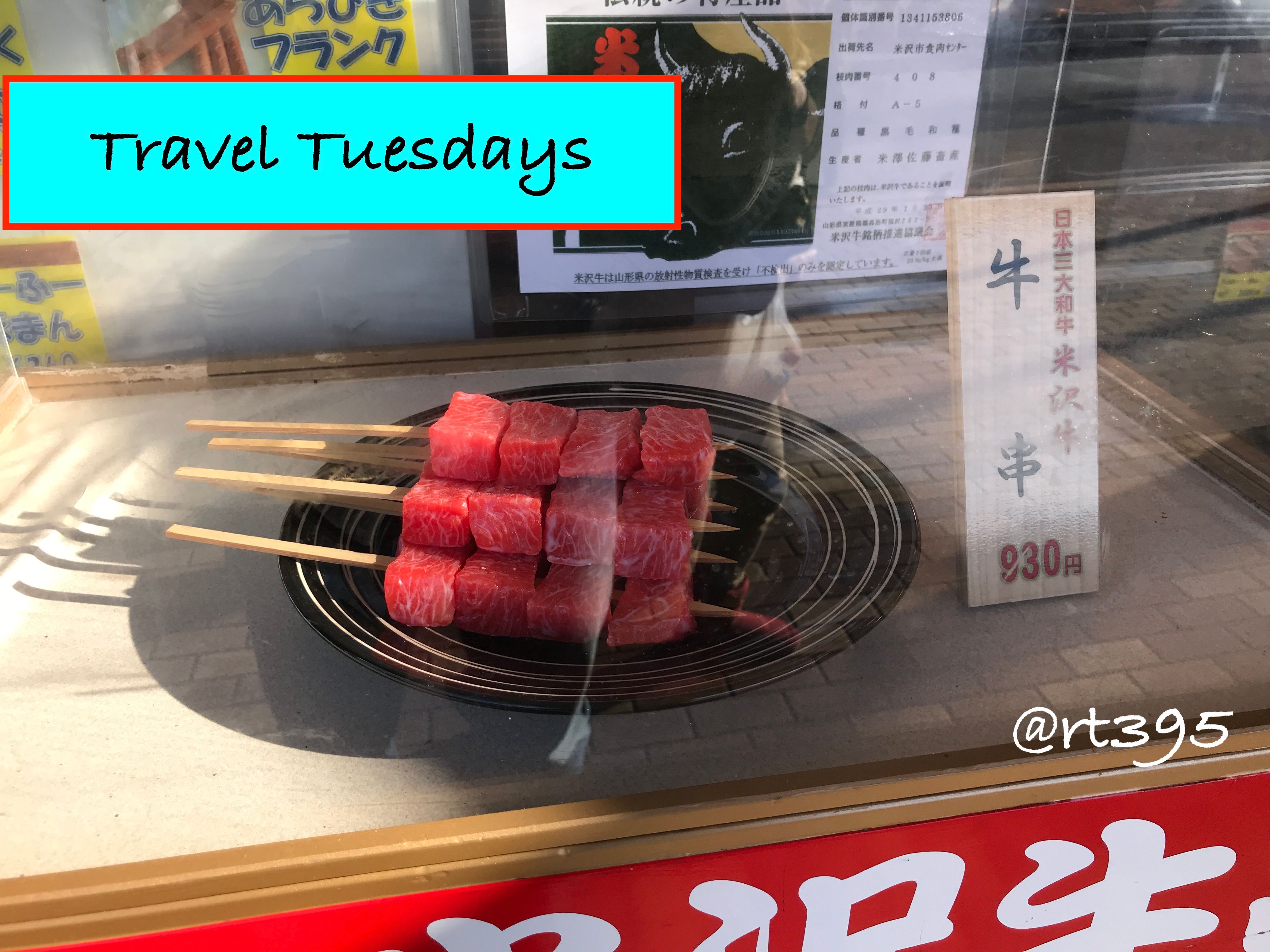 Rest stops in Japan line the expressways. They are essential because the expressways in Japan are toll roads. There is no exiting without paying. Luckily or planned, about every 20 miles there is a rest stop with food, gifts and gas stations, all overpriced of course!
Driving home from Akita we stopped at several of these rest stops. First up was the Iwate-san(Mt. Iwate) rest stop. Iwate-san is a giant volcano in Iwate prefecture. The rest stop sits at the base of it and offers great views of the giant volcano, but it was cloudy and snowing when we drove through so I only have pictures of the inside of the rest stop.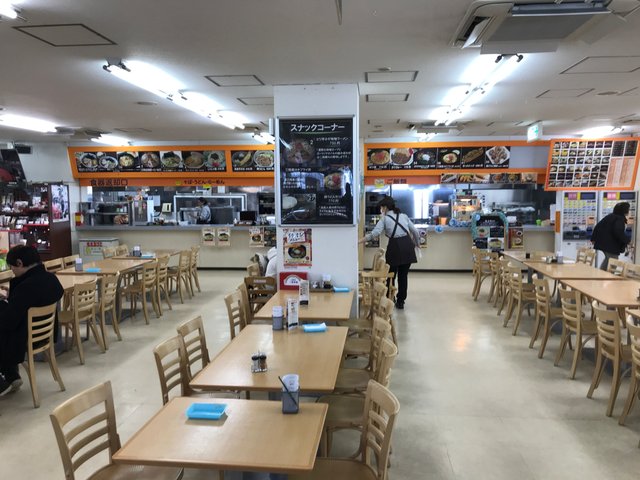 The food court is critical to rest stops. Occasionally there will be stand along eateries, but most of the time they are combined with the gift shop. Ramen, katsu and curry are common at most rest stops, but some will also have local specialties as we would find out later in the day.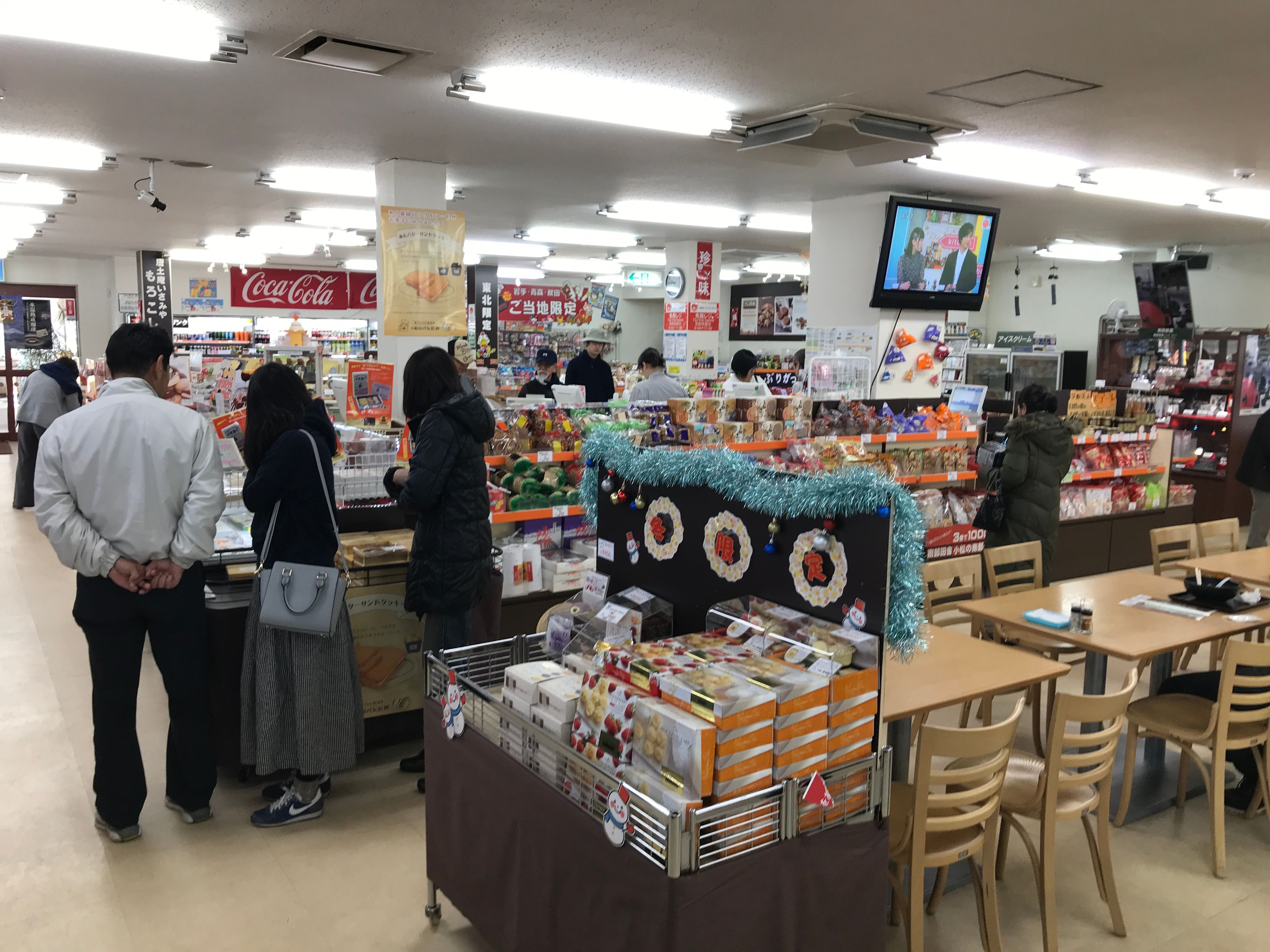 In addition to food courts are the gift shops. Each gift shop carries goods unique to the prefecture or even the city they are located in. This rest stop carries Tohoku(Northern Japan) specialties like kiritampo, a kind of mashed rice on a stick, apple everything, and of course Tohoku specific Hello Kitty.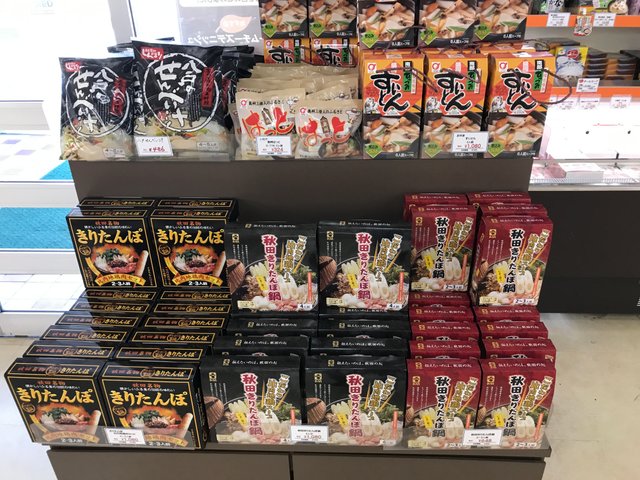 They also had some unique pastries here like the Iwate-san melon pan, which I bought. There was also the snowman, which I bought for my youngest daughter and the pink daruma pan in the second picture.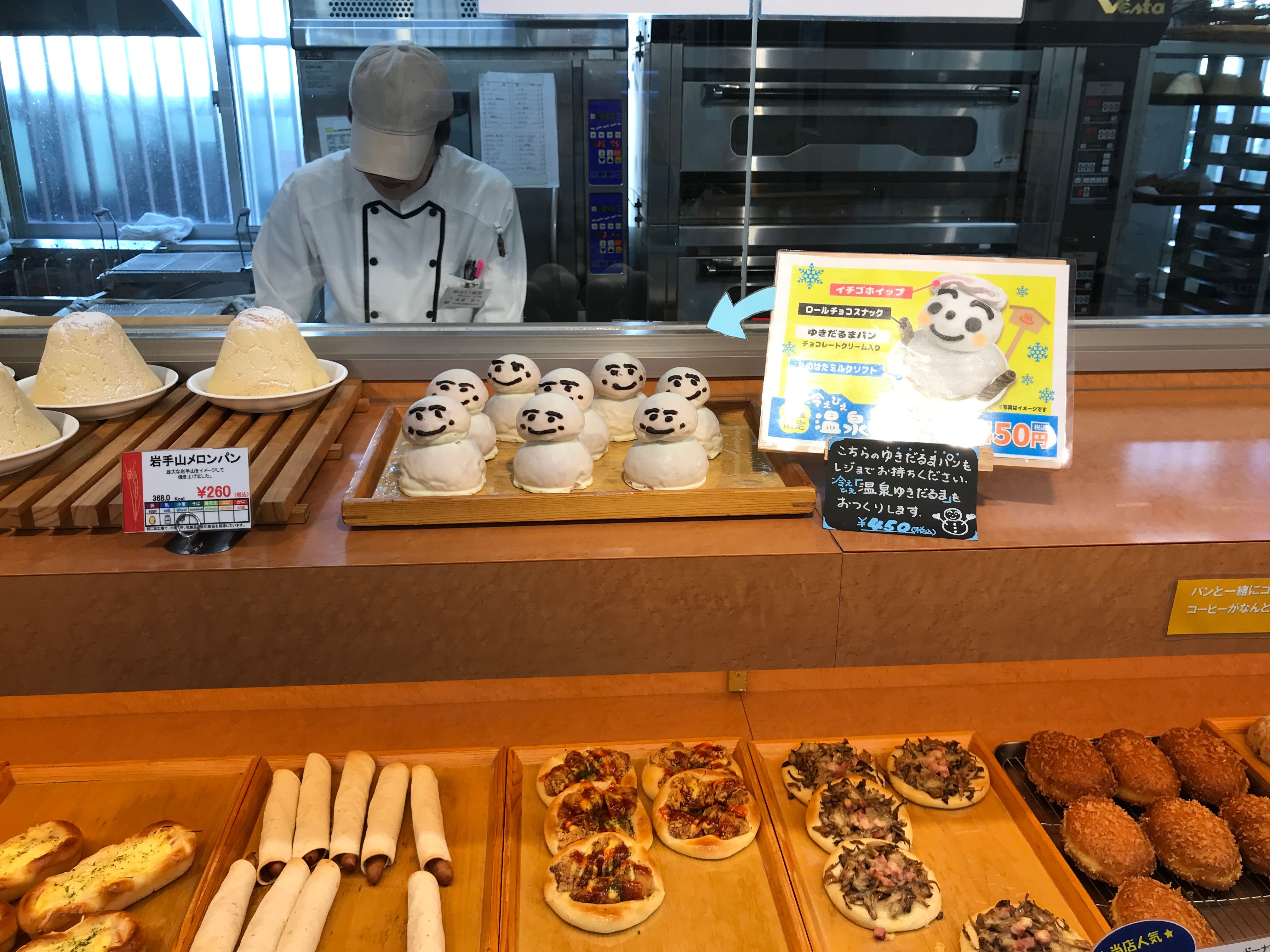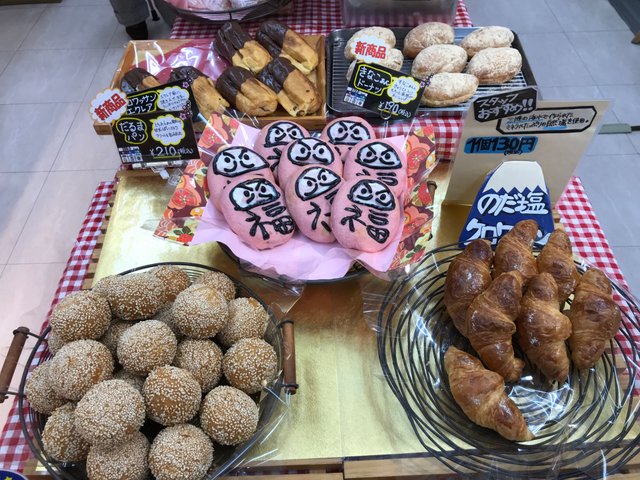 After buying some food and gifts we moved on, we had 8 hours left to drive so no time to waste!
At one of the next rest stops I caught something cool, an EV quick charging station! This was the first one I saw and was near Sendai. Someone was charging their Nissan "Leaf". I've seen quite a few electric cars in Tokyo, including Teslas so it seems these charging stations are becoming more common.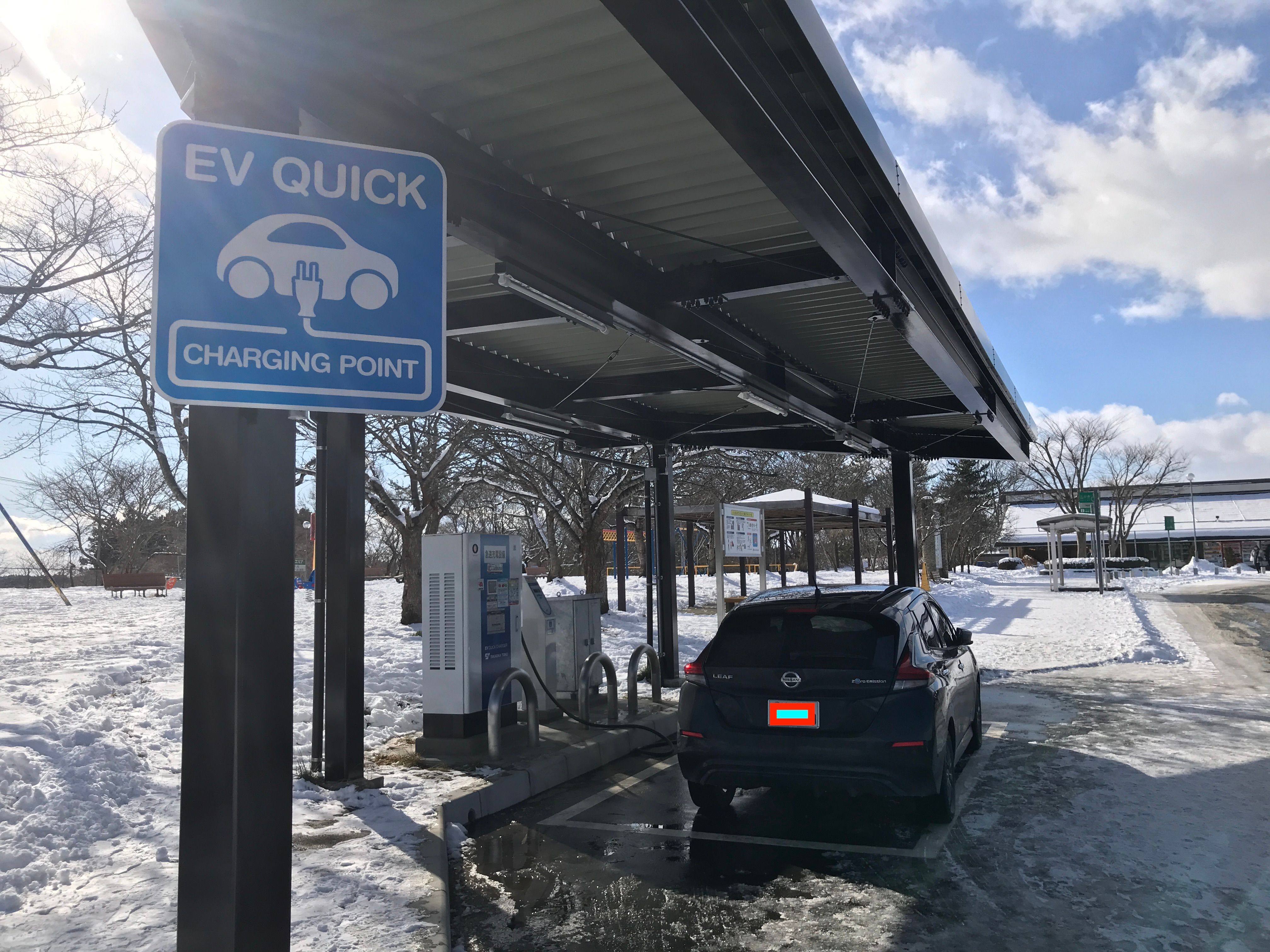 The next rest stop we made it to was in Fukushima. Yes, the nuclear holocaust Fukushima. We were far away from the reactors, but we didn't take any chances buying products here, like can glowing coffee or cesium laced beef on a stick!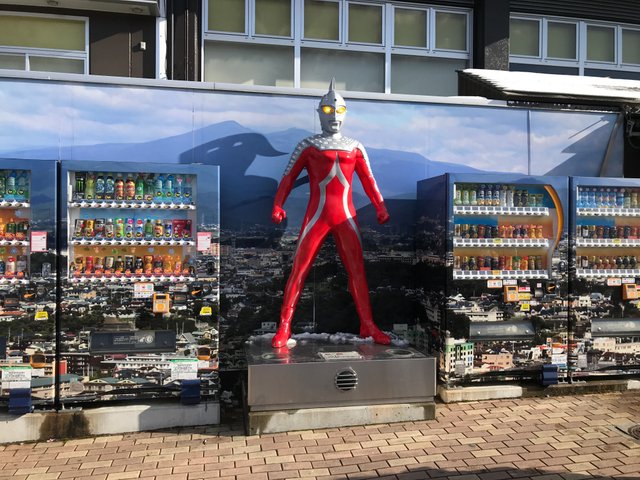 Ultraman standing between several vending machines greeted us as we walked up to use the bathroom. When you buy a drink Ultraman lights up and makes fighting sounds. I was kinda disappointed though. I expected him to talk, say thank you for buying a drink and maybe some other Japanese phrases, but no, just fighting sounds...
I peeked inside of the gift shop just to see what different items they had. I was glad I did because I found these crazy candies, ume(plum) and lemon flavored. The packages were awesome, but the checkout line was so ridiculously long I couldn't buy them.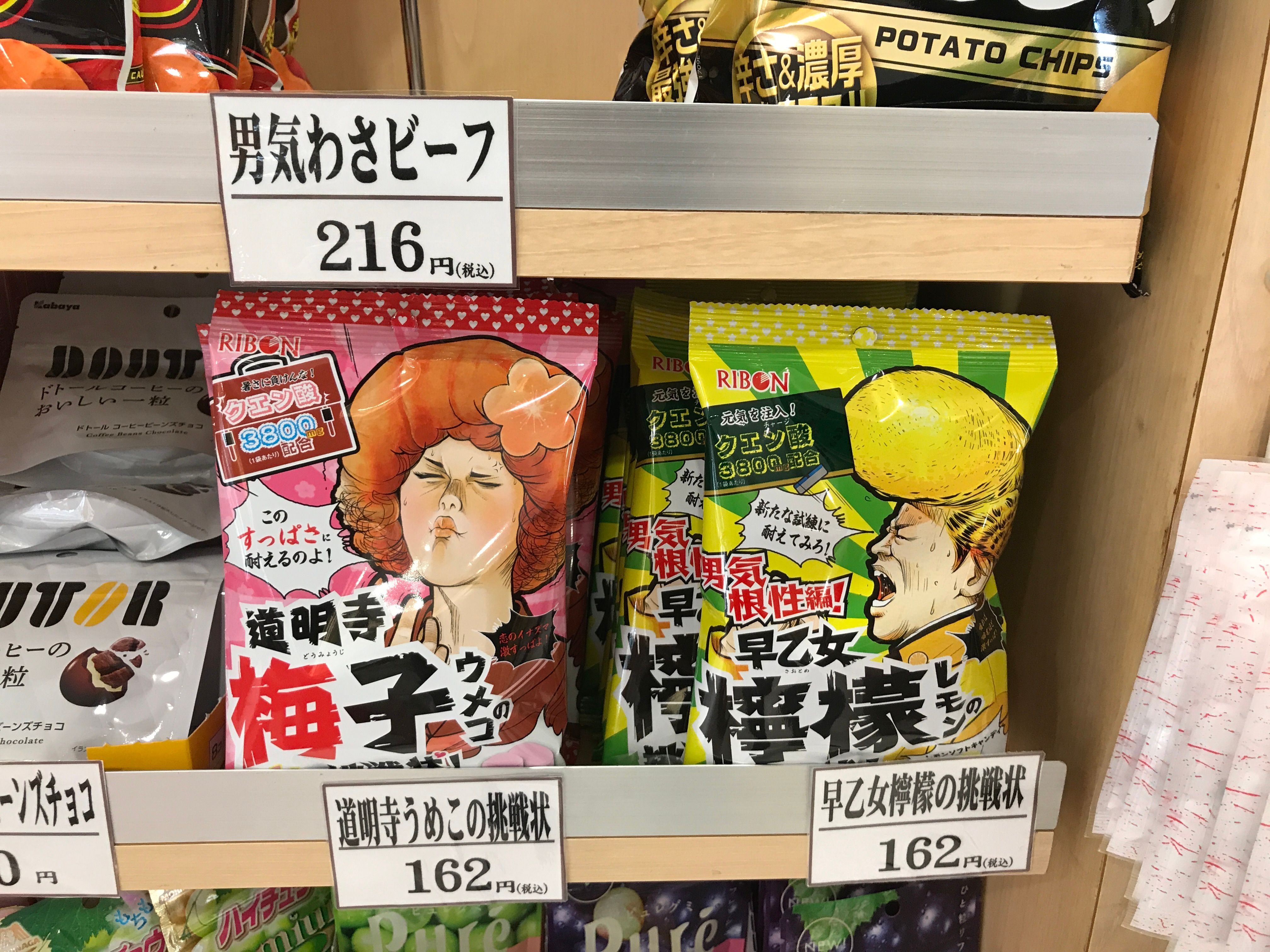 Just behind the candies were Cat cookies & sweets. Momo-chan(peach) and Choco-chan(chocolate) flavored sweets. Cookies, brownies and cakes from Fukushima. Unfortunately we had to pass.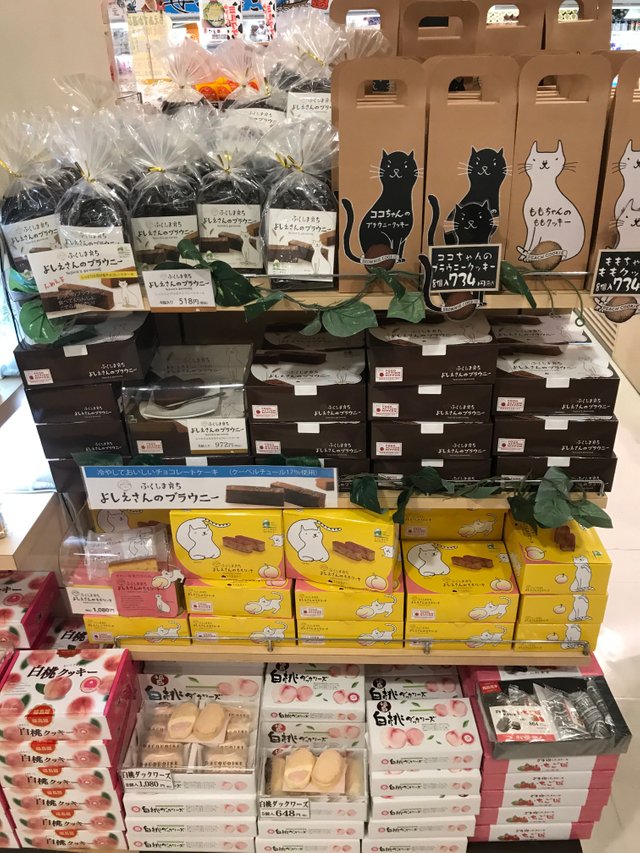 Outside we almost gave in to temptation though. When we walked out of the gift shop the air was filled with the sweet smell of burning cow flesh. We went down to look at the vendor and saw the price. $9.30 was just a bit too steep for us. We had already blown a lot of money at other rest stops, plus this was Fukushima, so we decided to move on.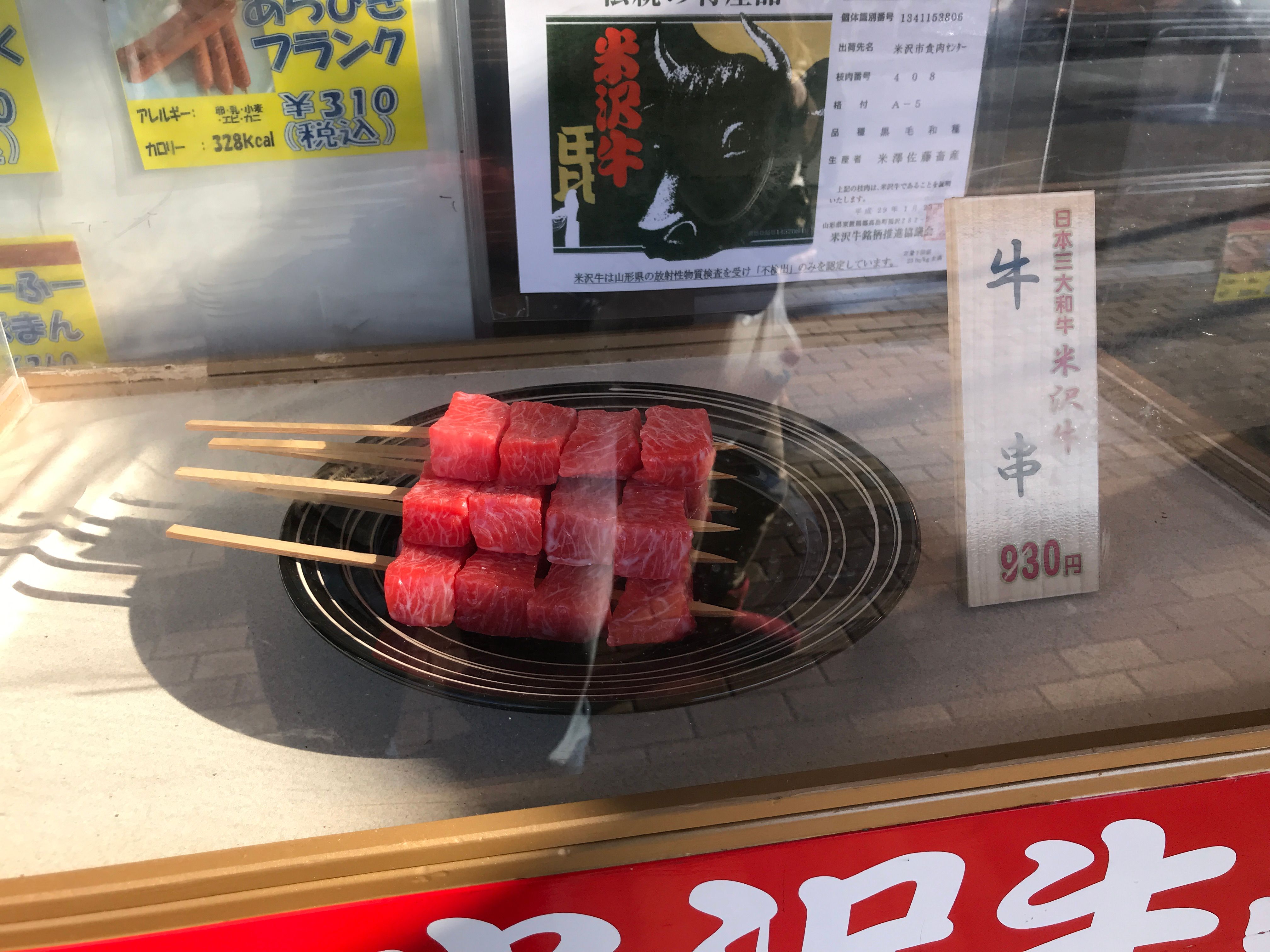 As were were leaving I snapped a picture of part of the parking lot and a mountain in the background.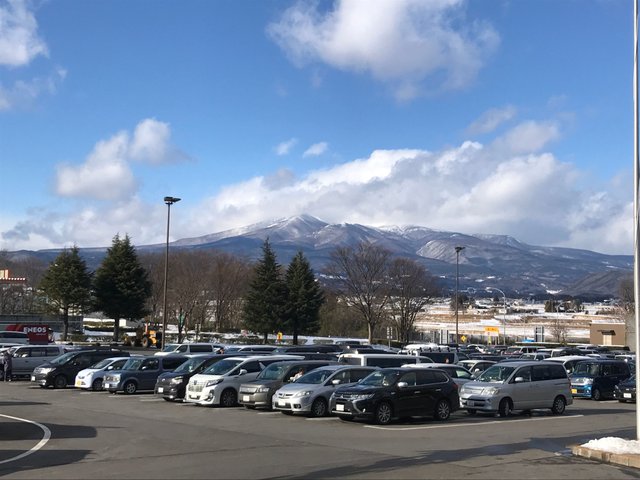 The last stop on our trip, Sano, would prove to be the best. I had to stop for gas and luckily this rest stop had a bunch of food trucks outside.
In the states food trucks have gone full gourmet. Japan is beginning to have some great food trucks too, but they still have a ways to go. We looked over each one and spotted a winner. It was another beef on a stick vendor! This time we were in Tochigi, just above Saitama so we felt ok about the beef. The price was only $8.00 here so we decided to give it a try.
Before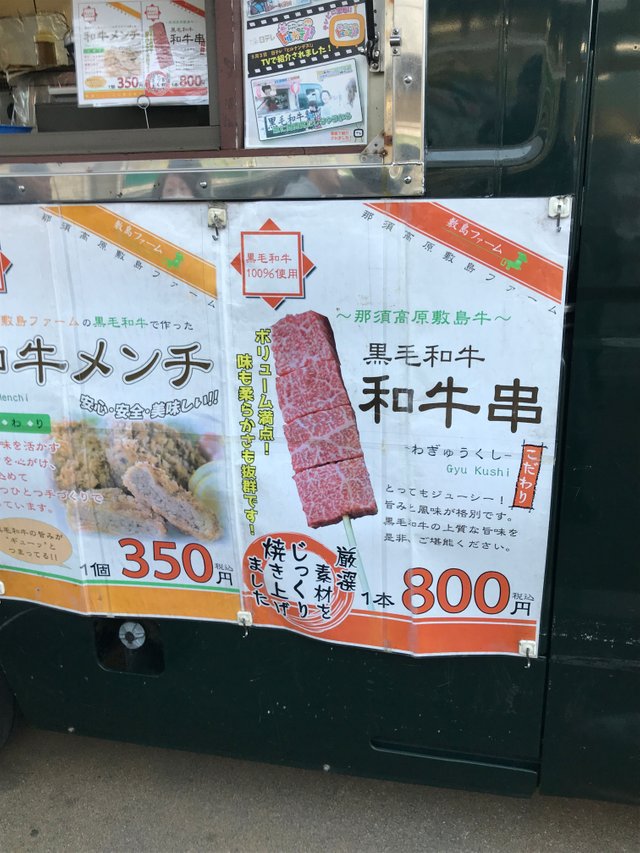 After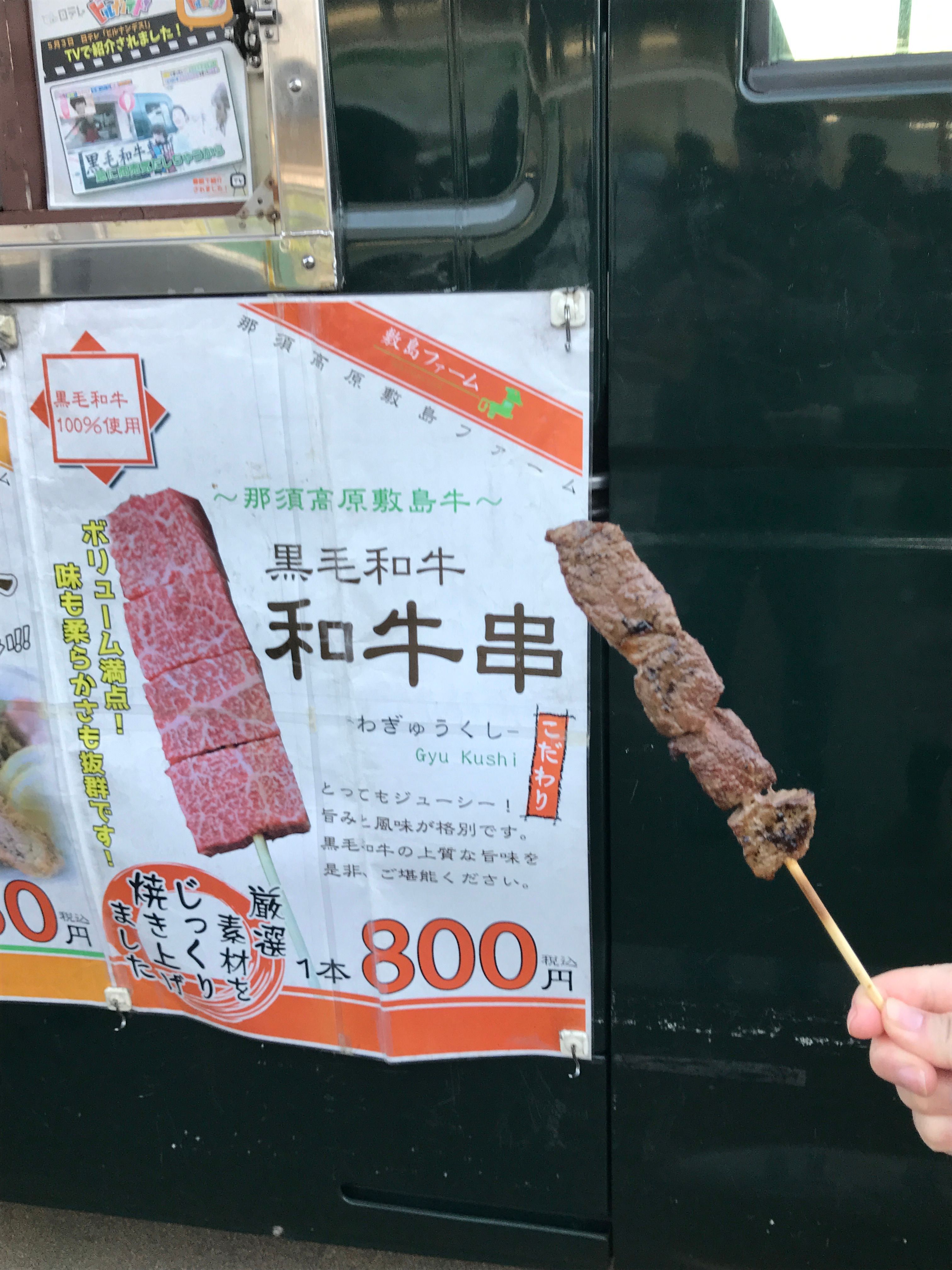 It looked a bit different, but tasted absolutely fantastic! You just haven't had delicious beef until you had it in Japan. Totemo Juicy! There was just a bit of pepper and sauce on it and melted in your mouth. Definitely worth the $8!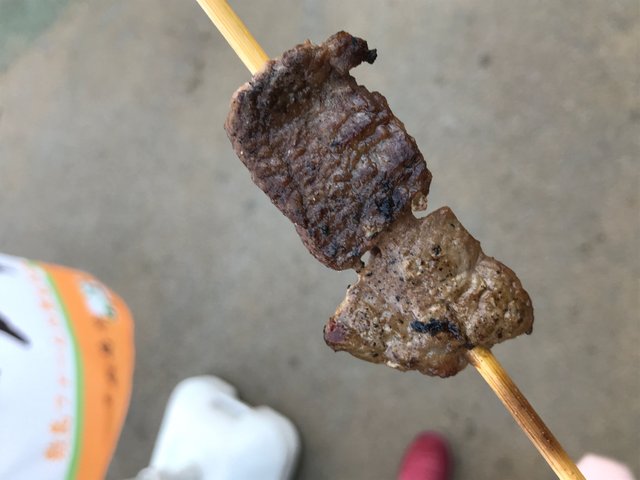 There were a few other trucks, but we spent our money of the beef truck.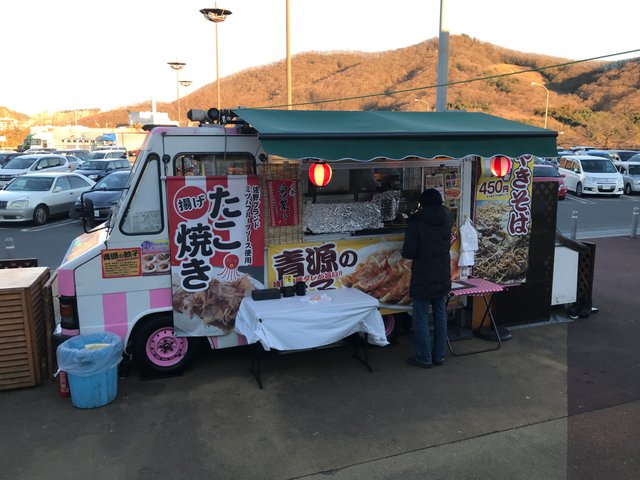 Then we were off into the sunset. A straight 2.5 hour drive back to Hachioji. It was a fantastic trip and experience driving such a long distance in Japan. I wouldn't recommend the tourist go for long drives though, unless you really familiarize yourself with the route and tolls. Driving on the expressways in Japan is very confusing. In fact driving in Japan in general is very confusing. You really can understand why Japanese invented navigation when you drive there. Being such an old country the roads crisscross, loop and do wacky things, unlike the roads in America. Add in the fact that the streets can be one lane, but two way traffic!
The expressways are modern, larger and easier to drive on, but the interchanges, entrances and exits can really ruin your day. There are no wrong turn do overs. Once you are on the expressway there is only one direction because if you get off to turn around you have to pay the toll again. Just be prepared if you are thinking of driving in Japan to really know where you are going and exactly how to get there. Other than that, driving is a blast and the rest stops are really fun!
That it. Thanks for reading. Let me know if you have any questions about rest stops or driving in Japan. I'll leave with a photo of a rest stop the night we were driving up to Akita.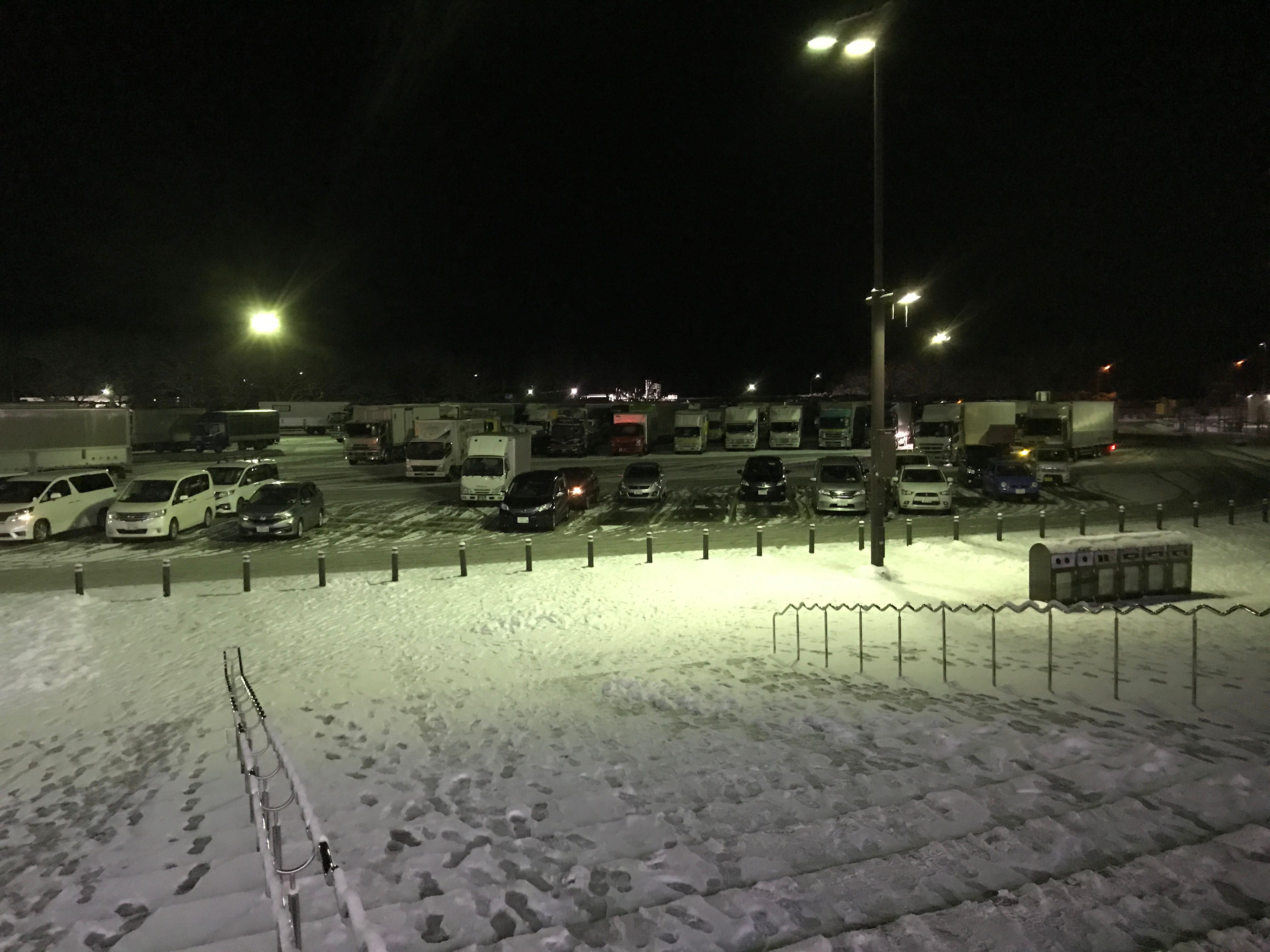 [//]:# (!steemitworldmap 36.317407 lat 139.617519 long Travel Tuesdays #21: Japanese Rest Stops, Ultraman, Gifts & Beef On A Stick! d3scr)
---
I am part of Steemit Blogger Center.
Steemit Blogger Central is building communities and empowering Leaders.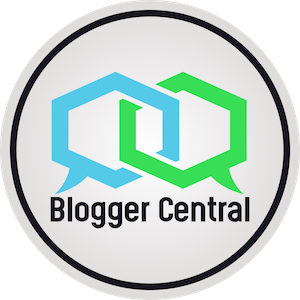 Thanks for reading!
Our Steemit Blogger Central Discord community is here:

Discord:
https://discord.gg/e5XFZKa