Mike Love, Dub FX & Tash Sultana - Reggae Fusion - Reggae Fusion / Tres musicos geniales (Amazing musicians that you have to listen) - Part 3
Mike Love, Dub FX & Tash Sultana
Reggae Fusion / Tres bandas geniales (Amazing bands that you have to listen)



PukuSaludos para todos y todas.
En esta ocasión les presento 3 vídeos perteneciente a 3 músicos que fusionan reggae y dub con otros generos o utilizan loops y tecnologia para crear patrones ritmicos casi que infinitos, siendo los mismos muy originales y creativos. La primera canción llamada Permanent Holiday es del músico hawaiano (norteamericano) Mike Love, seguido del músico australiano Benjamin Stanford, mejor conocido como Dub Fx y por último la guitarrista y cantante también australiana Tash Sultana con sus guitarras en loop y toda su energía y creatividad al tope en cada vídeo y presentaciónen vivo que ella realiza. Espero que las disfruten:
Mike Love:
Mike Love está a la vanguardia. Con una base enraizada en la espiritualidad y la música basada en mensajes de Reggae y Rastafari, mezcla los sonidos del rock progresivo y clásico, el pop, el R&B, el soul, el blues, el flamenco, el jazz y mucho más. La sanación está en el centro de su música. Nacido y criado en la isla de O'ahu, Hawai, Love se crió en un ambiente rodeado de influencia musical y del inspirador paisaje natural de su isla natal. Forjando una profunda conexión con la naturaleza, su mensaje de regresar a una forma de vida más natural y espiritual se solidificó a una edad temprana. Creciendo bajo la guía musical de su padre y su abuelo, ambos compositores, así como su instructor de steel pan Frank Leto y la profesora de piano Beth Uale, los instintos musicales naturales de Mike hacia la melodía y la armonía se formaron y profundizaron. Mike comenzó a tocar la guitarra a los 15 años y tocó en múltiples bandas a lo largo de su adolescencia, tocando su primer concierto en vivo con una banda a los 16 años.
Actualmente, ha formado una súper banda, escogida de entre todos los mejores músicos con los que ha trabajado a lo largo de los años, apodados acertadamente, "Mike Love and the Full Circle". Han perfeccionado sus habilidades y se han unido como una unidad en O'ahu (Hawai) y ahora han comenzado a hacer giras, llevando la música de Love a niveles aún más altos.
Dub Fx
Benjamin Stanford - Dub FX, es un músico australiano e intérprete callejero mundial. Nacido en St Kilda, Melbourne, Australia, al principio de su carrera cantaba en una banda local de rock alternativo y rapcore inicialmente conocida como Twitch, que más tarde cambiaría su nombre a N.O.N (Never or Now). En 2004 debutaron y editaron el único disco Exeunt Omnes.
Poco después se trasladó a Italia y comenzó su carrera en solitario. Su marca registrada es la creación de música rica en vivo usando solamente su propia interpretación ayudada por pedales de efectos y looping en vivo combinados con su voz, creando intrincados ritmos de hip hop, reggae, y batería y bajo.
Tash Sultana:
Tash Sultana es una cantautora y multi-instrumentista australiana, descrita como una "banda unipersonal." El sencillo de 2016 de Sultana "Jungle" fue viral en youtube logrando actualmente 59,702,855 de vistas.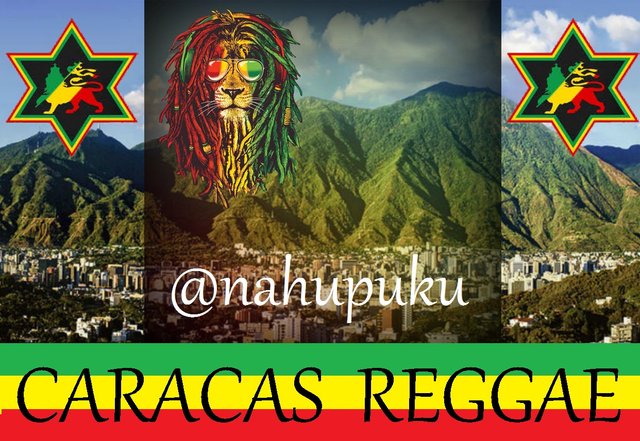 Ver posts anteriores de Reggae:
Nahu Padilla & Federico Garcia "Motor" - Caracas Reggae - Original Song - Parte 1:
Nahu Padilla & Federico Garcia "Motor" - Caracas Reggae - Original Song - Parte 2:
ReggaeJammigs en el Pukuestudio Parte 1:
ReggaeJammigs en el Pukuestudio Parte 2:
Bendita Zona Ganjah Cover:
Support me if you want:
https://www.patreon.com/nahupuku
Bendiciones y gracias por ver mi post
Blessings and thanks for watching my post