POD, Two Twelve foot ninja & Jinjer - Reggae Metal Fusion / Tres bandas geniales (Amazing bands that you have to listen)
POD, Two Twelve foot ninja & Jinjer
Reggae Metal Fusion / Tres bandas geniales (Amazing bands that you have to listen)



PukuSaludos para todos y todas.
En esta ocasión les presento música perteneciente a dos bandas que me gustan mucho, la primera es de Ucrania y hace una fusión de metal pesado (grindcore, deathmetal con funk y ritmos caribeños tales como el reggae), la segunda: Twelve foot ninja, cuyo género es metal fusión es australiana y la tercera POD, es de Califorina, Usa con influencias chicanas (mexicanas).
Jinjer es una banda ucraniana de groove metal y metal progresivo, formada en el año 2009.​ Desde su formación han editado tres discos de estudio. La vocalista de Jinjer, Tatiana Shmaylyuk, destaca por su técnica vocal, la cual va desde profundos guturales hasta canto limpio.
Twelve Foot Ninja es una banda de metal de Melbourne, Australia, su album debut Silent Machine fue lanzado en el año 2012 la banda consiste en Kin (vocalista), Russ (bateria), Stevic (guitarra lider) y Rohan (guitarra rítmica). Fusionan rock con otros generos tales como el reggae, el bossanova y el funk.
P.O.D. (siglas de Payable On Death), es un grupo estadounidense de nu metal cuyo nombre significa Pagable al morir (basado en las creencias cristianas del grupo). Directamente desde San Diego, California, P.O.D. trajo una fresca mezcla de metal duro, rap, metal, ritmo latino y reggae, y sus creencias religiosas a la escena del metal después de formarse en 1991.
LIVE 2004:
El vocalista Sonny Sandoval también utiliza una cantidad considerable de voces al estilo reggae a lo largo de su álbum "Payable in death", especialmente en temas como "Change the World", "Execute the Sounds", y "Revolution", mientras que el rap típico de Sandoval es ampliamente minimizado en este album para dar paso a las voces en estilo del ragamuffin jamaiquino.
Acá pueden escuchar el album completo:
P.O.D. - Roots in Stereo feat. Matisyahu
Para saber más información de las bandas aquí:
https://en.wikipedia.org/wiki/P.O.D.
https://en.wikipedia.org/wiki/Payable_on_Death
https://en.wikipedia.org/wiki/Jinjer
https://en.wikipedia.org/wiki/Twelve_Foot_Ninja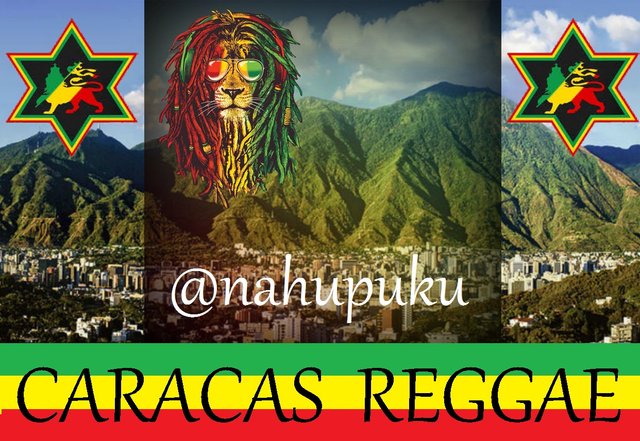 Ver posts anteriores de Reggae:
https://steemit.com/dtube/@nahupuku/74j5fx3tifn
https://steemit.com/jahm/@nahupuku/retropuku-poor-poop-track-4-dark-coldness-reggae-jam-momentum
Nahu Padilla & Federico Garcia "Motor" - Caracas Reggae - Original Song - Parte 1:
https://steemit.com/jahm/@nahupuku/nahu-padilla-and-federico-garcia-motor-caracas-reggae-original-song-parte-1
Nahu Padilla & Federico Garcia "Motor" - Caracas Reggae - Original Song - Parte 2:
https://steemit.com/jahm/@nahupuku/nahu-padilla-and-federico-garcia-motor-caracas-reggae-original-song-parte-2
ReggaeJammigs en el Pukuestudio Parte 1:
https://steemit.com/jahm/@nahupuku/nahu-padilla-and-federico-garcia-motor-reggaejammigs-en-el-pukuestudio-parte-1
ReggaeJammigs en el Pukuestudio Parte 2:
https://steemit.com/jahm/@nahupuku/nahu-padilla-puku-and-federico-garcia-motor-jammigs-en-el-pukuestudio-parte-2
Bendita Zona Ganjah Cover:
https://steemit.com/reggaetube/@nahupuku/nahu-padilla-bendita-zona-ganjah-pukucover
Support me if you want:
https://www.patreon.com/nahupuku
Bendiciones y gracias por ver mi post
Blessings and thanks for watching my post