Greetings to all my dear friends of Steemit, I hope you are very well ...
Once again with you my friends, as it is always a pleasure for me to share my art with all of you. In this post I bring you a new participation in the great contest that supports talent, the I-Talent that is in its round number 13, this spectacular contest is created by the talented and great artist @ ivan.atman.
Lately I like reptiles especially of this type due to the great variety of species that exist, and more specifically due to the colors and details they have, from my point of view they are not difficult animals to do, you just have to be patient. They have a great variety of details in your body depending on the species that is. And I would love to provide interesting information that I learned about this animal, the ability to change color throughout its body, we believe it is a camouflage technique, but no, this ability to change the color of your body is thanks to the influence of Tus feelings and changes in your environment.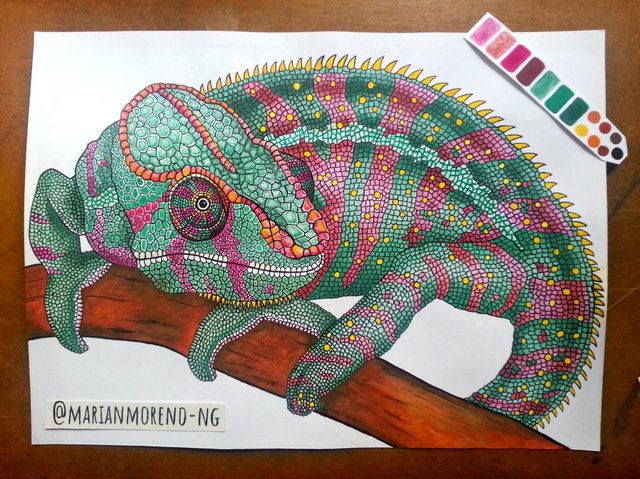 Simply use watercolors in the process of giving color and black pencil to define and highlight the scales they have, I really hope you like and enjoy the process.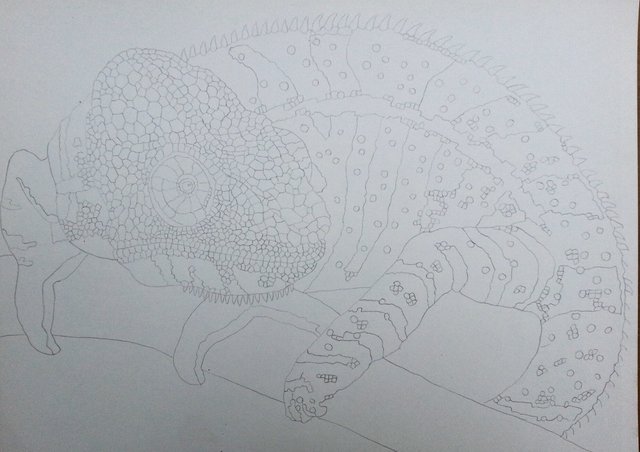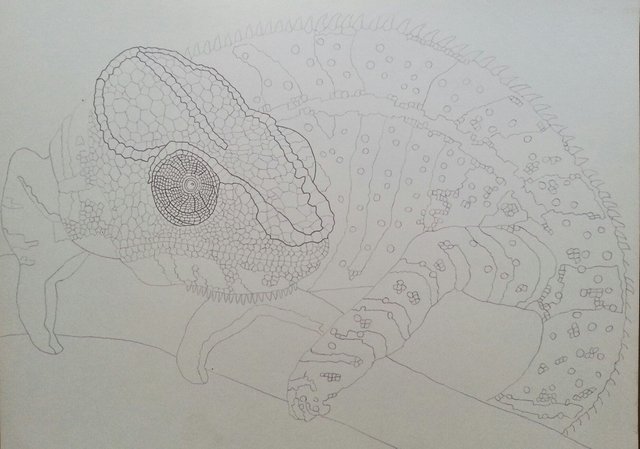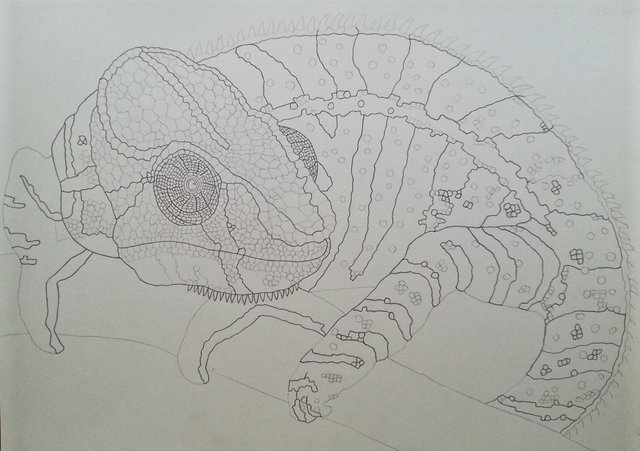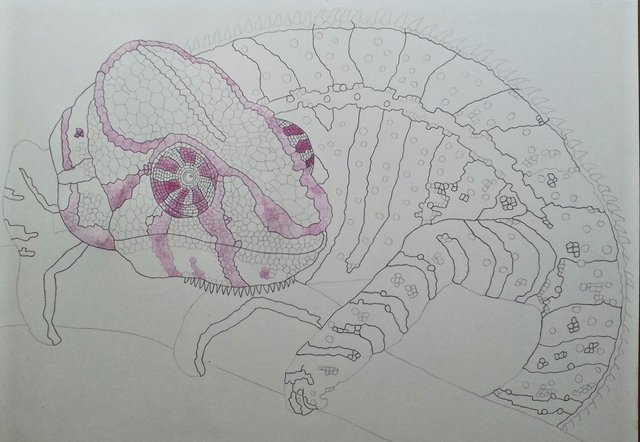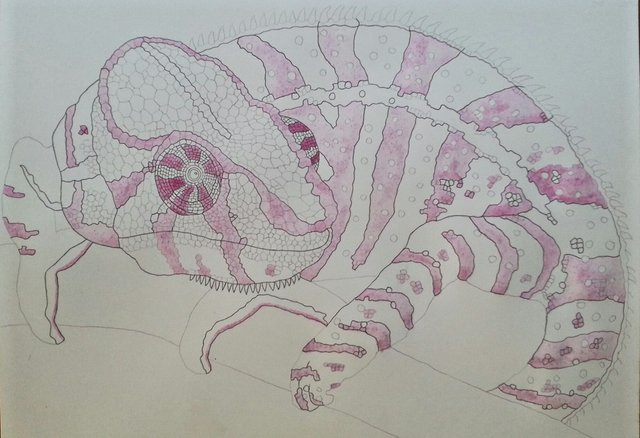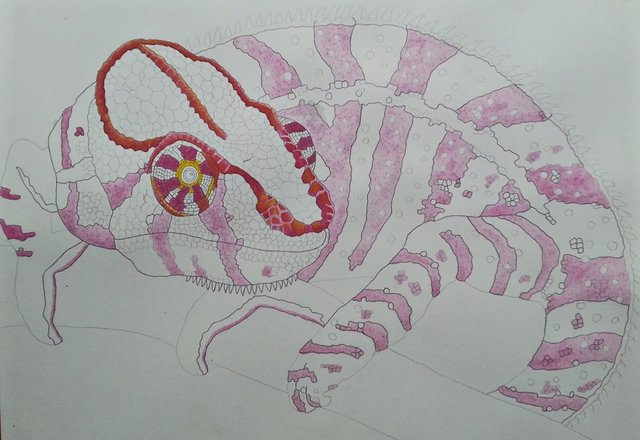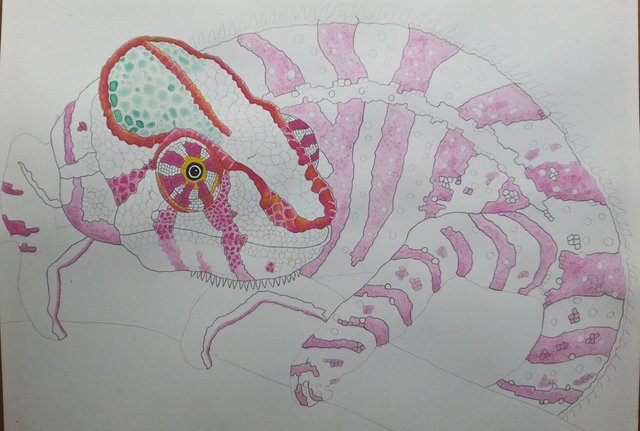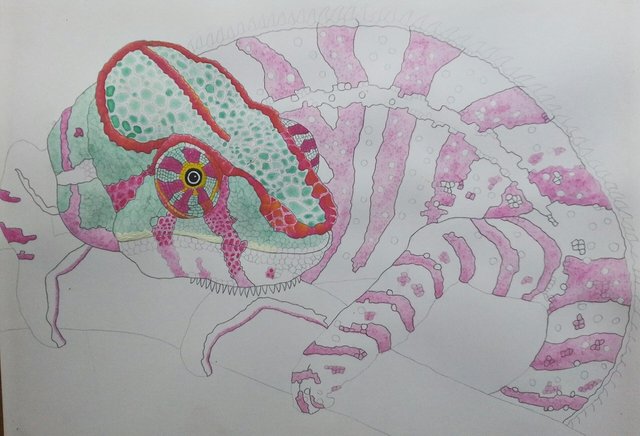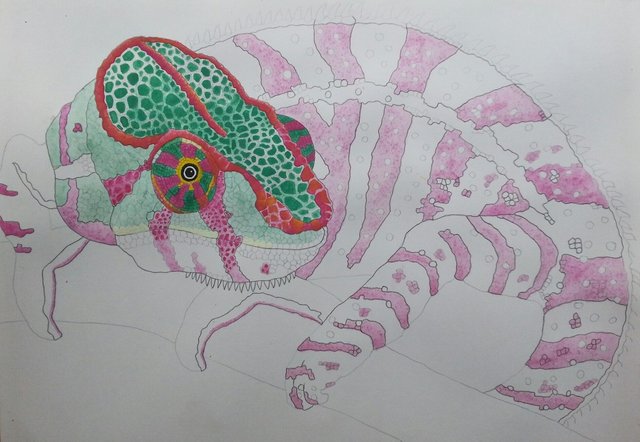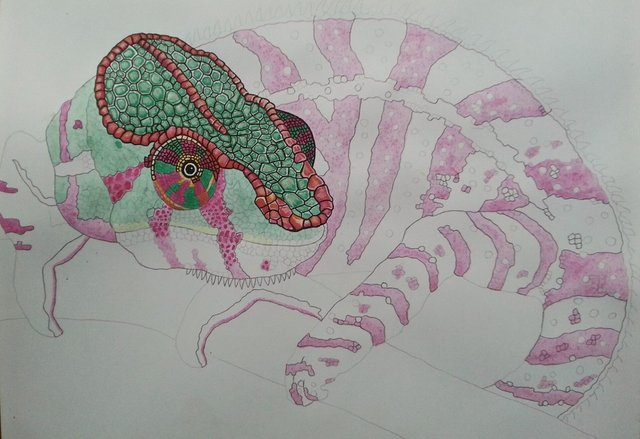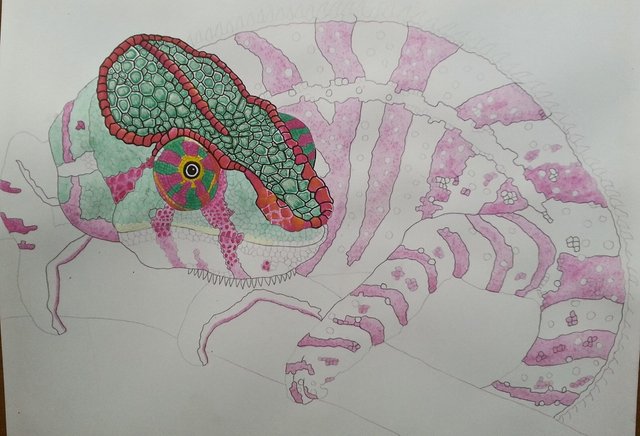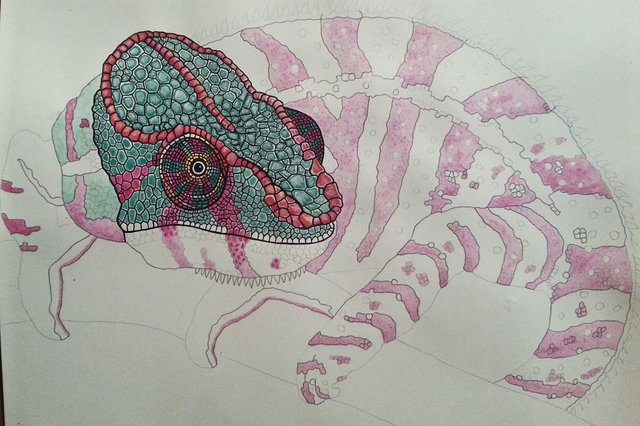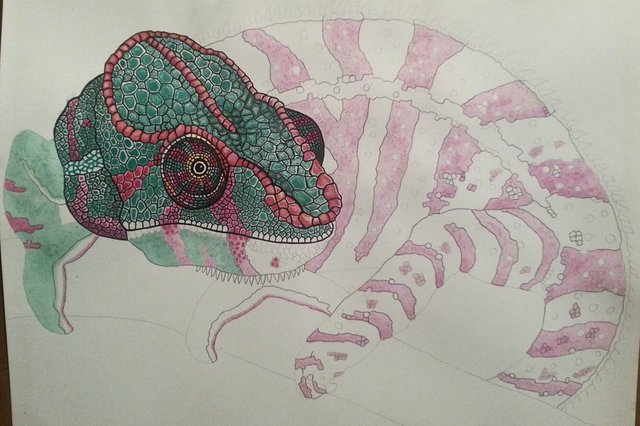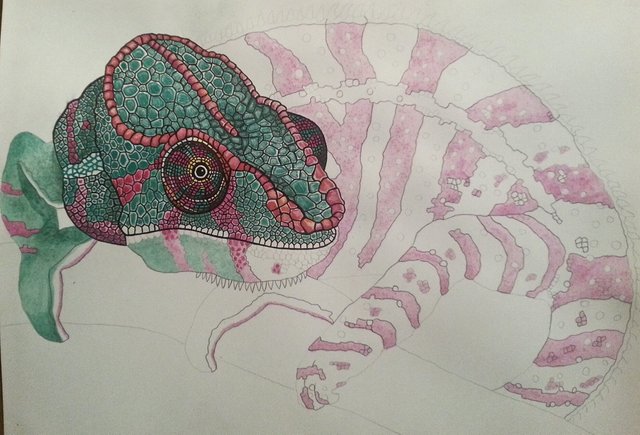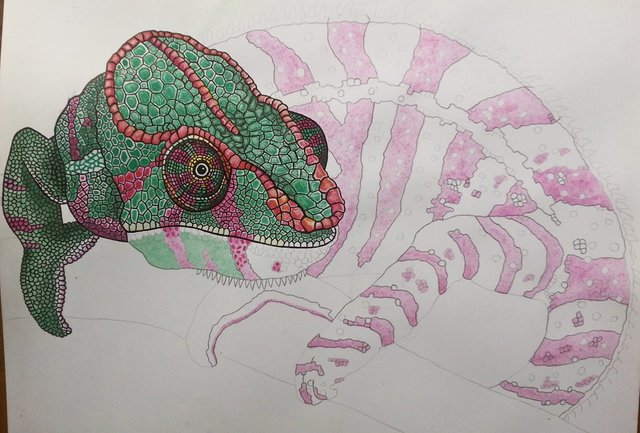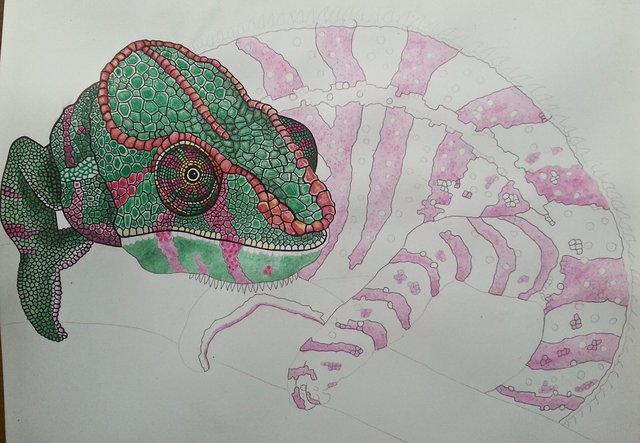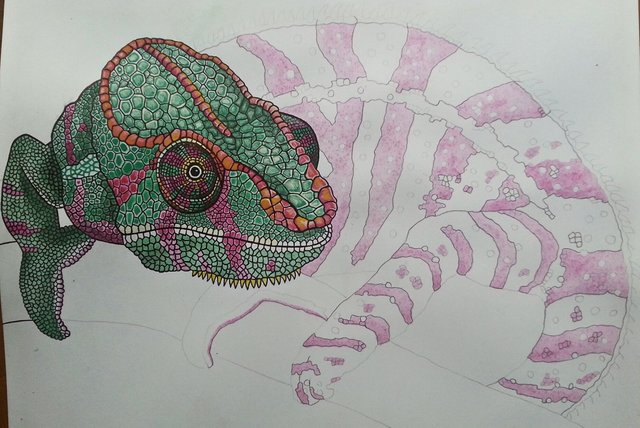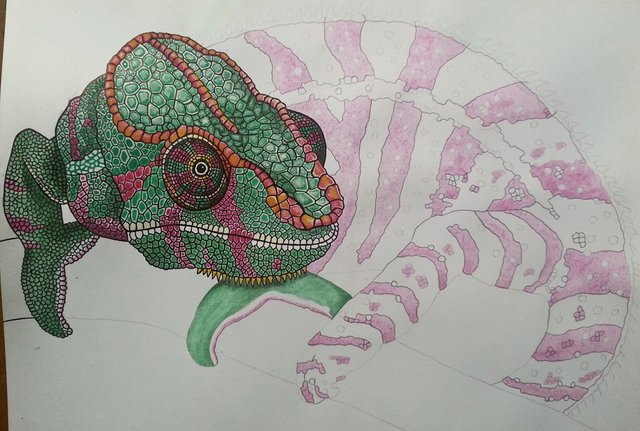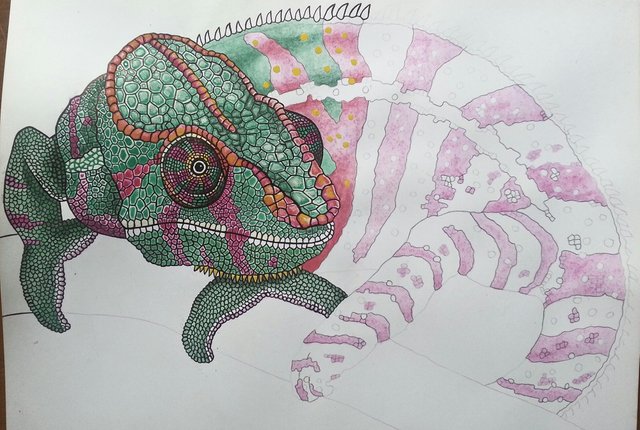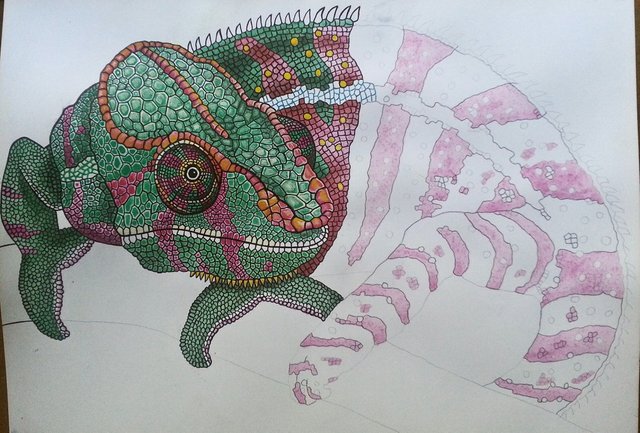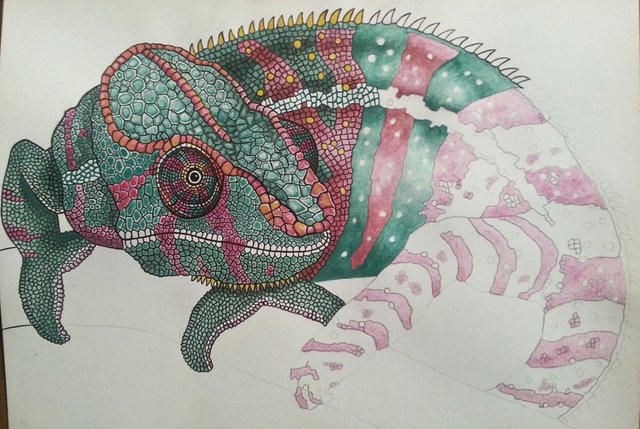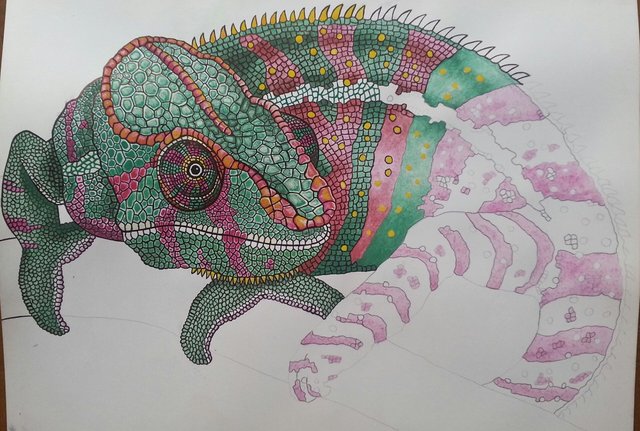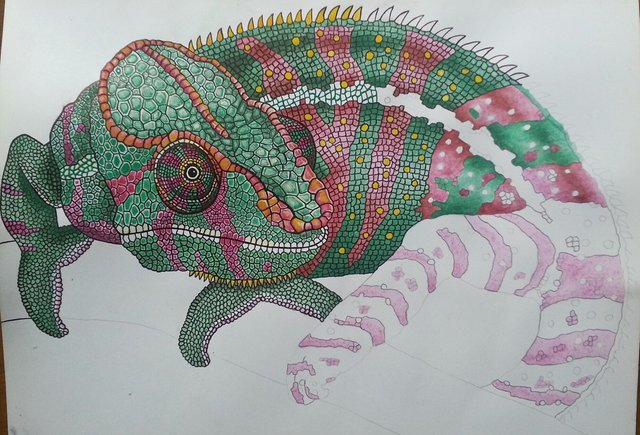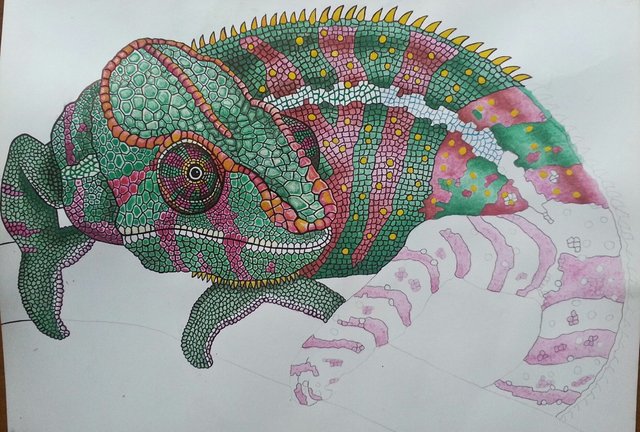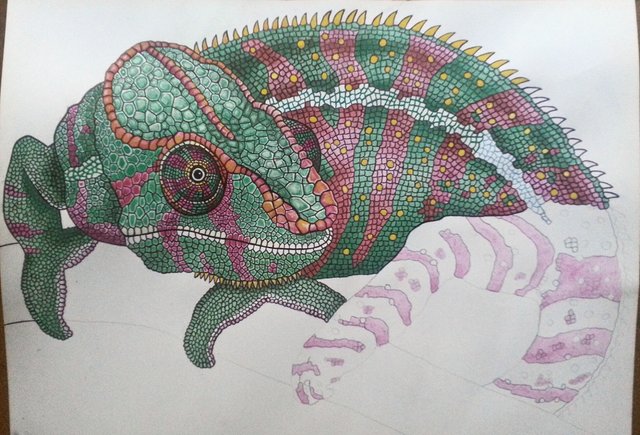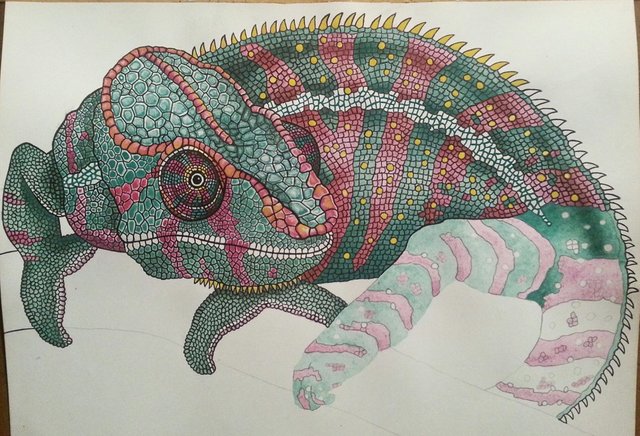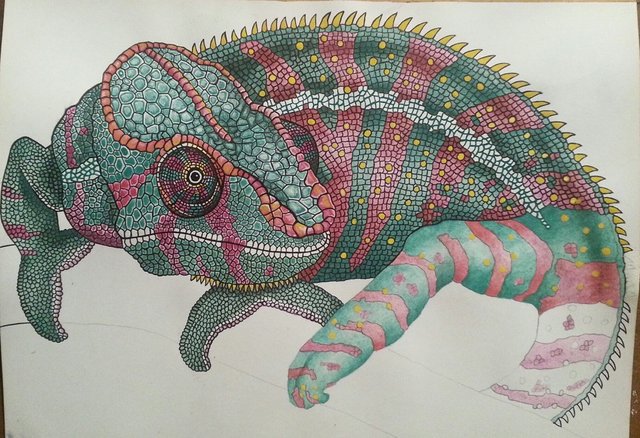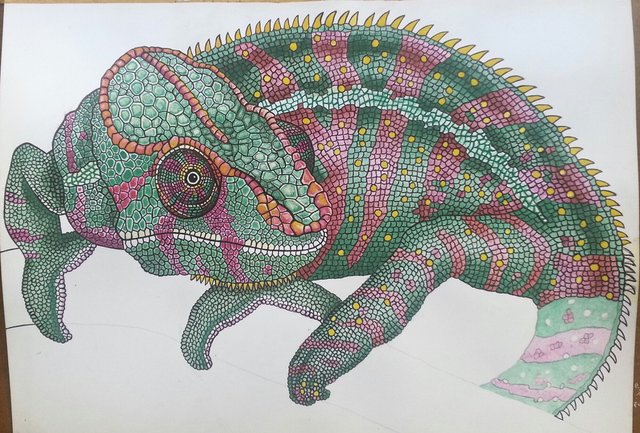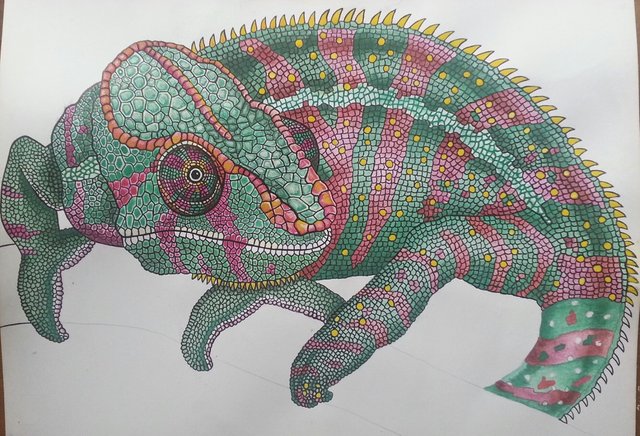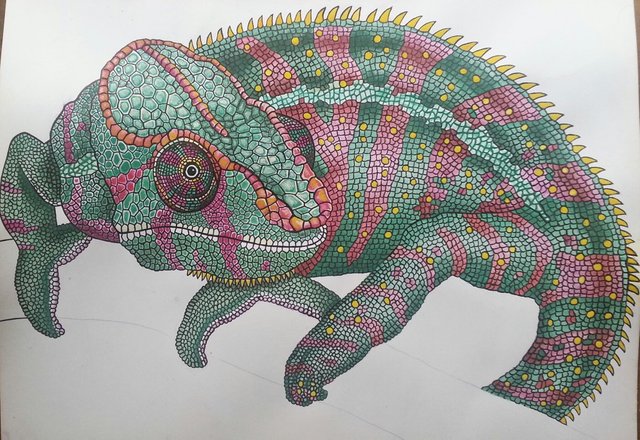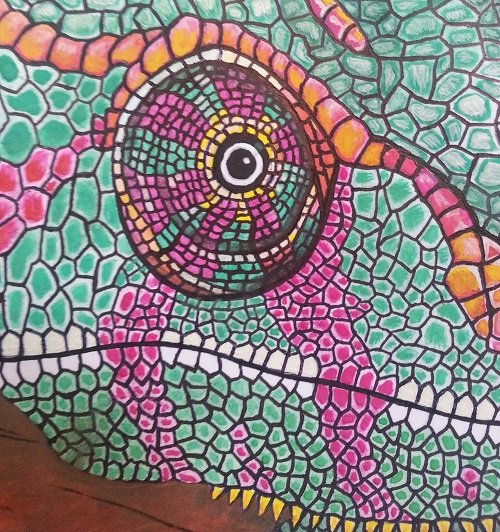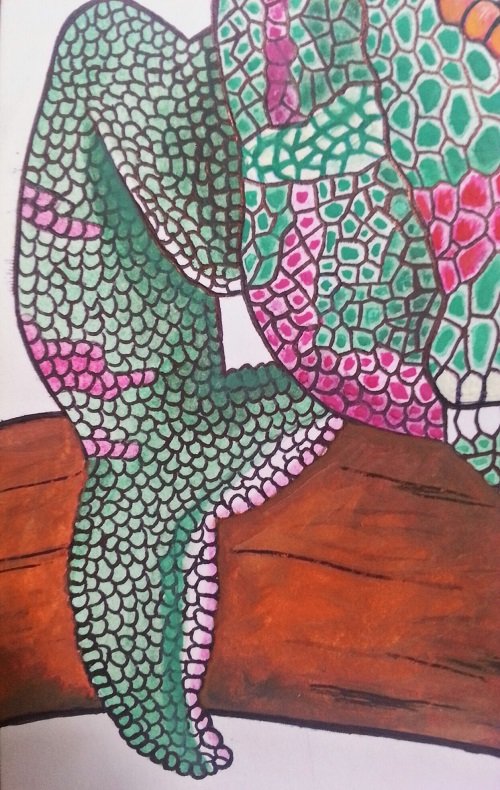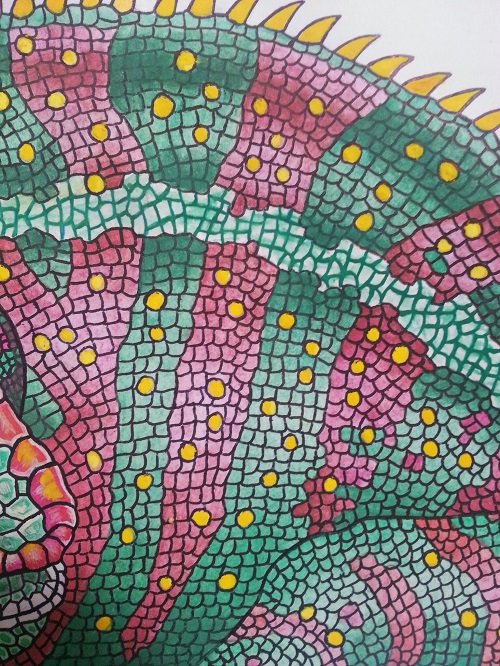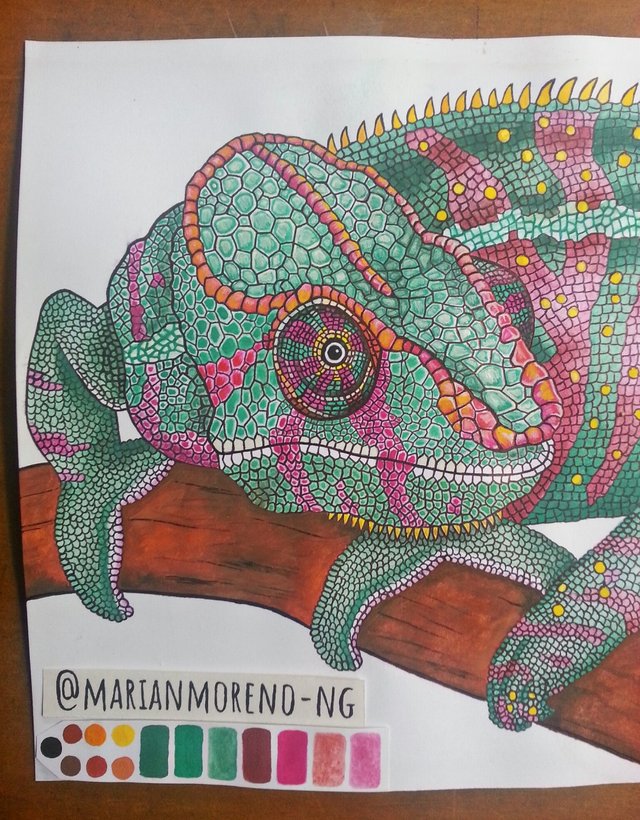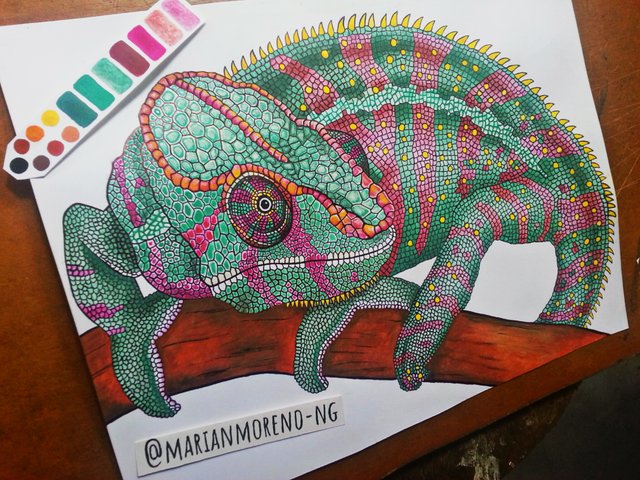 Materials
• Lead pencil 0.5 (for the sketch).
• Watercolors
• Black pencil.
• Opaline sheet.
• Photos taken with the Samsung Galaxy S3 phone.