THE BEST POWER UP OF THE WEEK N°34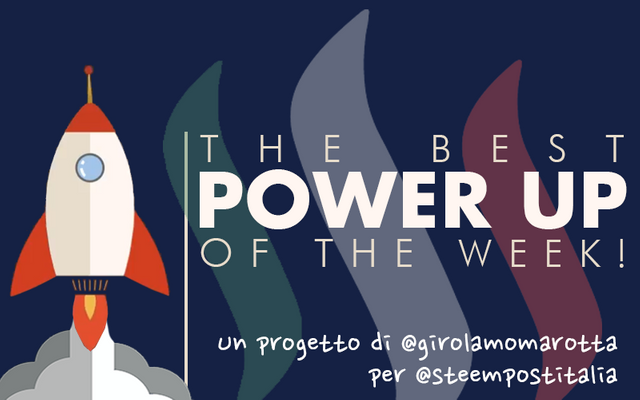 Logo realizzato da @edo.quellola
Ciao a tutti e bentornati nel progetto THE BEST POWER UP OF THE WEEK!
Dopo le vacanze natalizie torniamo con il nostro caro amato progetto. E' passato un po' di tempo, i dati sono stati presi il 16 dicembre, per questo vi chiedo se preferite fare un turno bonus che comprende il periodo che va dal 16 fino al 30 dicembre o ricominciare da capo partendo dal 1 gennaio 2020?
Prenderò una decisione in base a quello che mi direte nei commenti...
Ma non perdiamoci in chiacchiere e passiamo subito ai risultati!!

Colgo l'occasione di ringraziare @bhuz per avermi aiutato a raccogliere i dati.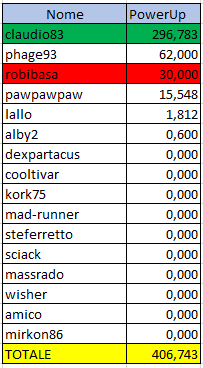 Complimenti a @claudio83 che arriva primo con un bel power up da quasi 300 steem! Seguito dal nostro veterano @phage93 con un power up da 62 steem!!
In terza posizione abbiamo @robibasa che dopo un po' di tempo riesce a tornare sul podio!
Complimenti a tutti!!
CLAUDIO83 50% dei ricavati del post

PHAGE93 30% dei ricavati del post

ROBIBASA 20% dei ricavati del post
ROUND 35!
Come ho già detto nell'introduzione del post decideremo insieme come strutturare il prossimo round, scriverò, inoltre, un messaggio su discord nella stanza appropriata per informare tutti i partecipanti.
Se non siete ancora iscritti potete farlo scrivendo un commento qui o su discord, ci vediamo e buon Power Up a tutti!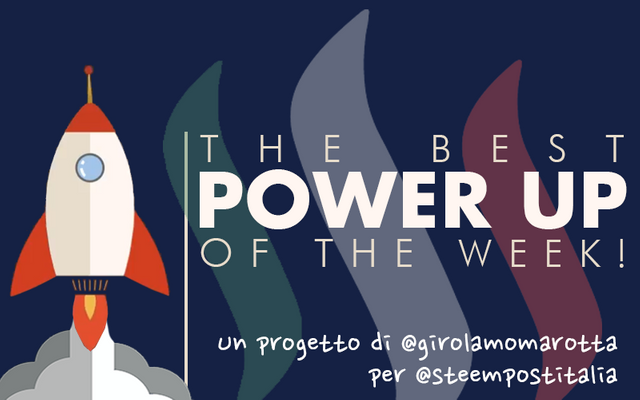 Logo realizzato da @edo.quellola