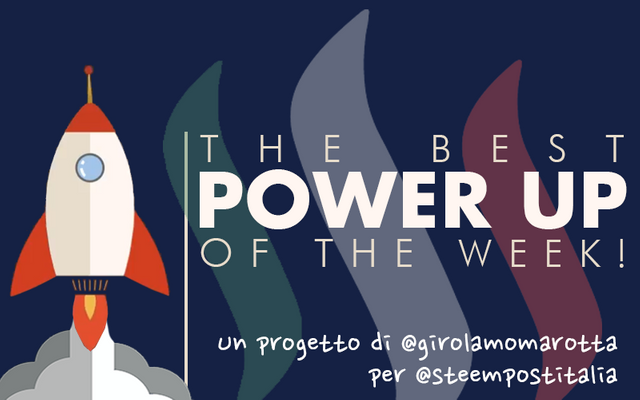 Logo realizzato da @edo.quellola
Ciao a tutti e bentornati nel progetto THE BEST POWER UP OF THE WEEK!
Questa settimana solo piccoli powerup, speriamo che nella prossima i premi non superino la quantità dei steem investiti XD. Scherzi a parte, tutto normale non è sempre possibile fare grandi powerup ogni settimana, prima o poi finiscono... L'importante è non fermarsi mai e crescere sempre piano piano...
Ma non perdiamoci in chiacchiere e passiamo subito ai risultati!!


Colgo l'occasione di ringraziare @bhuz per avermi aiutato a raccogliere i dati.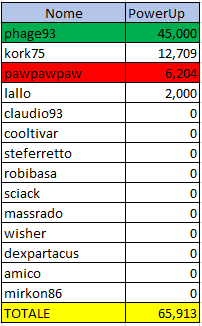 Al primo posto arriva @phage93, seguito dal nuovo arrivato @kork75 con un powerup da 12 steem. Infine troviamo @pawpawpaw che con un piccolo powerup da 6 steem riesce a salire sul podio!
Complimenti a tutti!!
PHAGE93 50% dei ricavati del post

KORK75 30% dei ricavati del post

PAWPAWPAW 20% dei ricavati del post
ROUND 31!
Iniziamo subito col round 31, verranno presi in considerazione tutti i Power Up effettuati dall' 8 al 15 novembre!
Se non siete ancora iscritti potete farlo scrivendo un commento qui o su discord, ci vediamo e buon Power Up a tutti!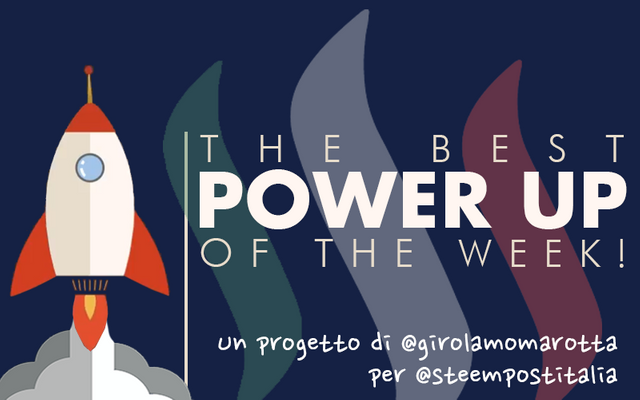 Logo realizzato da @edo.quellola