𝐂𝐫𝐨𝐬𝐬 𝐑𝐨𝐚𝐝𝐬 𝐃𝐢𝐨𝐫𝐚𝐦𝐚
𝐆𝐞𝐫𝐦𝐚𝐧 𝐈𝐧𝐟𝐚𝐧𝐭𝐫𝐲 𝐃𝐞𝐟𝐞𝐧𝐜𝐞 - 𝐏𝐀𝐑𝐓 𝟏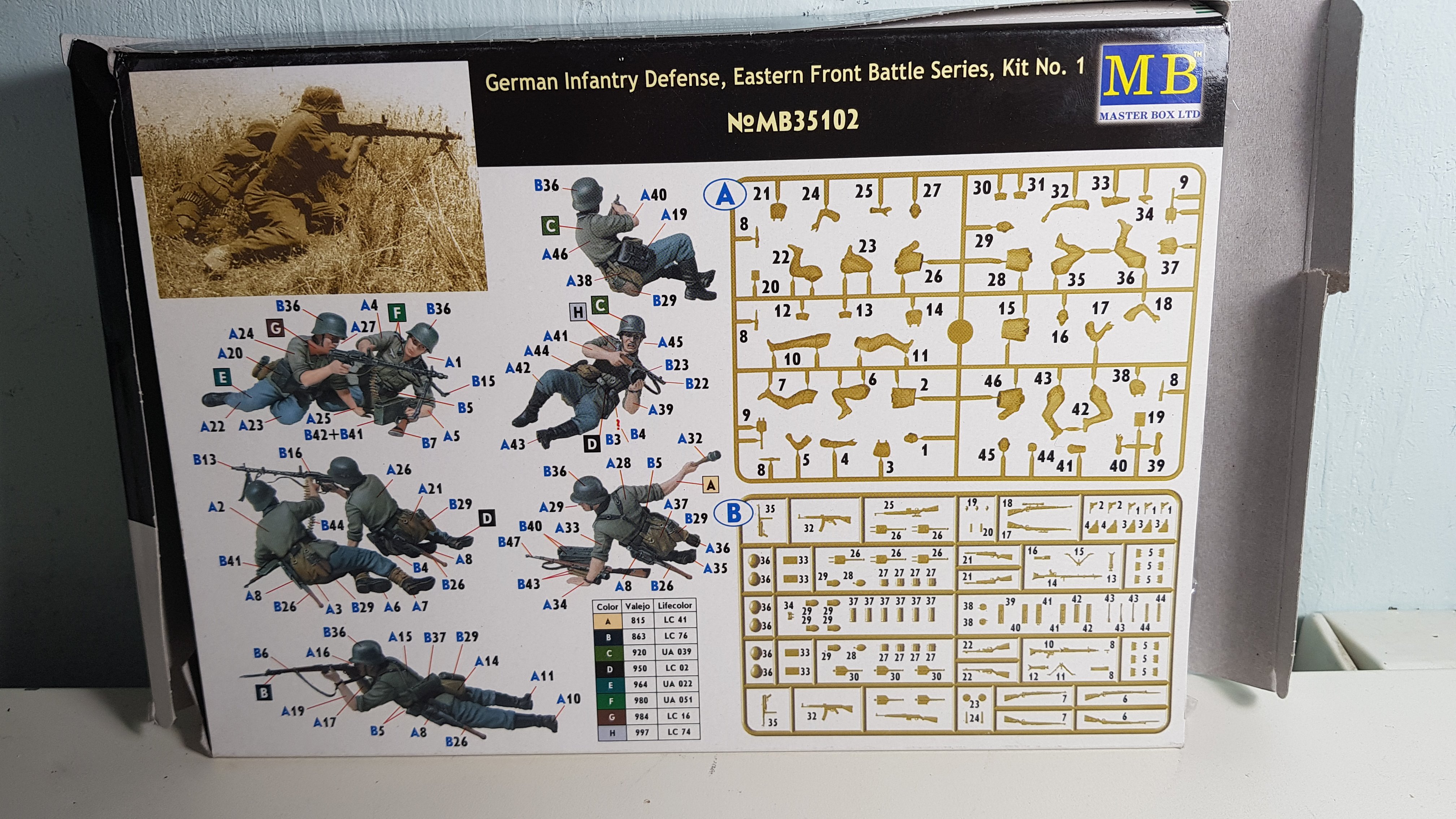 𝑶𝒑𝒆𝒏𝒊𝒏𝒈 𝒊𝒎𝒂𝒈𝒆 - 𝑰𝒎𝒎𝒂𝒈𝒊𝒏𝒆 𝒅𝒊 𝒂𝒑𝒆𝒓𝒕𝒖𝒓𝒂
Today we are going to discover the new kit to be created, or the German Infantry Defense. The kit includes 5 German soldiers that in these days we will see slowly starting from today with the presentation of the box up to the assembly and final coloring of all five soldiers.
The other parts of the model can be found here:
Photos, images and videos taken by myself during the construction of the model.
Oggi andiamo a scoprire il nuovo kit da realizzare, ovvero il German Infantry Defence. Il kit include 5 militari tedeschi che in questi giorni andremo a vedere pian piano partendo da oggi con la presentazione dello scatolo fino ad arrivare all'assemblaggio e alla colorazione finale di tutti e cinque i soldatini.
Le altre parti del modellino è possibile trovarle qui:
Foto, immagini e video scattate dal sottoscritto durante la realizzazione del modellino.

𝑴𝒚 𝒘𝒐𝒓𝒌 𝒔𝒕𝒆𝒑 𝒃𝒚 𝒔𝒕𝒆𝒑 - 𝑰𝒍 𝒎𝒊𝒐 𝒍𝒂𝒗𝒐𝒓𝒐 𝒑𝒂𝒔𝒔𝒐 𝒑𝒆𝒓 𝒑𝒂𝒔𝒔𝒐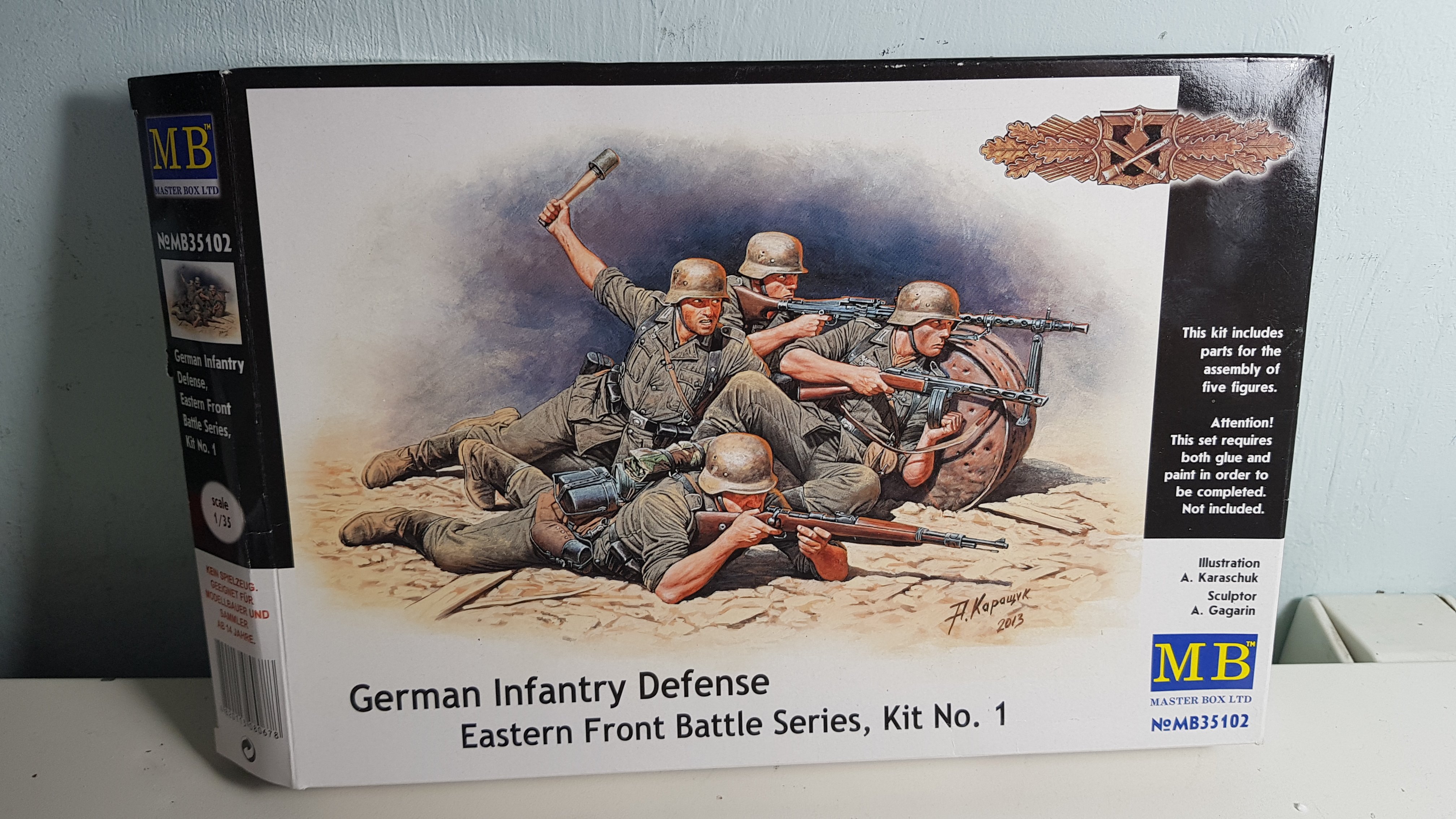 | ↑ ENGLISH | ↑ ITALIANO |
| --- | --- |
| Let's start with the front of the box. Kit of house Master Box LTD with four German soldiers depicted on the cover, in fact there are five soldiers expected and I have not understood well because they represented only four out of five men. Boh. | Cominciamo con la parte frontale della scatola. Kit di casa Master Box LTD con quattro soldati tedeschi raffigurati in copertina, in realtà sono cinque i soldati previsti e non ho ben capito perché hanno rappresentato solo quattro su cinque uomini. Boh. |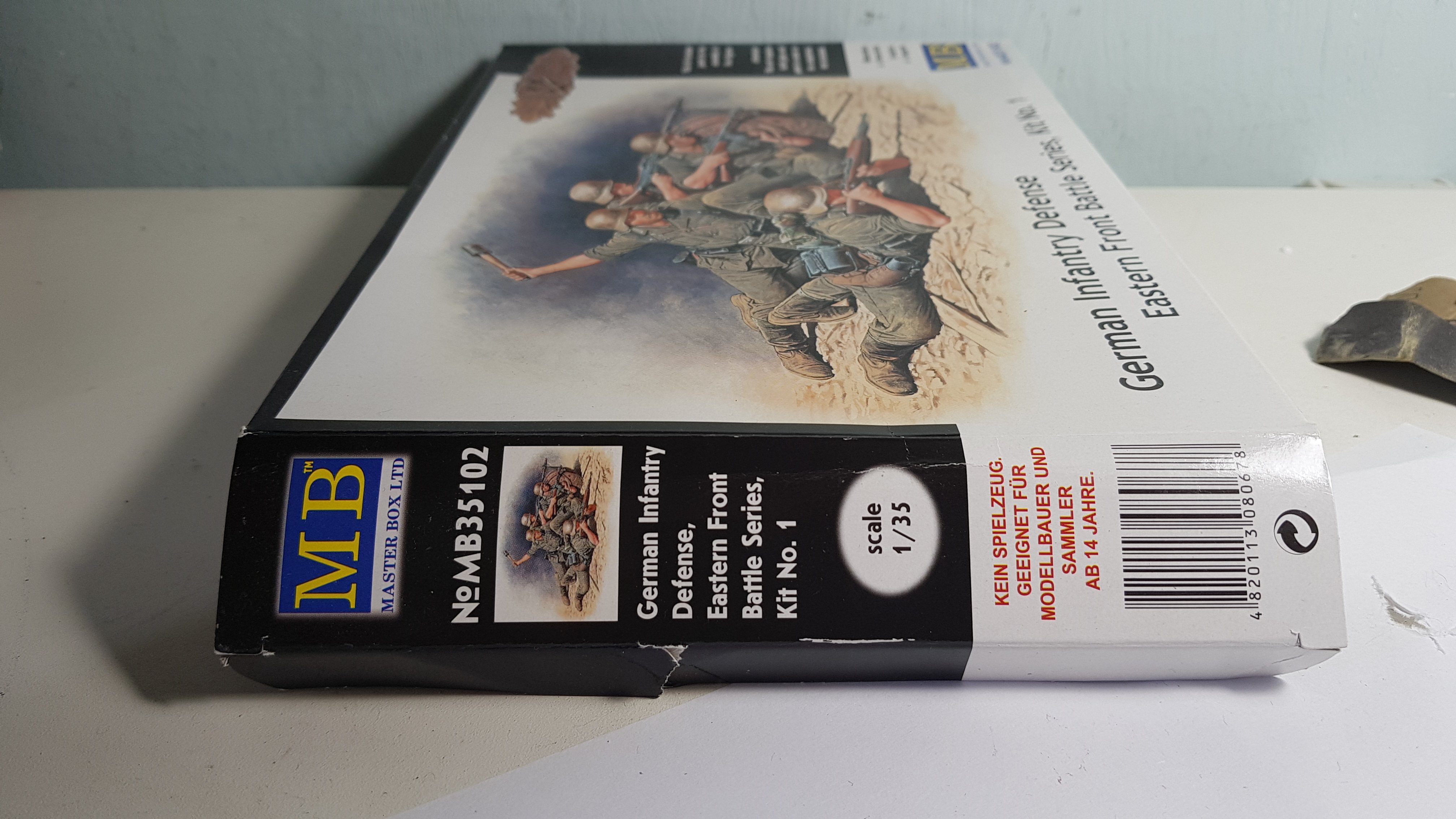 | ↑ ENGLISH | ↑ ITALIANO |
| --- | --- |
| Left side box, obviously the kit is related to the soldiers in "Eastern front", instead I will make them with a base west front | Scatolo lato sinistro, ovviamente il kit è relativo ai soldati in " Eastern front", invece li realizzerò con base west front |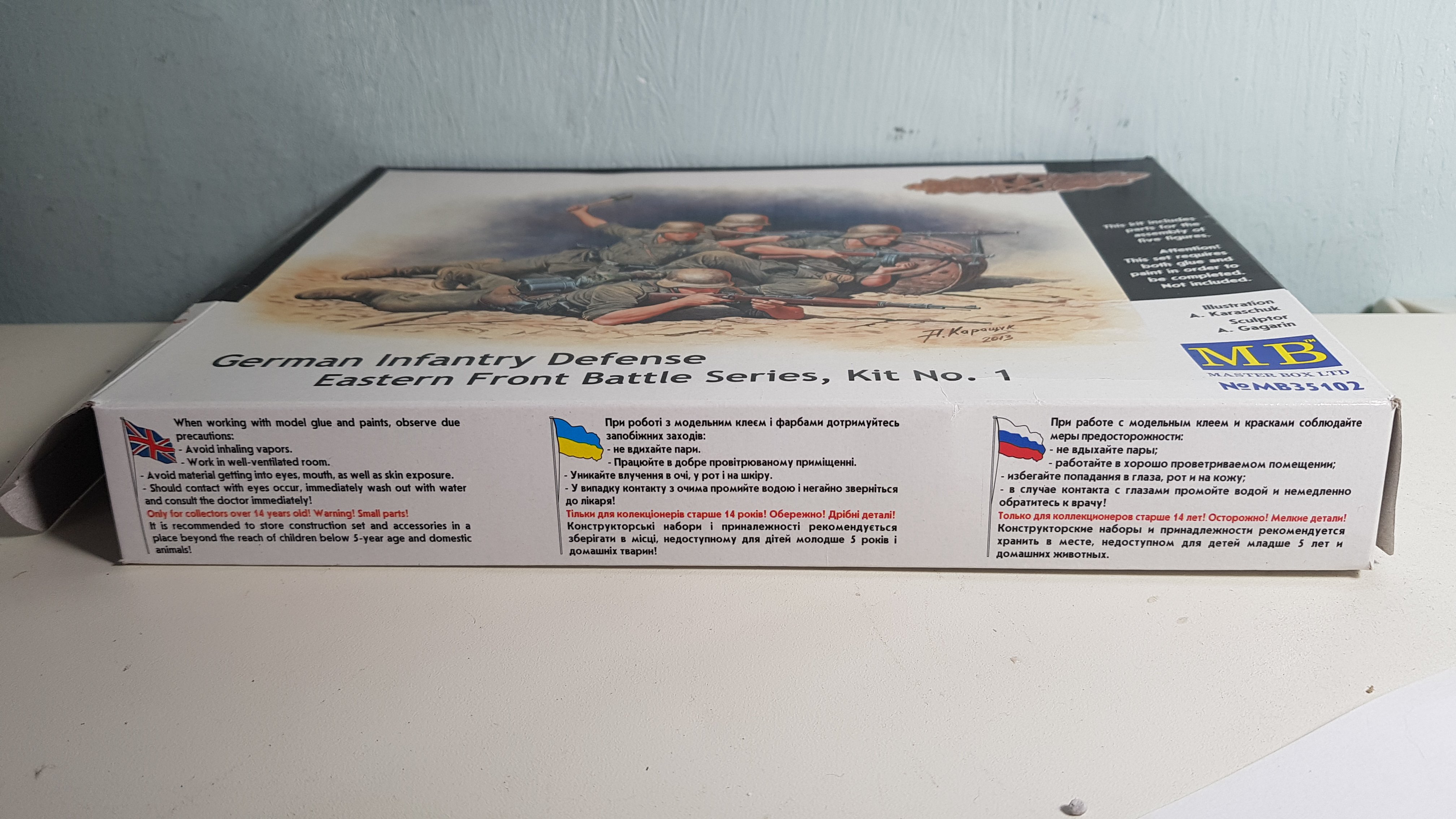 | ↑ ENGLISH | ↑ ITALIANO |
| --- | --- |
| Low side box with instructions of the content in various languages | Scatolo lato basso con istruzioni del contenuto in varie lingue |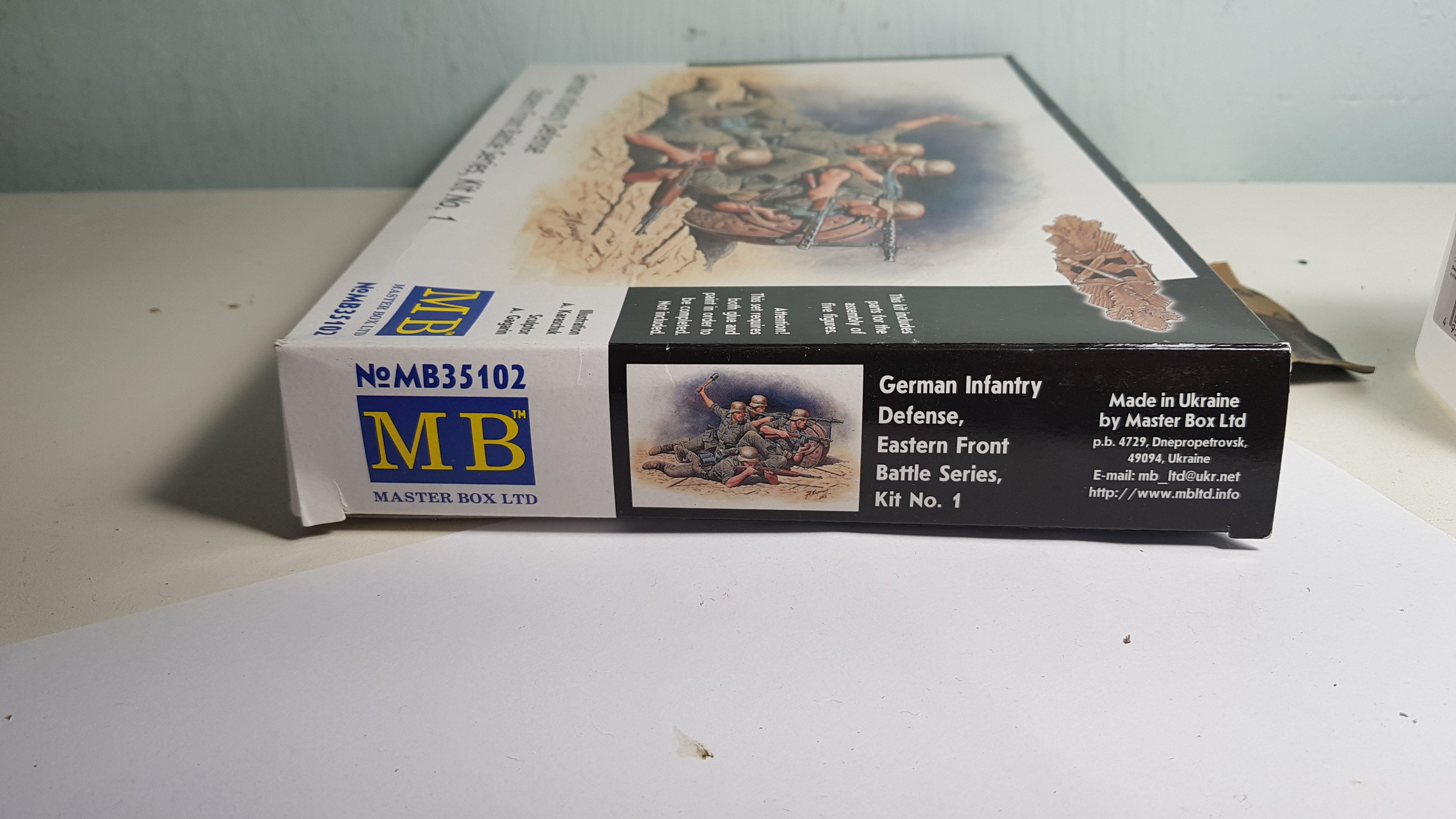 | ↑ ENGLISH | ↑ ITALIANO |
| --- | --- |
| Right side box equal to the left side | Scatolo lato destro uguale al lato sinistro |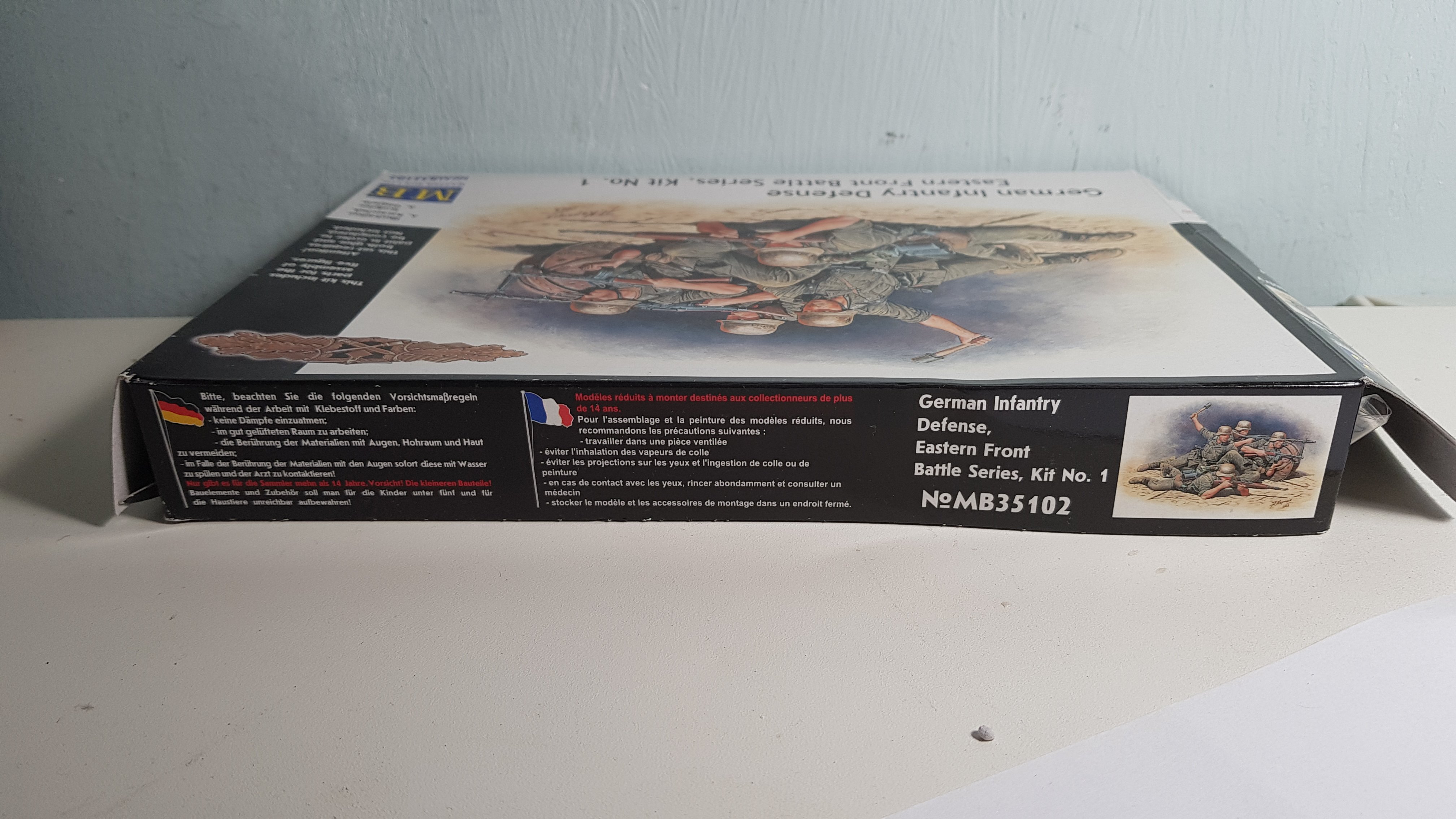 | ↑ ENGLISH | ↑ ITALIANO |
| --- | --- |
| High side box with instructions on the content in various languages such as the low side | Scatolo lato alto con istruzioni sul contenuto in varie lingue come il lato basso |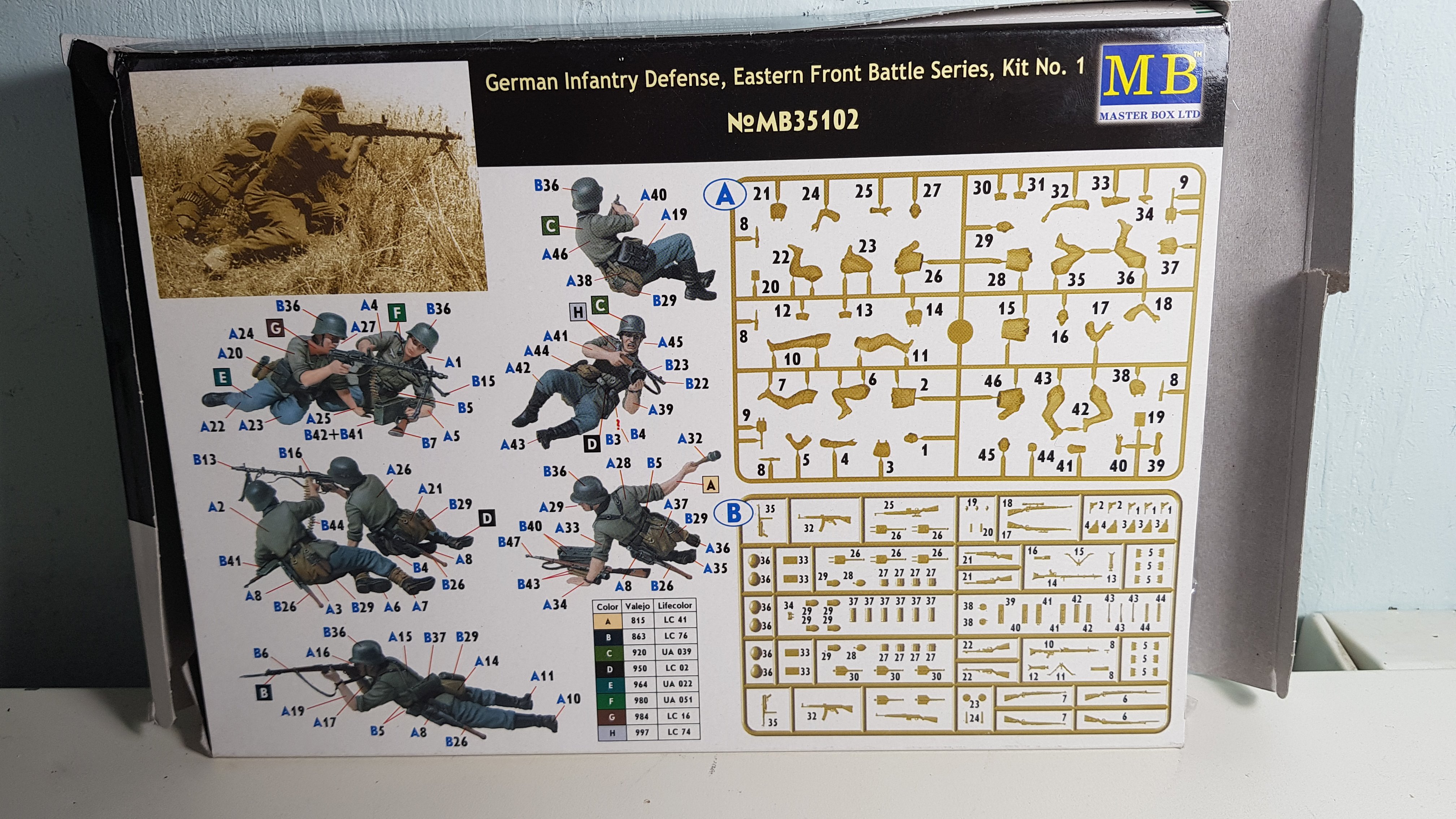 | ↑ ENGLISH | ↑ ITALIANO |
| --- | --- |
| Box back side, here are represented all five soldiers providing information for the correct coloration and assembly of soldiers | Scatolo lato di dietro, qui sono rappresentati tutti e cinque i soldati fornendo le informazioni per la corretta colorazione e assemblaggio dei soldati |
𝐄𝐧𝐝 𝐨𝐟 𝗨𝗦 𝗔𝗿𝗺𝘆 𝗔𝘀𝘀𝗮𝘂𝗹𝘁 𝗜𝗻𝗳𝗮𝗻𝘁𝗿𝘆 𝐤𝐢𝐭 - 𝐅𝐢𝐧𝐞 𝐝𝐞𝐥 𝐤𝐢𝐭 𝗨𝗦 𝗔𝗿𝗺𝘆 𝗔𝘀𝘀𝗮𝘂𝗹𝘁 𝗜𝗻𝗳𝗮𝗻𝘁𝗿𝘆