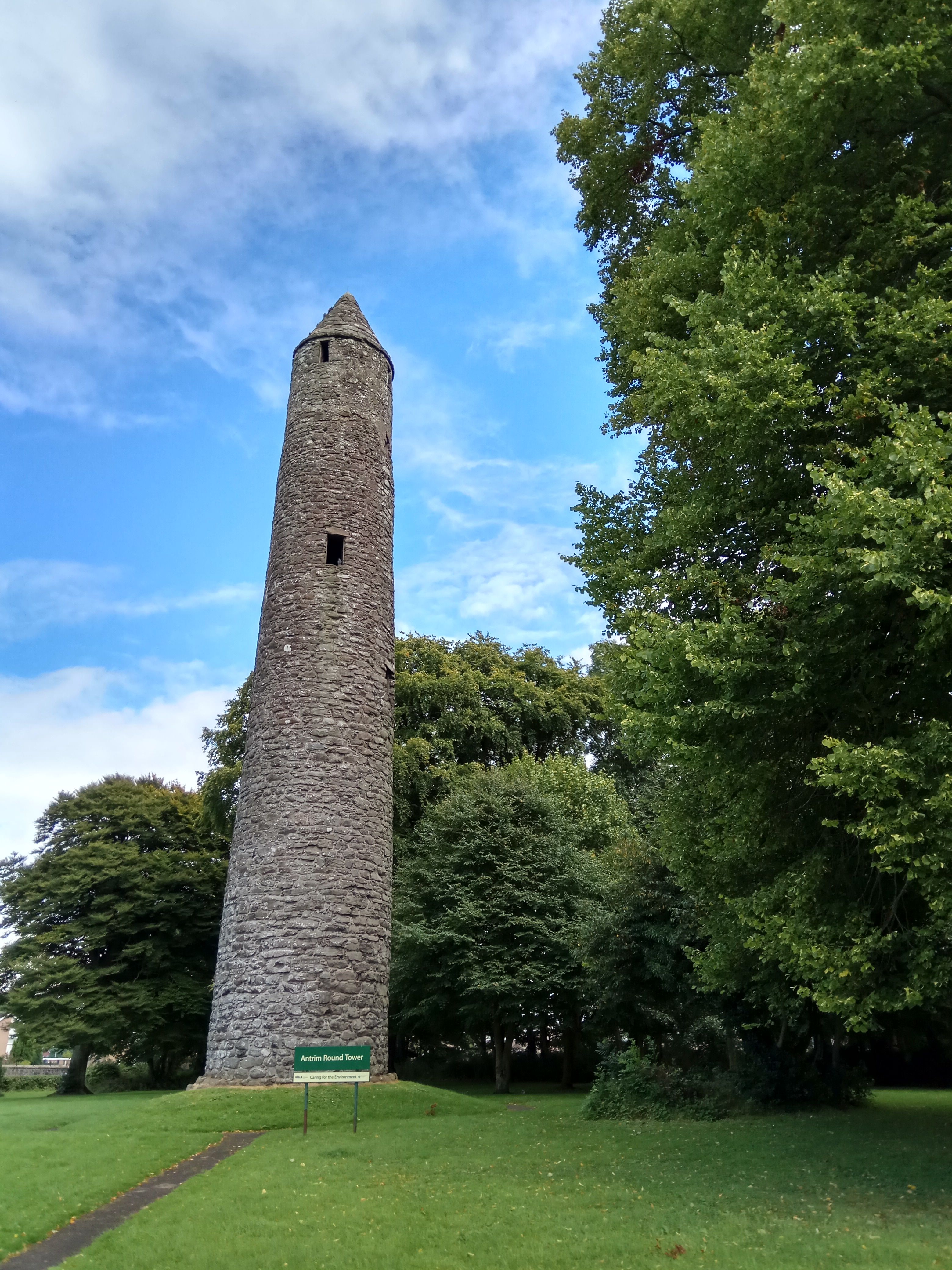 It wasn't much fun being a monk in 10th century Ireland. What with the getting up at 5:45am, the hard work growing all your own food, medieval diseases by the score and of course falling foul of pillaging Viking. About 5 miles from where I grew up is a stone tower, all that remains of a thriving medieval monastery. Oddly I'd never actually visited the tower until the other day. The monastery was burnt to the ground in the 12th century and all that remains is the well preserved tower. Historians think that the tower, built around the 10th century was used to protect against Viking raiders or as a bell tower similar to those appearing across continental Europe at the same time.
In the 9th century many of Ireland's future cities like Cork and Dublin were founded by Vikings initially as trading and raiding posts, so a Viking raid was a real threat.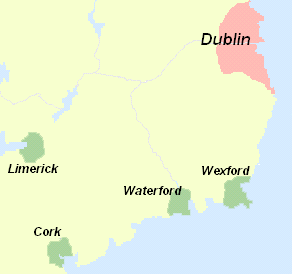 Viking ships sailed the seas between Ireland and England with impunity as they controlled much of the territory in Northern England, in the North of Scotland, the Isle of Man and much of the South and West coasts of Ireland. The Viking age in Ireland lasted from 800 until the arrival of the Normans, who in their own way were just more Vikings with better marketing. The word Norman comes from Norseman or North Man. They swept through England and Wales in 1066 and arrived in Ireland a century later bring an end to the age of the Vikings.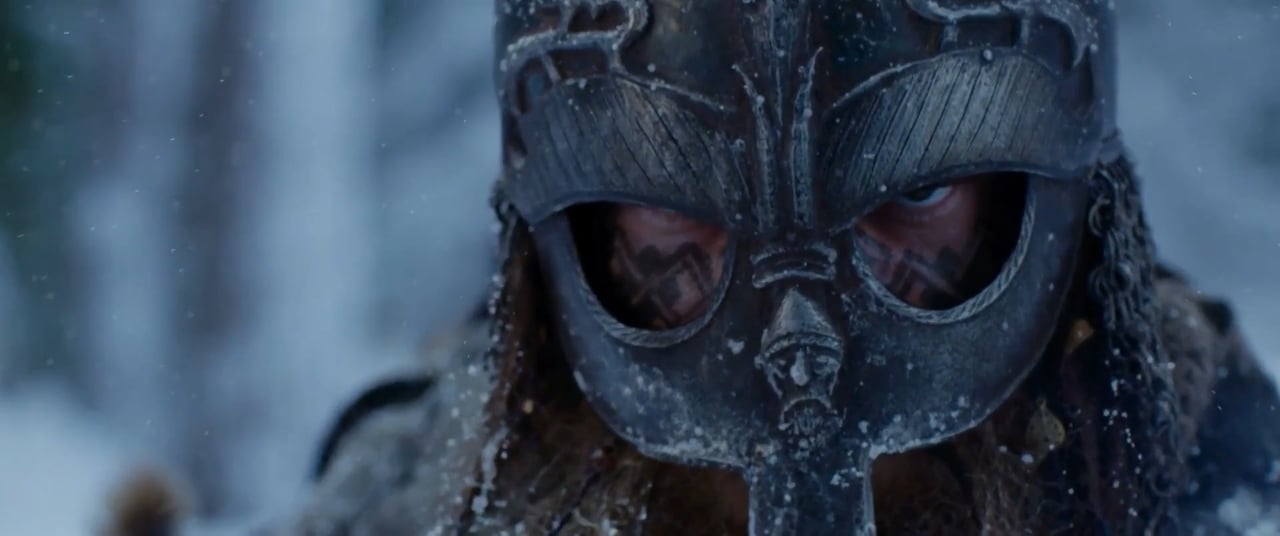 Anyway. back to the Antrim round tower. It's in remarkable condition given that it has been around for over a millennium. The entrance door is around 2 meters above ground level for protection and would most likely have been accessed by a ladder. It has a well preserved celtic cross carved above the door.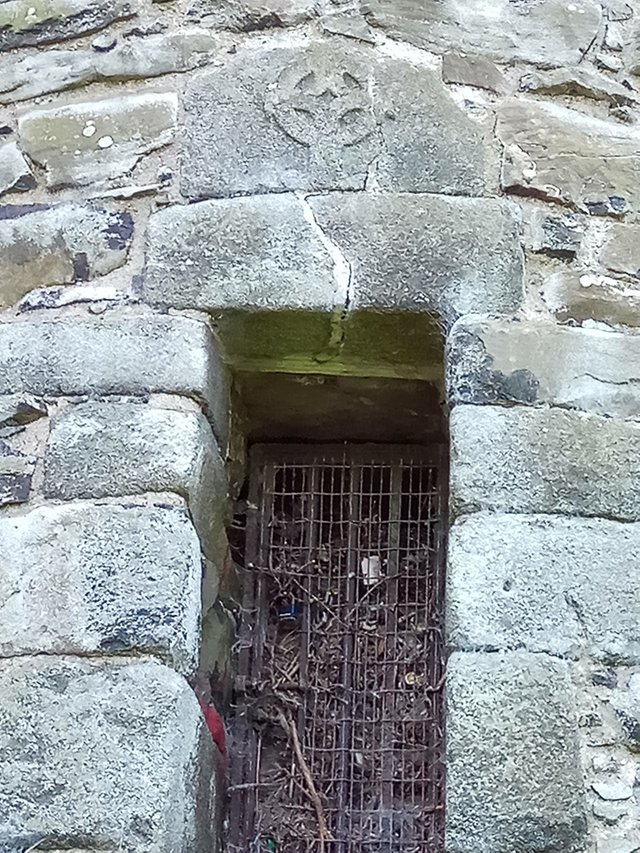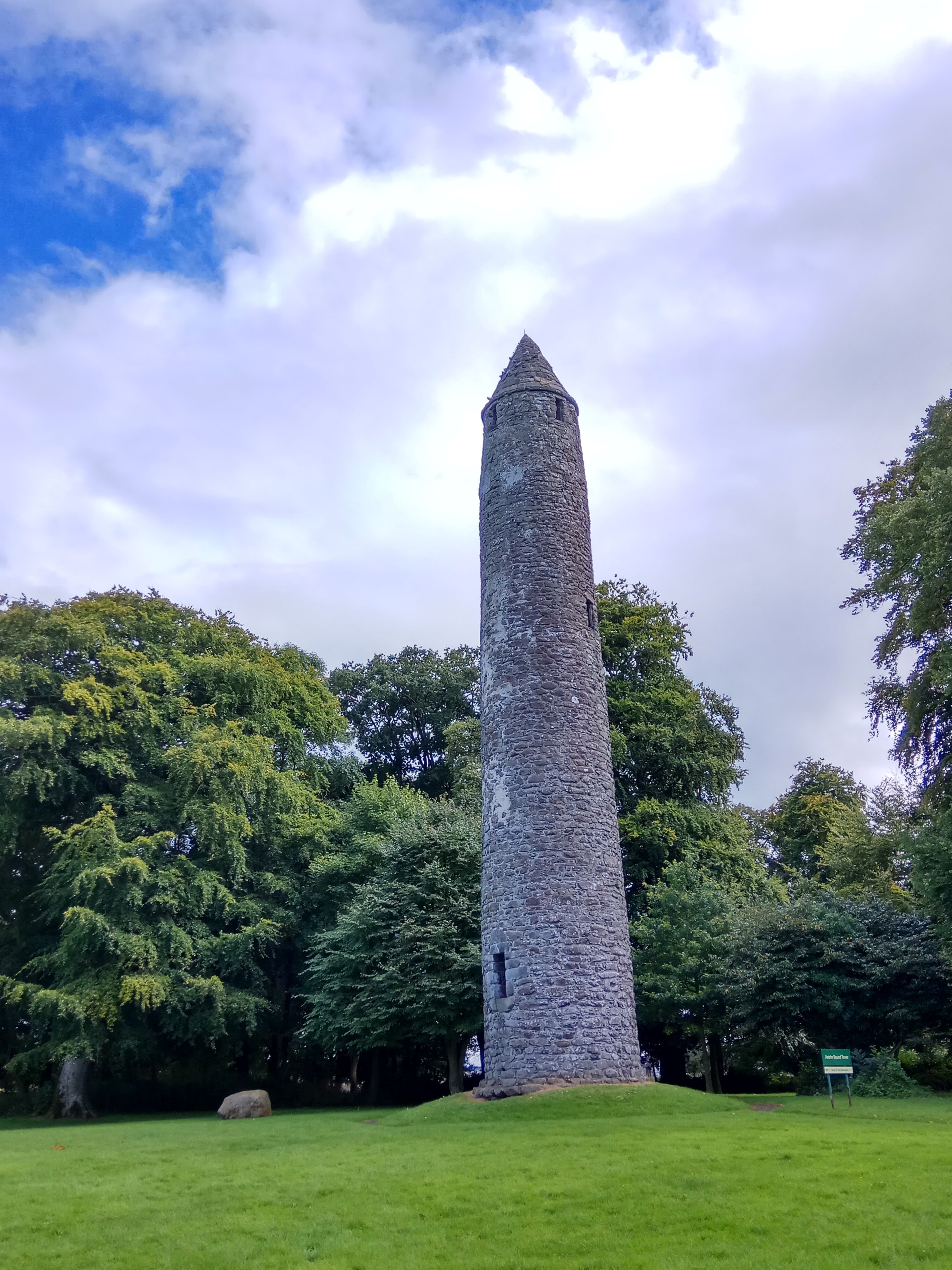 This picture shows the door on the left hand side of the 28 metre high tower and not far away is a mysterious stone with two bowl shaped depressions. This is called the witches stone according to local legend. According to tradition the local witch was not happy about the tower being built and she jumped from the top of it leaving depressions when her elbow and her knee hit the rock. These stones are not uncommon at religious sites and are know as 'Bullauns'.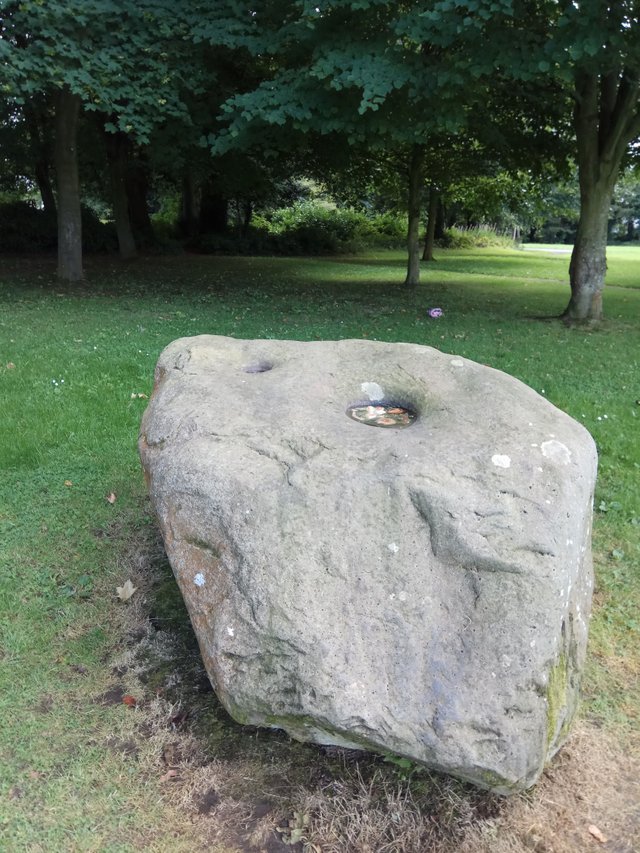 Bullaun stones were once thought to be fonts for baptising the local pagans, but the latest theory is that they were used as a mortar for grinding grain or herbs.
Historically the monastery was linked to the Abbey at Bangor in Co. Down and in fact after a Viking raid on Bangor the remains of Bangor's founder St. Comgall were moved to Antrim for safe keeping.
The monastery was destroyed once in 1018 and finally burned to the ground in 1147.