Night falls. Office workers trudge through the sleety drizzle to catch their buses and trains. Traffic is heavy on Great Victoria Street, snarled and honking at the pedestrian crossings. But there's no need for us to rush. Let's step into the next bar on our pub crawl...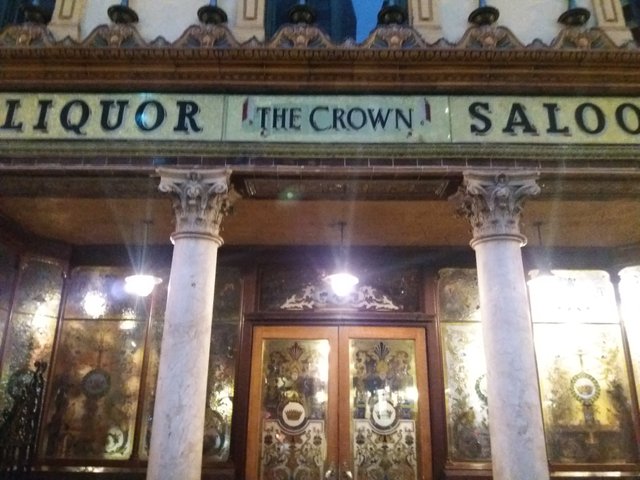 The Crown Bar is a mid-Victorian gem, ornately decorated from floor to ceiling, restored and looked after by the conservation organisation the National Trust. From across the street it's not much to look at - a drab yellowish facade, listing slightly away from its ugly neighbour.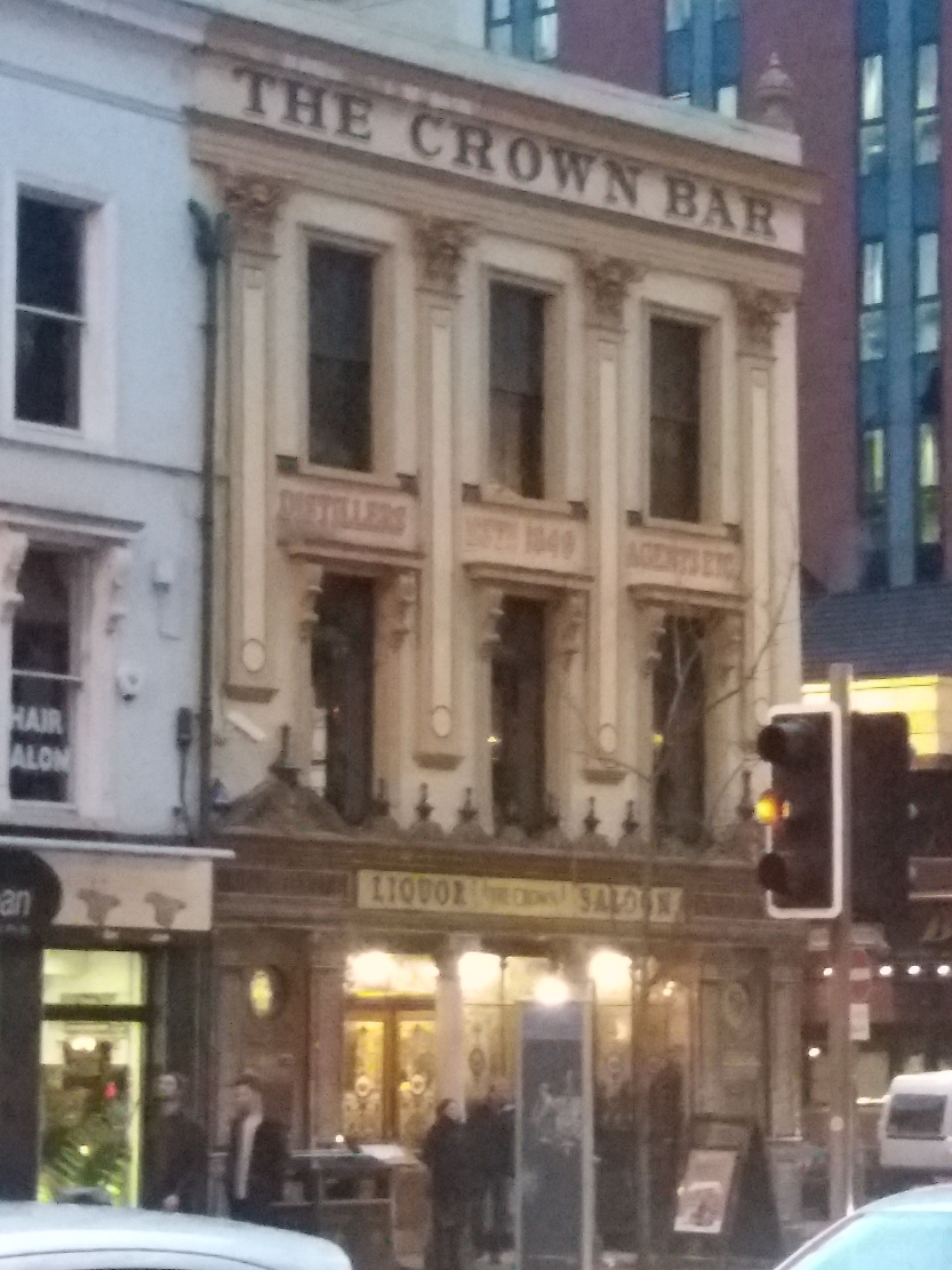 But once in its portico, the exuberance of its glass-, metal and tilework is startling.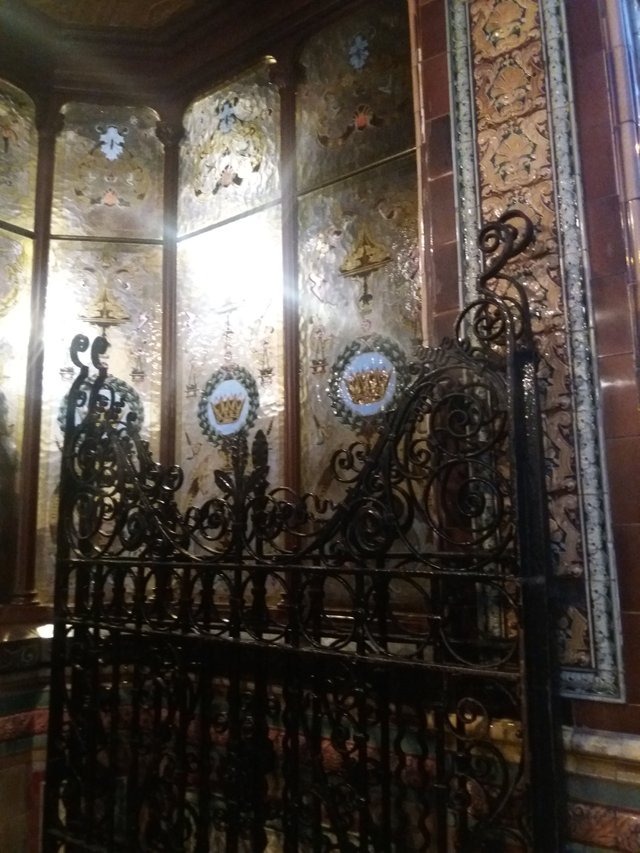 Indoors, light glints off polished wood and tilework. The ceiling is pressed zinc, a pattern moulded into the metal. When I drank here first, the decoration was barely visible under a thick layer of tar from cigarette smoke. The floor is mosaic, and the glasswork of the booths ('snugs') continues the patterning of the windows.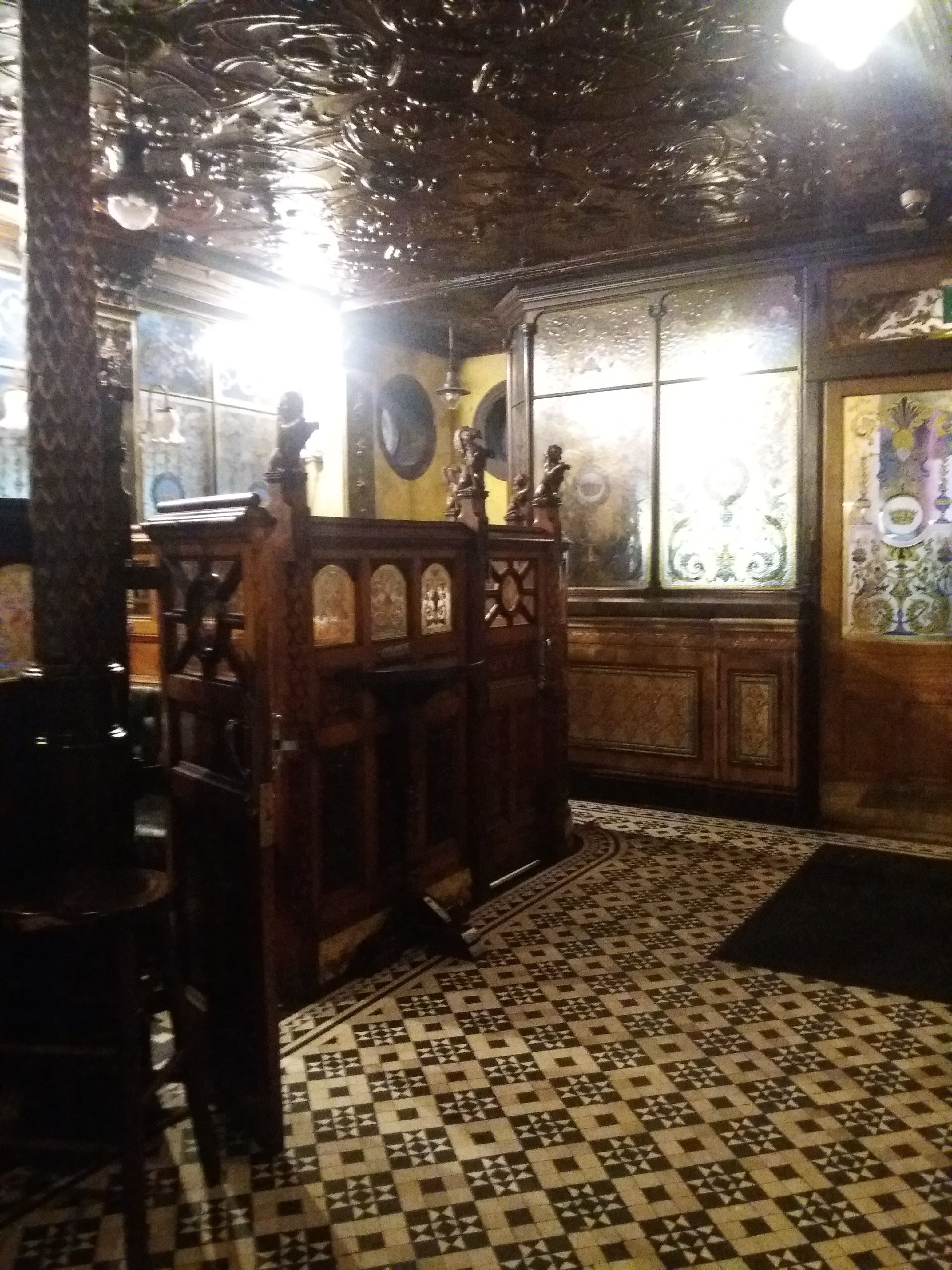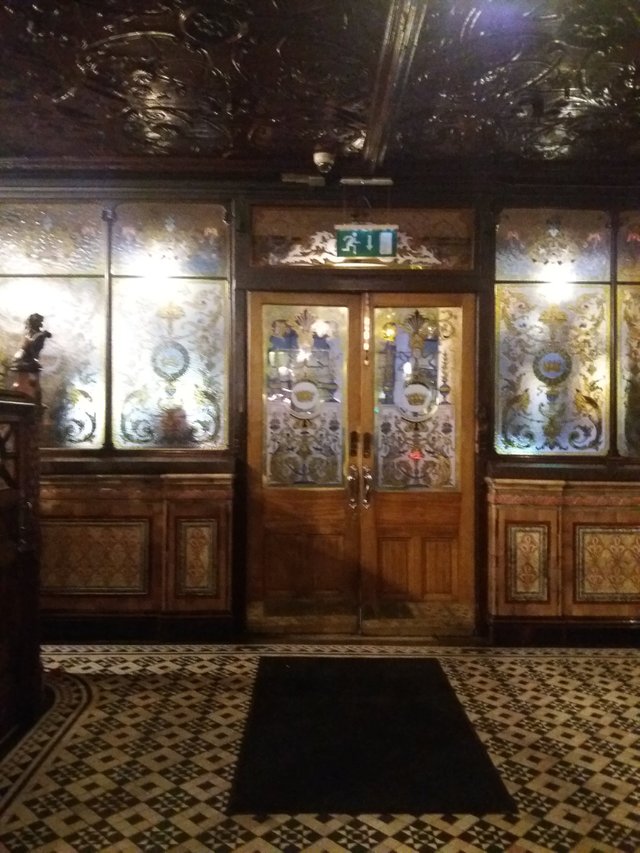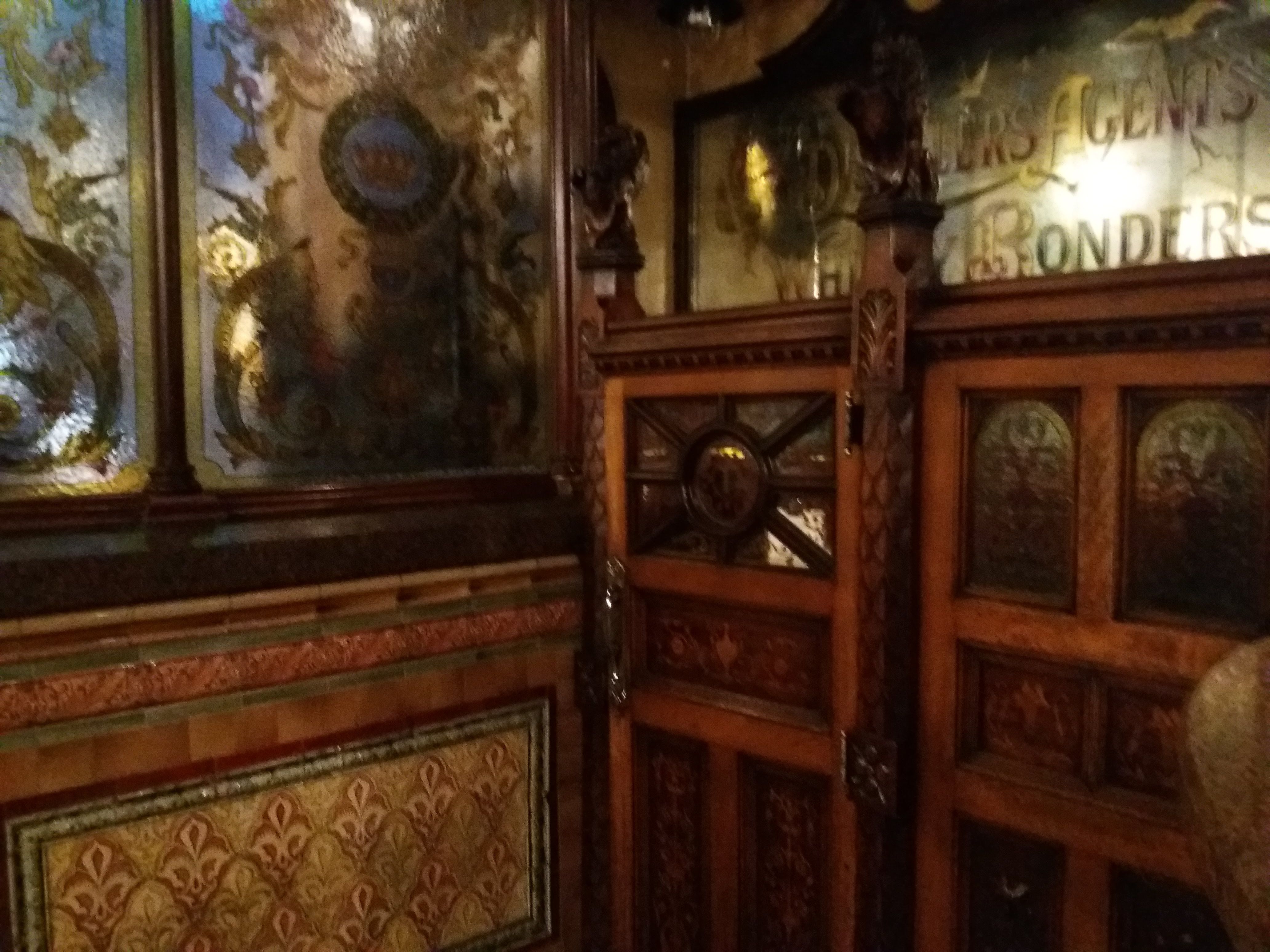 The craftsmen who built and decorated the Crown were Italian masters brought to help build new Catholic churches and cathedrals in the city. And the bar itself is like an altar to the great god beer.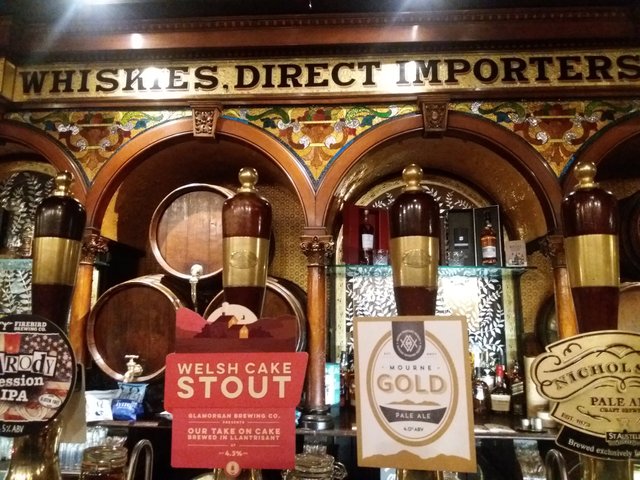 We almost have the place to ourselves - just a couple of guys a little the worse for wear, and a minor television celebrity holding forth to the barman. It would be a shame to go anywhere else, for a while at least. Your round, I think?!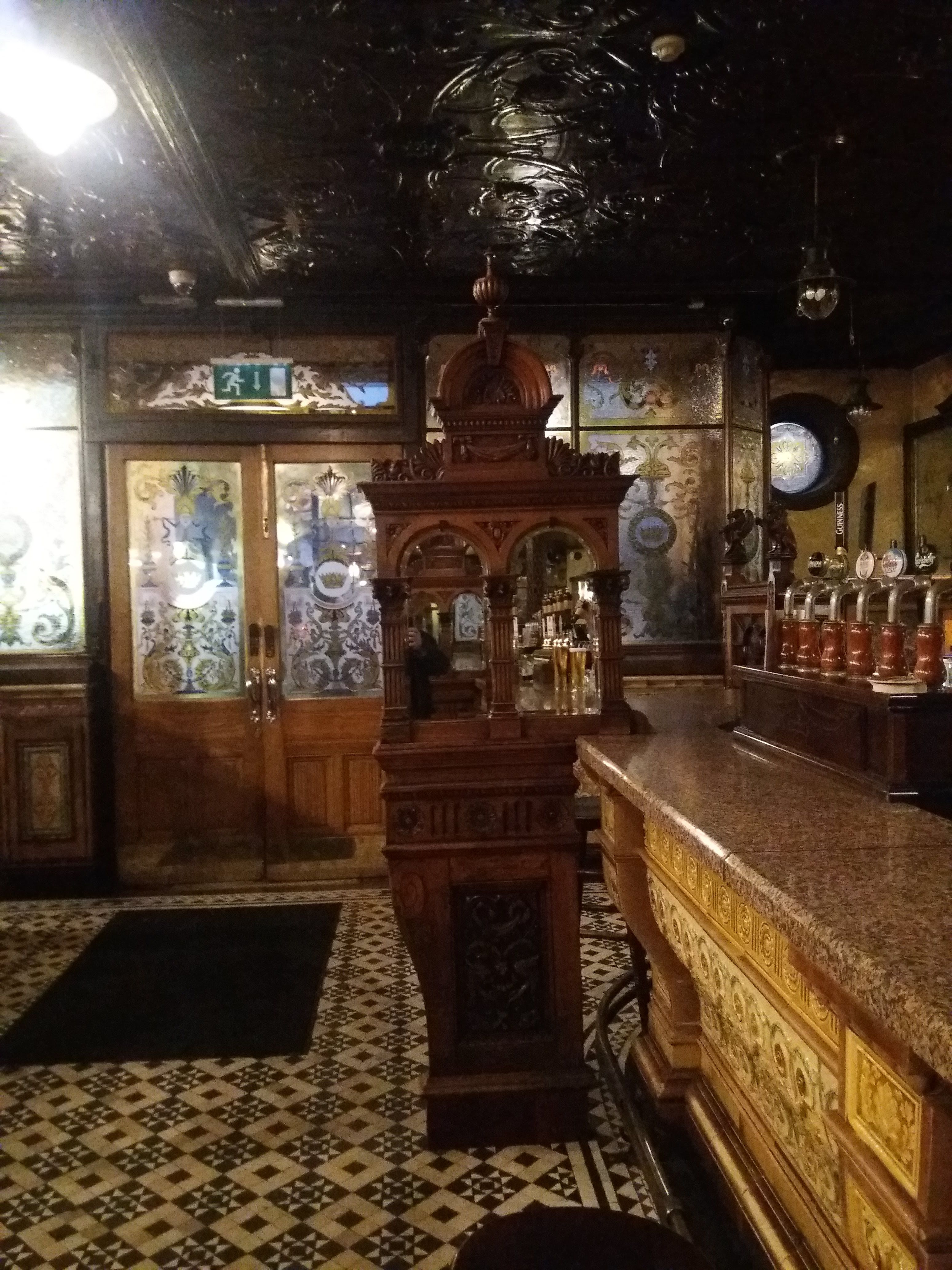 You can check out the National Trust's work on the pub here, and learn a little more about the pub's history at its Wikipedia entry.
And if you're in the vicinity, have a look at menus and more at the website of the pub's operators, Nicholson's.