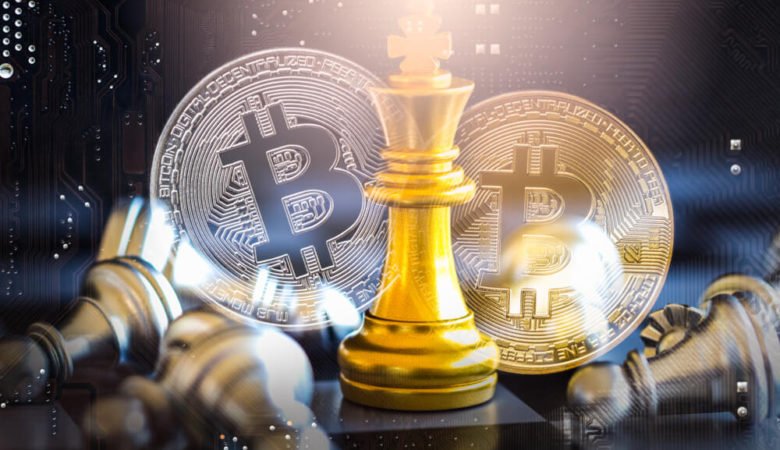 Bitcoin wins
I started this experiment
a year ago
, and I still do not believe we are already at the end. The portfolio
has not changed in value
. I put 12 000 dollars in the test and I have 12 000 now.

But the truth is, I've put in 3 BTCs that were worth 12 000 USD. Today, 3 BTCs would be 19 000 USD. If I had the entire investment in Bitcoins, I would be much better off.
Overall development during the year
Right from the start of the whole project, I moved most of the coins to Trezor and Ledger to keep them safe and to avoid unnecessary risk by having them on exchanges. Eventually, I bought a new notebook where I installed the wallets of most of the remaining coins. At the end of the first month, several currencies did 100% profit, including Monero, Verge or PivX.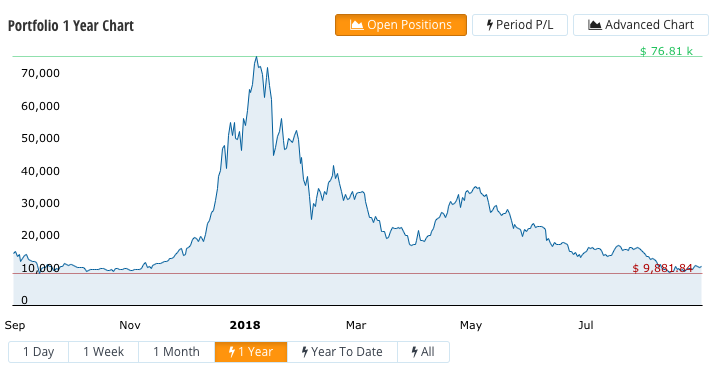 But the biggest boom happened at the end of the year, when the whole portfolio reached the highest value of 76 000 USD. So in that time it was an appreciation of about 600%. But since then, the only way was down and it went to the current 12 000 USD, which is the same value as the initial investment.
During the year, several exchanges ceased to exist, and many coins are dead now. Below you may see that, for example, Bitconnect, MCAP or Stox are brutally in the red numbers and they almost completely lost their value.

Fortunately, the portfolio also contains coins which made a great profit. It is Stellar, Binance or Verge where the evaluation reached hundreds of percent.

Lesson learned
As I wrote in the first article
, I invested 10 hours of pure time to purchase the coins and then some time to install all the wallets and write the articles.
I started studying more. I read the interesting book Cryptoassets and thanks to it I realized that although this was an interesting experiment for me, I will invest only in a few carefully selected coins in the future. My classics are Bitcoin, Litecoin and Monero. I have also invested in the currency Horizen (formerly ZenCash), which gives me a "passive" income.
What will I do next with the portfolio?
I have several options what to do with the portfolio. I can keep it and wait for bigger appreciation. But it may happen that in half a year I will have less than what I have put in it. Or I can sell a part of it. But the question is what to sell? I can also convert the entire investment into Bitcoin. Or, I can sell my whole portfolio and invest money, for example, into masternodes which have my full attention now. I have not decided yet. What would you do?
---

The portfolio: https://www.cryptocompare.com/portfolio-public/?id=95918
Česky: https://btctip.cz/uspeje-portfolio-z-top-100-kryptomen-vyhodnoceni-pokusu/