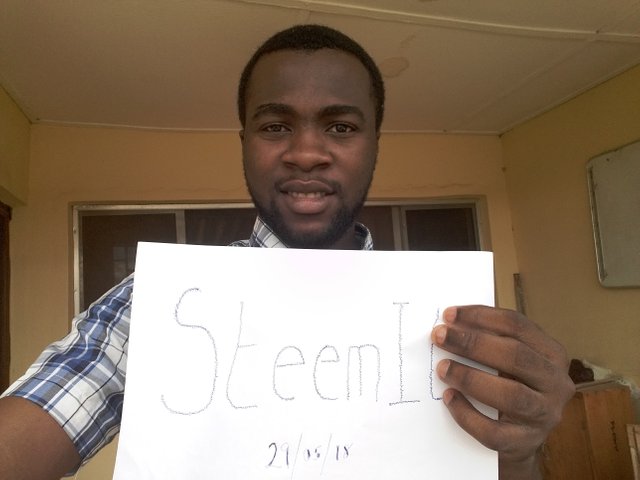 Hello!
I am a Nigerian university graduate of Environmental Technology and a lover of the pen. I was introduced to Steemit by the ever incredible @kingabesh.
I have only spent a few days on here since my account got verified, going through latest and trending posts and seeing the wonderful works people have be putting on here and I am just in awe of the steemit community. If anything, I regret not finding out early enough about the beauty that is - steemit. But then, I'm here now and that is all that matters.
I love to write about almost anything and everything. I would however be spending more of my time here in the @steemstem community as I seek to leverage on the knowledge of my academic field to promote environmental science awareness and sustainable development. I believe this will enable me give others a sense of responsibility regarding the environment we live in and also help me learn more from the views of others.
Apart from writing, the other things are enjoy doing include; writing, writing and writing. Haha! I enjoy acting, though it's something I have not really taken serious and I also love Soccer and everything it represents. Table tennis, good music and good friends are the other things that have won my heart in recent times. I am also a Christian, full time.
I am here to teach, learn, unlearn, relearn and have fun while doing so. I'm really optimistic about the steemit experience and I am here for the full ride!
Meanwhile, Anticipate my next post – We would soon start eating plastics!