MOVED FROM LONDON TO NYC RIGHT AFTER GRADUATING - Vince's Life #1
Hey guys!

My name's Vincent, I'm 22-years old and it has just been over a month since I moved from London, UK to New York… I feel I need to provide a bit of context.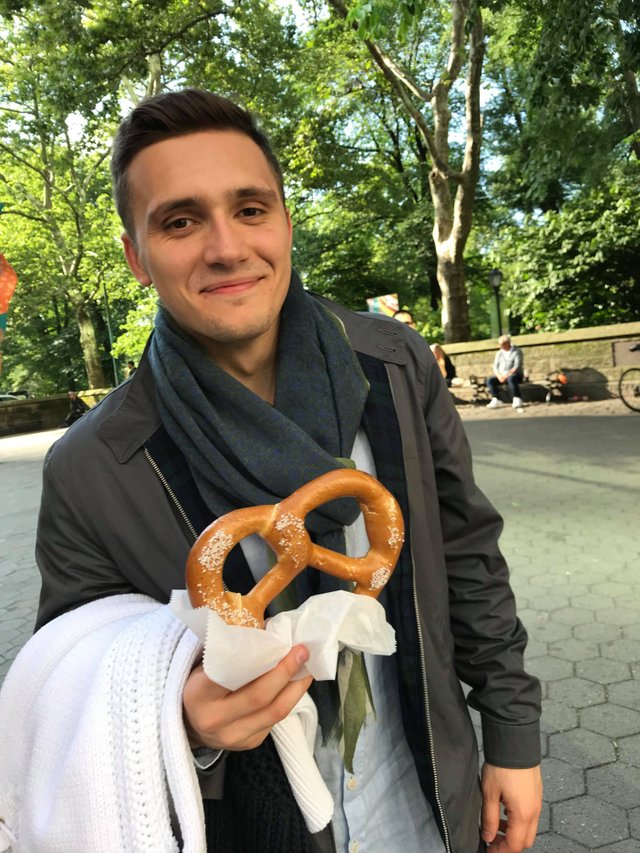 What do I do?

I just graduated with a Master's from the London School of Economics, in Management Information Systems. For a few years now, I have been very passionate about the integration of a computed sociality and blockchain technology, with Steem being at the forefront of it (I will get into this a bit later 😊 ). In following my interests, I dedicated my Master's thesis to furthering my understanding of user involvement on the Steem blockchain/Steemit platform, uncovering the shifts compared to traditional social media models.
Why is this profile so old?

Funny story – I made this account a few years back, right before starting to write up my Bachelor's dissertation. The topic revolved around exploring the interrelationship between (millennial) user behavior and social media capitalism (both digital labour and surveillance capitalism), evaluating the use of blockchain-based principles as a potential alternative/solution. I was aiming to take a different approach to my data collection for it. I was thinking of using Steemit to both document my progress, get feedback from you and actually take your input and essentially crowdsource the dissertation (in terms of opinion gathering etc). This however fell through due to the stringent regulations and timeframes at the time. You can still read the first post I made (I'll keep it up haha).
The Future – Why NYC?

After four years in London, all related to my university/academic years, I realized I needed a change of environment and pace – a fresh new start. Having interned in NYC the Summer before, I knew that it was the right place for me. As major of a blockchain hub that London was, so is NYC. Now, I just started working at a market analytics firm, however I continue to explore the blockchain space, learn more, connect with like-minded people and that is exactly why I am here. I want to continue learning and attempting to further already existing algorithms, but it all takes patience, humility and hard work.
I want to learn, share and experience this journey with you. End goal? I am not quite sure yet, but I will make sure it is an exciting road ahead.
What do you want to see?

With everything being so new, I would love this to be as much about is as it is about what you all would like to see.
My student experience: How it was like studying in LSE/UK in general, tips throughout the process etc.
My background: My love for soccer, the sports I play, a bit more about my life (I have lived in a few countries before ending up in London!).
My journey: Weekly (or even more regular) updates on what I am up to in NYC, how the transition is like from student to working life.
The future: Constant discussions/debates on potential areas for blockchain development, with a focus on the social space.
ANYTHING!!! :D

Thanks guys – I can't wait to get to know you all better and share this journey with you!

Vince
P.S. If anyone is in NYC – definitely drop a comment and let's link up! Always eager to meet new people!