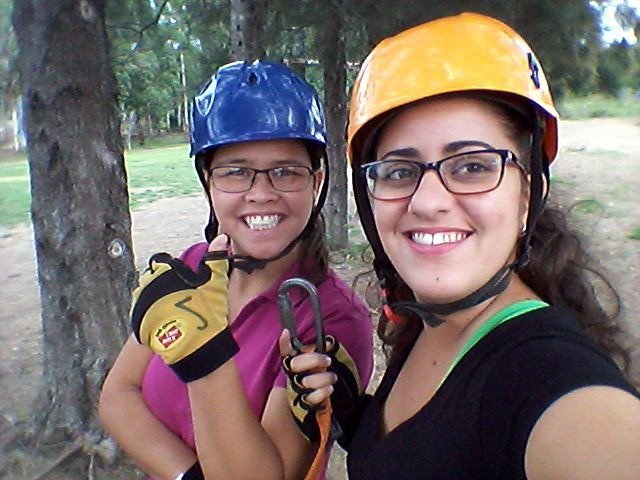 We are Gaby & Susan, young adults that love doing sports and maintaining active everyday. When we got to Montevideo in 2015 our previous hometown didn´t allow us to be as active as our spirits are. We were starting from zero in this new city that seemed so nice when we came to visit a year before 2014 as tourists. We specially liked the lifestyle, a mix between city but really calmed and nice. We loved walking its streets till late at night and felt curious about having bike rides.
This photo was taken in Costaventura a theme park very near to Montevideo, an adventure day we had to break the routine.
2 weeks after getting to Montevideo we saw so many bicycles that we told ourselves, well how about if we give it a try? We dared to buy one and the other one we borrowed from a friend, we repaired it and made it good to ride. It seemed as a great plan since we hadn´t found full time jobs yet, we didn´t want to run short on money and were cautious with our expenses. So our perfect plan by then seemed to be looking for stable jobs saving money from bus tickets and getting to know the city by bike.
We thought it would be easier, bike ride number 1 proved us wrong. 5 blocks away from home we were exhausted and wondering how we would get back, one of Gaby´s brakes got loose and interfered with the wheel so the effort was double to pedal, we were in a busy street and couldn´t just turn around so we ended up like 3 km further ahead.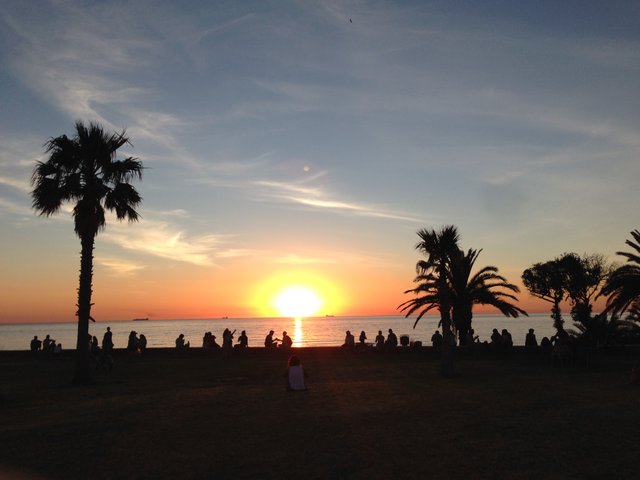 This is a photo of sunset near home. You can see how people gather around the coast line to chat, drink some mates, and watch this amazing view.
3 years later we use our bicycles as our daily transportation vehicle to go to work and every other activity that involves transportation, we know how to repair just about everything, we have changed bikes a couple times, we have better ones now and others have been stolen. We have met many persons who share our passion and others we have encouraged to buy bikes and give it a try just like we started. We have made new friends and made of bicycles our passion and lifestyle. We love this city its people and the way they live their city, you can really enjoy it, get to love it and even miss it when you´re out.
Now we have realized how growing into adults is so different for every person. We can see how so many people is absorbed by routine just waiting for their next vacations to take a time out, or maybe just sleeping the whole weekend. Doing something different is just a Friday or Saturday routine. So many people has told us that there is nothing left to do in Montevideo. We have lived here for three years and we discover new things to do all the time, weekends, weekdays, mornings, night life there is always something nice to do for everyone in this city. So we have decided to share this info with others to make them break with the routine, jump out of their couch dare to do something different just when they want to not only when it is planned to be done and of course love bikes as we do and take advantage of this machine that can give you so much happiness.
Famous letters of Montevideo which you have to visit if you come :) if you come in February better you can enjoy the longest Carnaval in the world a whole month of carnaval activities to enjoy! Starts the last week of January.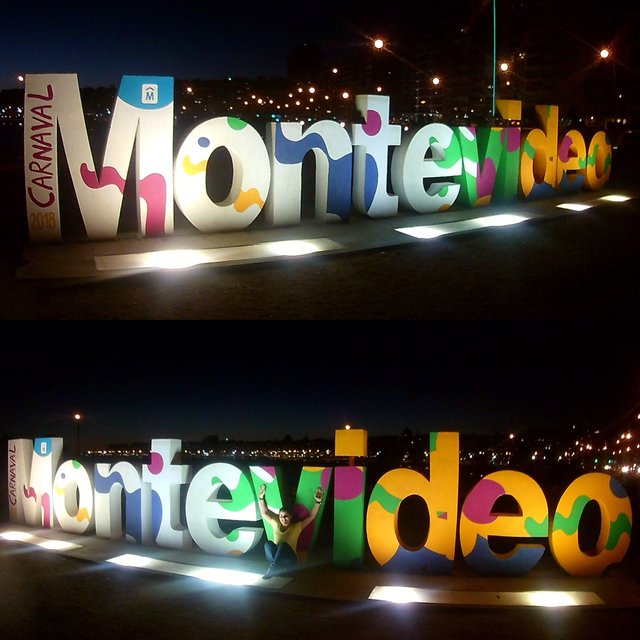 Follow us @vanenbicix2 check our pictures, see our tours around the city. Check out various events going on in Montevideo, tips for repairing your bike and don´t doubt in sending us a message if you are coming we can gladly share a bike ride with you and give you some tips to make a touristic tour that we are sure you will enjoy.