Greetings Steemit! Here's my introductory post!!!
It's my first post here! Please enjoy a few pictures of my food with cat verification tax: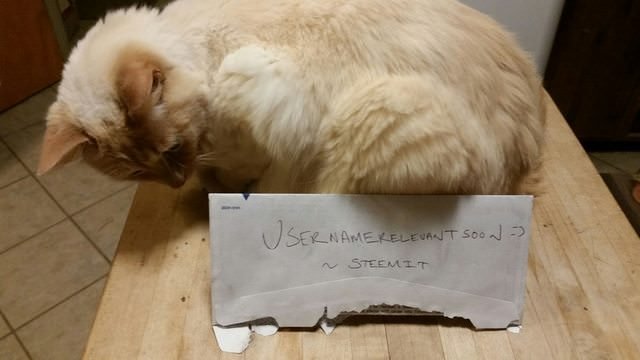 Clearly he is not amused...
I finally got my activation email not too long ago woot!!!
A little bit about myself: I've been following cryptocurrency for quite some time now and have decided to start doing more research so I can invest in different currencies. I decided that the Steemit platform would be a nice way to dip the big toe in the water and get familiar with the community. I originally discovered Steemit on Reddit via /r/CryptoCurrency/ while reading posts and articles. While I use Reddit here and there, I mostly stick to imgur under the same username.
My hobbies consist of art,cooking, and homebrewing. For artwork my primary focus is on fine art printmaking (essentially hand inked/ hand pulled prints form a printing press) My main focus is in lithography, but also enjoy intaglio and relief. On the side I also have been working with small metals, and hope to have some items I can share here soon.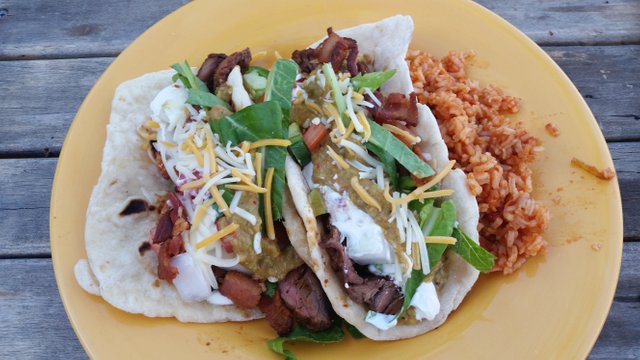 In my professional career I'm currently working towards my masters focusing on learning sciences. I'm really interested in the way people learn, share, and communicate ideas. My main areas of interest in this field are in instructional design and eLearning.
Overall, I became increasingly interested in steemit's platform in how it rewards content creation and its community. I've wanted to start a food blog on the side for quite some time now and figured this would be a good place to share some of my cooking / culinary experiments. I also want to put together some "how to" guides of what I've learned so far. While I was an experienced cook before I served in the military, it's taken me some time to adapt my knowledge for BBQ. I figured this would be a nice place to share some of my adventures along the way. I hope you all enjoy!