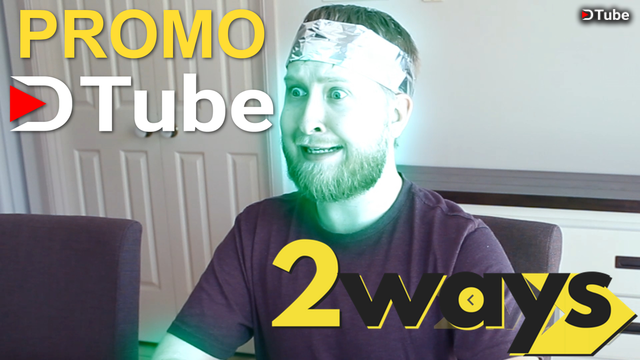 ---
Hi Dtube and Steemit!
We are 2ways.
Dtube is our first public introduction to the world, and we hope it will be one of our main communities we post.
We aim to make lighthearted entertainment that challenges how the average person sees the world.
We are Voluntaryists who want to help those who don't normally think about politics, question their Statist beliefs. We also want to provide entertainment to those who are Voluntaryists.
What to look out for from us...
Breakfast with Borko
This is a video series inspired by Graham Wright and Larken Rose. An alien, Borko, has landed on Earth and he has a lot of questions to try and understand earthlings strange behaviours, such as the entity known as the "State", why humans accept pieces of paper as items of value in exchange, and much more.
State Public Relations
Watch as the characters of the State PR team try and fight back against the liberty movement with their rap videos such as "who's gonna build the roads (when the state is gone)?" and "As a matter of fact, it's the social contract". If you're cringing, then we've done it right, as long as you're laughing as well.
Christian Political Philosophy
As Christians we want to try and help other Christians understand how the gospel leads to a Voluntaryist political worldview. We answer some of the bible's "tricky" passages such as Romans 13 'submit to governing authorities' and other passages such as "Render unto Caesar'
Compilations
We'll take some of the best videos that talk about Voluntaryism and compile them in an "easy to digest" format. These will be great to share with your friends who want an idea of what Voluntaryism is about, but don't have time to watch a 1 hour lecture.
We hope you enjoy the sneak peek at what's to come from 2ways. We are just getting started. When we release content we'll be accepting support from those who like what we are doing. Our goal is to do this at a full time capacity if the support is there.
If you could subscribe on youtube, that would also help us a lot thanks!
https://www.youtube.com/channel/UCHrGUDzUcK74mNTdaGF1rlQ
Look out for our first video soon!
-2ways
Music by Broken Elegance - https://soundcloud.com/brokenelegance/
---
▶️ DTube
▶️ IPFS