Hi everybody.

Actually it's a long time to come back steemit. My life has undergone very busy these days. I have not had time to relax and done what I love. My work, my studying and my part-time job took all of my time. So I was forced to stop all activities of steemit, it is really a pity.

I know that many people in the steemit Viet Nam community have used to hear about me, but now after a long time, I'm a new person and I think I should introduce myself a little bit.

My name is Quynh. I am 24 years old and live in Vietnam. I have worked in human resourse department in an information technology company. I started taking steemit from November 2017. It's a great time when I said to steemit.Thank to that I have more new friends and get a lot of help from everybody. Steemit not only help me make new friends and but also support greatly on the issue of money in my life.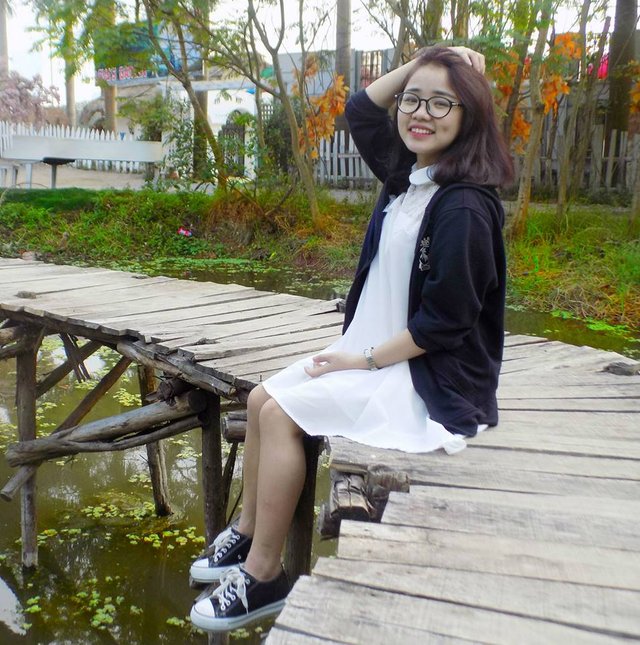 However I overlook steemit when things are getting better. I feel very sad, but you see, when my life became more balanced I think I should not give up and I had to return. All start from the number 0, but I believe everything will be fine again.
Hopefully one day, when I look back, I will smile because I was on the right road.
Steemit is a great social network community. In the past, there were stories I would like to share on steemit instead of using another social network, simply because there are not too many people know who I am, what you're doing, and they will not laugh out of that sadness.
Right now I feel satisfied with my life, maybe next time I will have a small family and job that I have to transfer to Vung Tau. It was a big decision for me but I think if I have faith, then all difficulties will be solved. Life is very colorful and I want to be green these days to live in peace and happiness.
Thanks everyone for reading my post, wish all good things will come to you