My Twitter - and why I believe Twitter and Steemit can co-exist
Interconnectedness of networks cannot be something bad, as different platforms fill different needs of expression(s) (desired to be expressed by one form or the other) differently, for the disctinctive ways that they inherently function.
So, with these examples platforms, Twitter in comparison with Steemit is inherently different (at the moment), not only because of how userposts are distributed, but also how and/or what the different communities wants to see/read/watch. So in the end it can be said that you go to twitter for a different experience than why you come to Steemit.
I personally like Twitter for how easy it is to just post a thought, article, video, news, etc and because of the people you follow and/or follow you, you get both interaction (with different groups) and information sharing between (different groups of) people. On Steemit, that part is still not (overtly) present on the platform (yet, I guess, this is still in beta). I like Steemit, for it's premise of being/becoming a better frontpage of the internet.
In any case, not only because I believe in the interconnectedness of things, but surely also because as a (semi-) active Steemian and a (semi) active Twitterer (and LinkedIn, but that needs to be another post on itself, longer story with that), those are the social platforms I'm (semi-) active on, where I'm thus saying, in essence, shit for/about the consultancy companies I've been running since 2011, my own personal thoughts and believes and Earthly things (that've come upon my path) that I feel that need to be said.
Shit because they are pieces of carbon that may or may not re-plenish your needs and may also repulse you seeing (reading) them, but one way or the other they do fulfill a natural cycle, where seeds do find enough nurishments to grow in and become beautiful plants all by their own.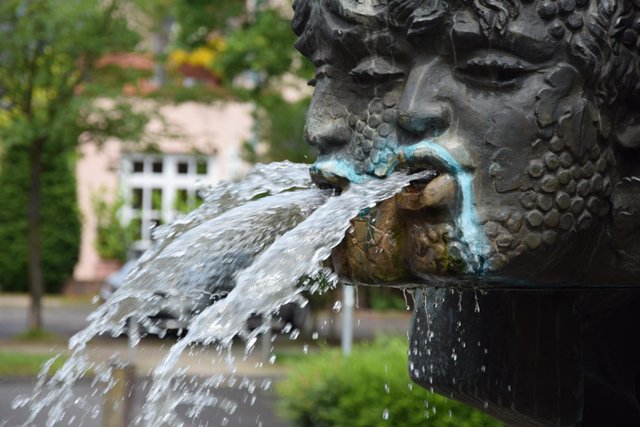 For the new companies I'm founding, I'll only be the one responsable for the messaging/communication but not the actual one creating/curating/attending the post(s), something that for the consultancy, in the short term I see not why that should change, other than if there's a willing (and qualified) consultant that wants to actively take the 5P-Management Principles and Philosophy-Formula into organizations, (seeking change and guidance based on some simple life truths that once you learn and internalize them, they will not let you go and they will also guide you to make (more) conscious desicions in life (and for/in your organization)), they could of course get the managerial duties of the consultancy to see how far they can take it.
I, for now, need to focus on the new venture, with having said that, if you think, you, in any ways can help a preseed startup, with/in time, knowledge, contacts and/or funding, please let's connect and see how/what/if we could be of some help to each other.
Soon I'll be able to post more details and maybe even explainer video's of the products and new tech-marketing service soon enough will launch, starting in the Netherlands, but maybe with your help also soon enough in your country/city.
If you'd like to see the (smaller) posts I make and post on Twitter, check https://www.twitter.com/tcpaconsultancy
Have a great day!
Alvin
P.S: I'm so proud with how the berries came this year from plants I only got last year (they were already grown plants). Anybody know what the names of those berries are in English? To tell you the truth, even for the Dutch names I'm not that certain what they're called, but I do know they're delicious! :)