Thanks to a great promotion by @cryptogamestrat that gave me an opportunity to build this account just by playing @steemmonsters, (more info here), the Steemit Black Belt program is born a little before its time.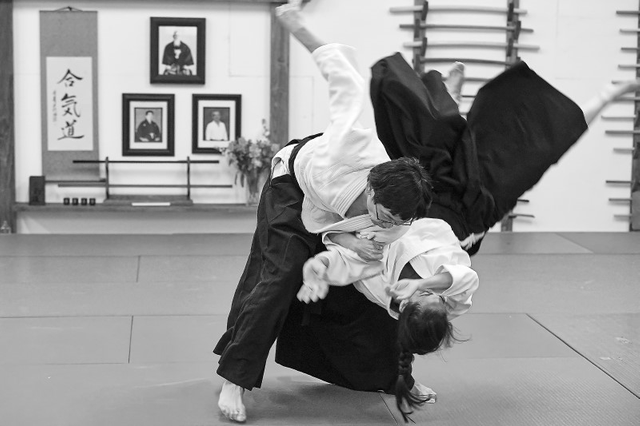 What is Steemit Black Belt?
Steemit Black Belt is a community initiative that helps you make the most of the Steem ecosystem by using gamification and mentorship similar to the way martial arts is taught in a dojo.
I believe that Steem, and the communities it supports, offers fertile ground to develop anything you want to grow. Chief among its benefits is the opportunity to grow and develop yourself. In this way, learning to use Steemit and Steem is similar to learning a martial art.
In its current form, Steemit and the rest of the Steem ecosystem also take quite a while to master, and in this way it is also quite similar to learning a martial art.


How Does it Work?
Steemit Black Belt is not yet active. If this idea interests you, please leave a comment below or follow this page. The following is an outline I wrote for the project. This outline was written shortly before HF20 and the recent discussion of transitioning Steem from steemit.com to the broader array of Steem-driven services, but it provides a basic flow to the skill-based ranking system to start the conversation. Your questions and feedback are welcome.
Participants go through levels to master using steemit to support their personal growth and goals
At each level, submit a post identifying a goal, lag indicators, and lead indicators
-- Maybe: at each level, discuss lead and lag indicators with a coach and adjust.
If you are not familiar with these terms, lag indicators are goals or benchmarks that you can not directly act upon (like number of followers, or total SP earned), while lead indicators are measurable actions you can take towards your goals (like number of posts per week).
Belt Levels:
Yellow belt = basics of posting, replying to comments, using vote power, dustsweeper
Orange belt = learn to power up, exchange sbd for steem, participate in steem bounties or community contests, follow and vote for 10 witnesses
Red belt = active engagement in a community, use discord, use at least one dapp, vote for 20 witnesses, activate an exchange account to enable buy/sell steem
Green belt = seek constructive feedback from a trusted community member, vote 30 witnesses, understand current flagging efforts and identify how/when you would use the flag, power up at least 100 SP
Blue belt = implement strategies gained from constructive feedback, identify under what conditions you would unvote a witness / change a witness vote, power up at least 200 SP
Purple belt = identify how your skills can be applied to improve both the steem ecosystem and your own life/ecosystem, power up at least 300 SP
Brown belt = power up at least 500 SP, implement your effort to improve your steem and real life ecosystem for at least 90 days, reflect on progress and results
Black belt = (sorry, haven't written this one yet).
This initiative will be the level up project of @wholeself-in, for @themesopotamians. Level up projects are completed when a member of the Mesopotamians community reaches the next tier, in my case Minnow. At this time, I have nearly enough Steem, between my main account and the exchange where I trade, to become a minnow, but I'd like to keep trading the swings in the market a bit longer. It's been a decent way to build my holding so far.
Over the next few weeks this account will be posting to build a bit of reputation and Steem Power. This is also an experiment to see first hand how Resource Credits affect a completely new account. Today, with approximately 2.5 Steem Power from the Steem Monsters promotion, a follow brought me from 100% resource credits to 96%. On the next update, I will report on the effects of today's post and upvotes.
---
View this post on Steeve, an AI-powered Steem interface