A steemit environment is established👉 Steemit-city family
Today, it is our choice to declare to the steemit communities about the presence of a moderately obscure Steemian Group — STEEMIT-CITY which has through its exercises for as far back as two months, made gigantic commitments to the development of steem(it) in the regions of enrollment and preparing of new individuals (newbies).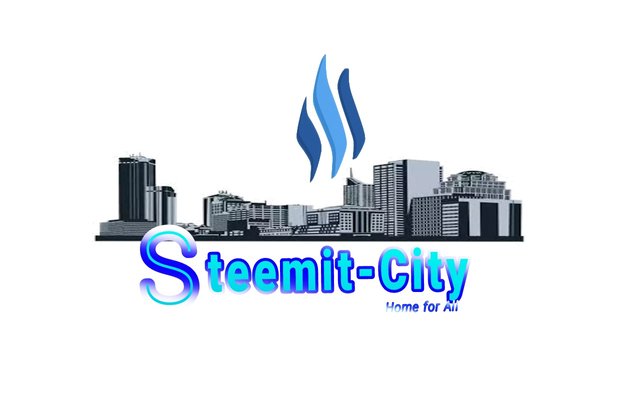 Steemit-city is a gathering of individuals with one motivation that is involves in growth of steemit communities. To accomplish this growth and development, we comprehend the need to advance steem(it) at all levels and to everyone. Furthermore, we have been doing this out of sight for as far back as two months. The gathering was first settled on WhatsApp stage, however now moved to Telegram, due to security reasons.
According to Francis Barcon- Information makes man a full man. 
We believe that nobody knows it all. A little information(data) engaged can likewise spare an existence. This is something steemit-city family can't overemphasize, our drive for data and information will be met and encouraged by our steemit plans and project.Youth joblessness is a central point in all the unifying states far and wide. A great deal of young people are meandering about looking for non-existing occupations. However, one thing that is deserving of note among Africans is their characteristic obstinacy to do well in any wander they create enthusiasm for. This is the region Steemit-city plan would be useful. Our objective is to join the same number of adolescents on the planet as we can reach and furnishing them with legitimate direction and also connecting them with other noticeable steemit based mentorship extends, all to guarantee they create over the top enthusiasm for steem blockchain.
Our worth now.
Steemit-city has developed to around 73 dynamic members(as found in the whatsaap screen captured). We are exceptionally dynamic on Steemit as a gathering with one reason for supporting each other in the world and Nigeria community.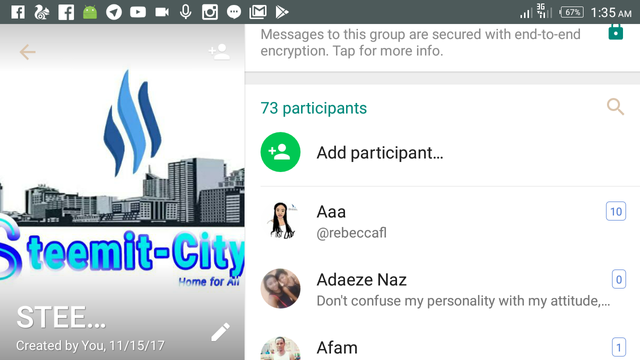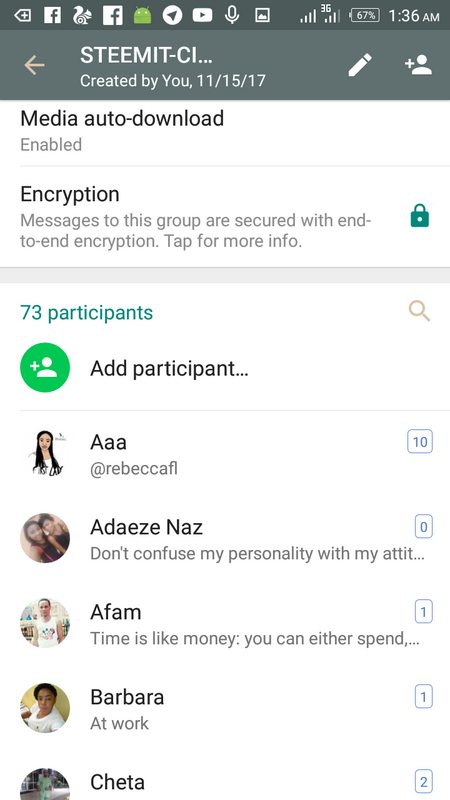 We are more active in supportive of one another and having profound interest in each other's program. Our aim can't be achieve without having the support of the wider steemit communities.
Steemit-city objectives/motive
Our choice to transform into a composed plan with an official record is to empower us report our advance consistently and also back the different forceful advancement crusades we will soon be setting out upon.
Newbie recruitment: dynamic join of new individuals and giving them fundamental preparing and additionally connecting the newcomers to commendable world wide based mentorship ventures. Our novice(newbies) enlistment online class will be held at regular intervals and the usernames of new recruits will be accounted for in like manner every once in a while.
Project/contest: @Steemit-city must go a long way of setting out an aim for pursue of a particular goal in steemit weekly and the wide steemians and member's contest must be the order of the day, so to promote her members and steemians as a whole.
Curative body: This group is always made to stand for members success, so therefore, its steem power is certainly achieve most for the promotion of her members post. 
Motivational post: @steemit-city Motivational post should be always expected, in order to awaken her member's failure heart on steemit and create them perseverance mindset.
Our relationship with other existing Steemit Teams
We are humble and happy to existing these steemit projects. @surpassinggoogle(untalented adjustment contest), @genesisproject, @stach, @steemgigs, @steem-up Aba, @redfishpillar, @familyproject, @onequality, @steem-lagos etc.
Call for sponsorship
Base on the great aim of goal to be achieve and the task  supporting members already recruited which is huge. We will need sponsorship by way of upvoting our articles, SP delegation and resteeming our posts in order to achieve our expected goal.
Thanks for reading
Steemit-city Team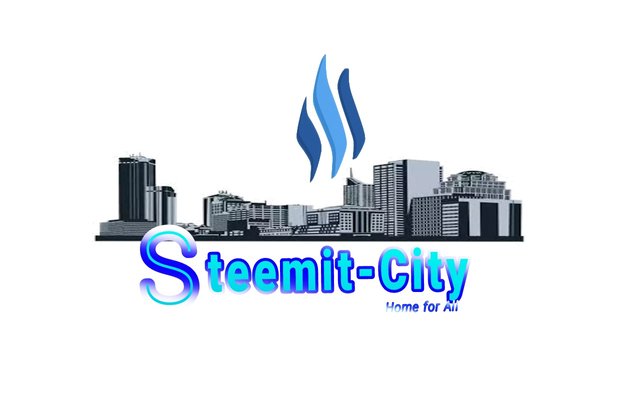 courtesy of @chrisdsteemsport