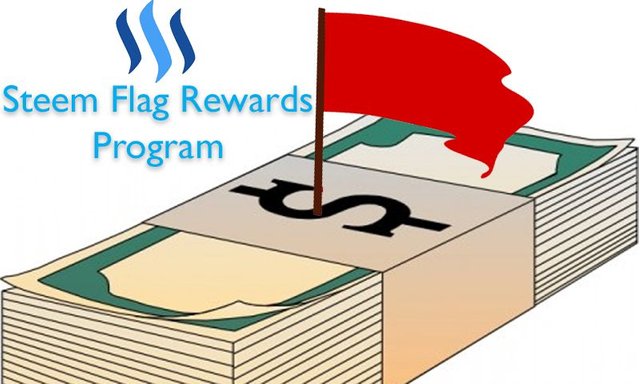 Good Evening Steem Flag Force!
This is a quick introductory post about this project. It is simply setting up a mechanism to reward those using their voting power to police the blockchain from abuse in light of the rise of this phenomenon known as reward pool rape.
Flagging or downvoting is an essential tool used by the community to return funds from an overvalued post, for instance, back into the reward pool so that a deserving author may receive it. It is power with great potential for good but often goes unappreciated as do those who employ it properly. We hope to change this trend.
There had been a few concerns about such an incentivization program being used for the wrong reasons such as ideological disagreement. To mitigate this potential, there will be a randomly selected juror panel to perform the initial screening before a good flag post is published to ensure if meets the criteria. Typically, if the flag can reasonable fall into the common reasons (see below) for flagging, then the post should pass this process.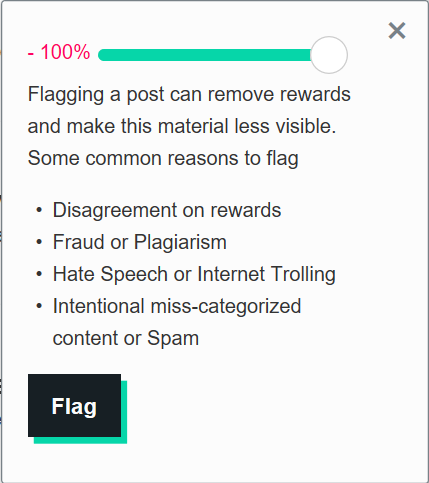 The intent is for the jurors to be representative of various Steem Power demographics so that judgement is balanced. With that being said, I have defined the test function to identify jurors.
def get_juror(follow):
    found = False
    while (found == False):
        i = random.randint(1,len(follow))
        acct = Account(follow[i])
        lastvote=acct['last_vote_time']
        rep=acct.rep
        dt = datetime.datetime.strptime(lastvote, "%Y-%m-%dT%H:%M:%S")
        dif = now-dt
        if rep > 17 and dif.days < 3:
            print(follow[i]+" is a qualified juror!")
            found = True
    return follow[i]

The current criteria calls for the Steem account to have a greater reputation than 17 and has voted in the last 3 days (to ascertain whether the account is actively used.)
So far, we have a script that queries 100 posts on the block chain at a time, identifies posts with downvotes, queries their vote metadata, and saves to a CSV for later review/analysis.
The plan at the time is to target posts sorted by "Hot", submit the posts to the jurors for screening, and hopefully identity at least 1 to be used as a pilot post of this project.
@akkayaemre06 (less than 10 SP), @steemseph (500-900SP), and @holihop (> 1000 SP)
Your names have been selected to be our esteemed jurors for the pilot. We hope that you will be willing to participate. If others would like to be part of the pool of jurors and contribute to this project, follow this account.
If you have any questions, feel free to contact me (@anthonyadavisii) on Steemit.chat or Discord.
It is my sincere hope that this will be successful in helping to promote better content on this platform and help curb the widespread abuse because I know that most of us have grown weary of. If you are aware of a post that you believe was a good flag, feel free to send it in a memo to be reviewed. Thank you
Oh, and I almost forgot the most important part. The rewards!
The way this will work is all posts will be 50/50 STEEM/SBD (We would opt for 100% SBD if that were an option to make things more simple). After a good flag is identified, a post will be created to support said flagging action. Upon payout, the rshares of that post will be re-evaluated and adjust for any changes.
Once those downvote rshare values are finalized, the rewards of the post will be distributed in proportion to the downvote rshares. As for the remaining 50% SP, that is yet to be determined. Perhaps, it can be used for a curation initiative or to upvote our good flaggers posts but nothing set in stone yet.
Appreciate all that had supported the original post below.
https://steemit.com/steem/@anthonyadavisii/proposal-steem-flag-rewards-program
A special thanks go out to Mr @timcliff for funding this account and considering this projects potential.