Introducing STEEMDETECTIVE, the detective of Steem blockchain.
Hello Steemians!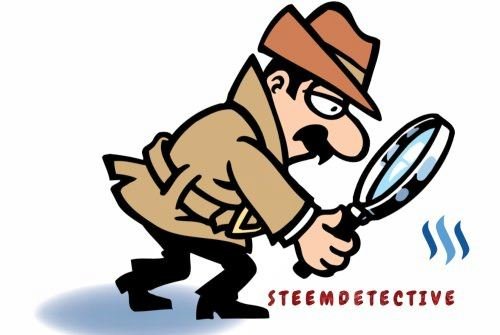 The STEEMDETECTIVE arrived and ready to discover strange transactions on Steem blockchain.
I just recently got back from the third Steemfest, and I have wonderful time there. I realized that many great aplications are build for top of the Steem blockchain, and I decided to write my own one.
I will write a website, where you will get as much information of your steemit acount as much as I can create of it.
There will be a site where you just write an acount name, the application will download all the transaction that the account has and make many interactive chart of it. The whole process is might take 1-2 minutes, depending on your activity on steemit.
There are accounts which have to much transaction that I can not handle in real time, for example @blocktrades has almost 2 million transactions, which is more than 3.8 Gb of row data. To download it it takes 10 minutes.
This are the topics that Steemdetective site will cover:
Activity charts, how many transactions did the account made over the time.
How much money did the account transferred cashed out, and invested on Steemit. There will be also a proximate USD value of the transaction, based on the historical prices. User will be able to see and download all the transactions made on Steemit.
Who is your biggest supporter with vote, and comment.
Your follower and following network, visualized in network graph.
Delegations of the account, even the past delegations.
I also will focus to discover and analyze the @steemmonster transactions, because I am a bit skeptical of the project and I think the initial sale of the card was a bit strange and not very well communicated.
I am also curios of your opinion, which accounts should we analyze in deeper.
I hope we will have grate journey on Steemit, and find out some strange things, hidden on Steem blockchain.
If you agree that STEEMDETECTIVE should work hard, do not forget to support our voice.