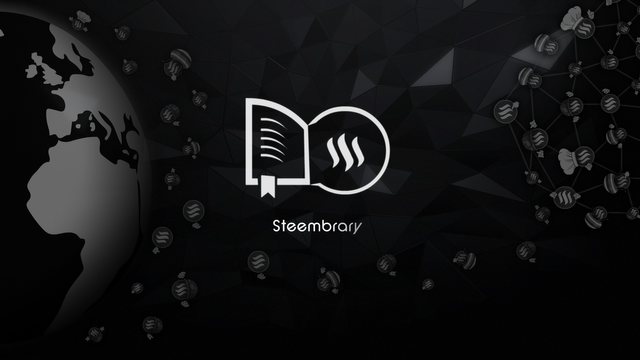 What is Steembrary?
Steembrary is a library meant for storing data. files of the creators ( https://www.animationiko.com/steembrary ) and is avaible for everyone. Each user will present himself with a profile as you see on the picture below. That includes social media links, his work and what is the purpose of it. The creator's work will be divided in two. The first group is FREE and the other is PREMIUM. Each and every one of the creators will have his own criteria which you will need to fulfill to obtain the password to his PREMIUM files. The criteria will be various donations, number of followers, upvotes etc. Every file will be related to Steemit (thumbnails, stickers, emojis, music, intro videos, animations, GIFs).
I am currently the only CREATOR at Steembrary, because I want to give an example of how things will look like and how this actually works. If you like the system, support it, I will make sure that this will be a nice friendly community, where everybody has a voice. I'm presenting my creator profile below so you can see an example of how things actually look like.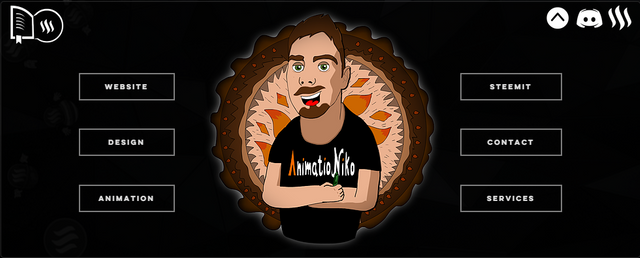 I've already created over 200 stickers, which can be used for your needs. The idea is simple. You click on one of the files and you download it with just one click. After you get it, you own it and can do whatever you like with it, even customization in windows paint program, which i presented in animation. Every file is in png. transparent so the use is simplified. I also created some sticker thumbnails and are ready to put to use.
Now, I'm working on some new sticker EMOJIs and a spartan sticker which will be FREE, so anyone can use it.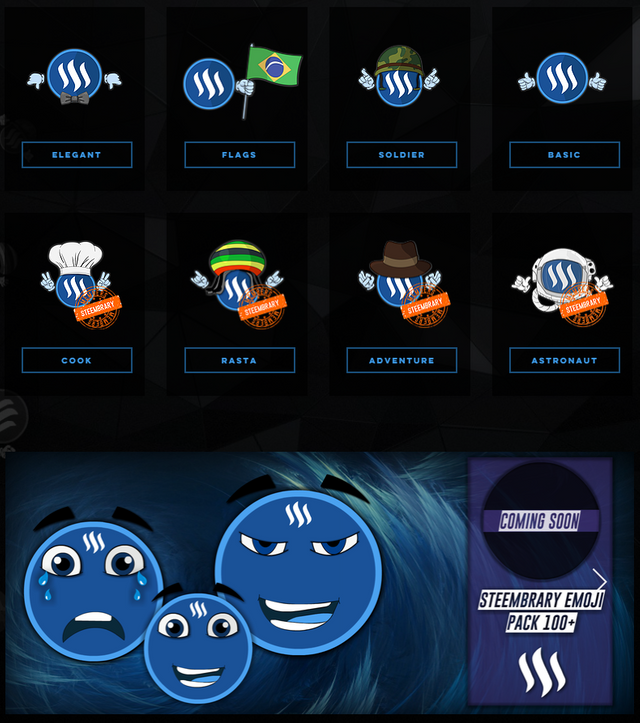 How to become a MEMBER at Steembrary?
Becoming a member is simple. The criteria for membership has two steps :
Step 1: Follow Steembrary on Steemit, which will give you news update
Step 2: Donate an amount of your choosing to Steembrary or if you don't want to donate just ask me for password on discord. (discord is down below)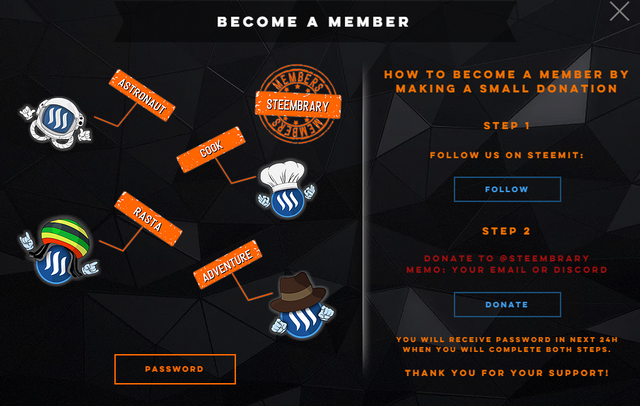 And VIOLAAA! The password will granted in the next 24 hours! With it you can access every sticker files available created under AnimatioNiko.
After donating, don't forget to put your email or Discord username in MEMO so I can send you the password.
Let me just say, that currently Steembrary resides on AnimatioNiko website, because I can't afford another premium account so that I could make a standalone site. So every donation is welcome and much appreciated.
How to become a CREATOR at Steembrary?
If you want to become a creator, contact me on discord: animationiko#1539 or gmail: [email protected]
You introduce yourself with :
Your work and services
Why would your product be a good one for Steembrary
I will review your offers, make a selection and we are ready to cooperate.
If you are chosen, the next step is sending me your files. I will create your own creator page and you also get a custom avatar of your choosing. After you send all your files,websites and links, they will be accessible to everyone. You will get to pick your criteria and more.
More information on : [email protected]
I made this creator system, so we would prevent unwanted spams that have no connection to steemit.
Steembrary was created so that creators can promote their work and become recognized all over the world. The visitors of the page will have everything they need in one place instead of randomly surfing the internet in hopes of finding what they wish for Steemit.
The site is ALREADY ONLINE! So you can check and use the files.
I also want to point out that at the moment, the best way of checking it, is by use of your computer. The mobile version has some minor flaws, but I am working on it.
I hope you like the idea and I appreciate every share I get! With your help, we can turn Steambrary into one of the biggest libraries on files ever. This will be the end of hopelessly wandering the internet. All we need is a library accessible with one click!
Steembrary for everybody! Don't forget to resteem, upvote!
See you soon and have a nice day!
WEBSITE: https://www.animationiko.com/steembrary