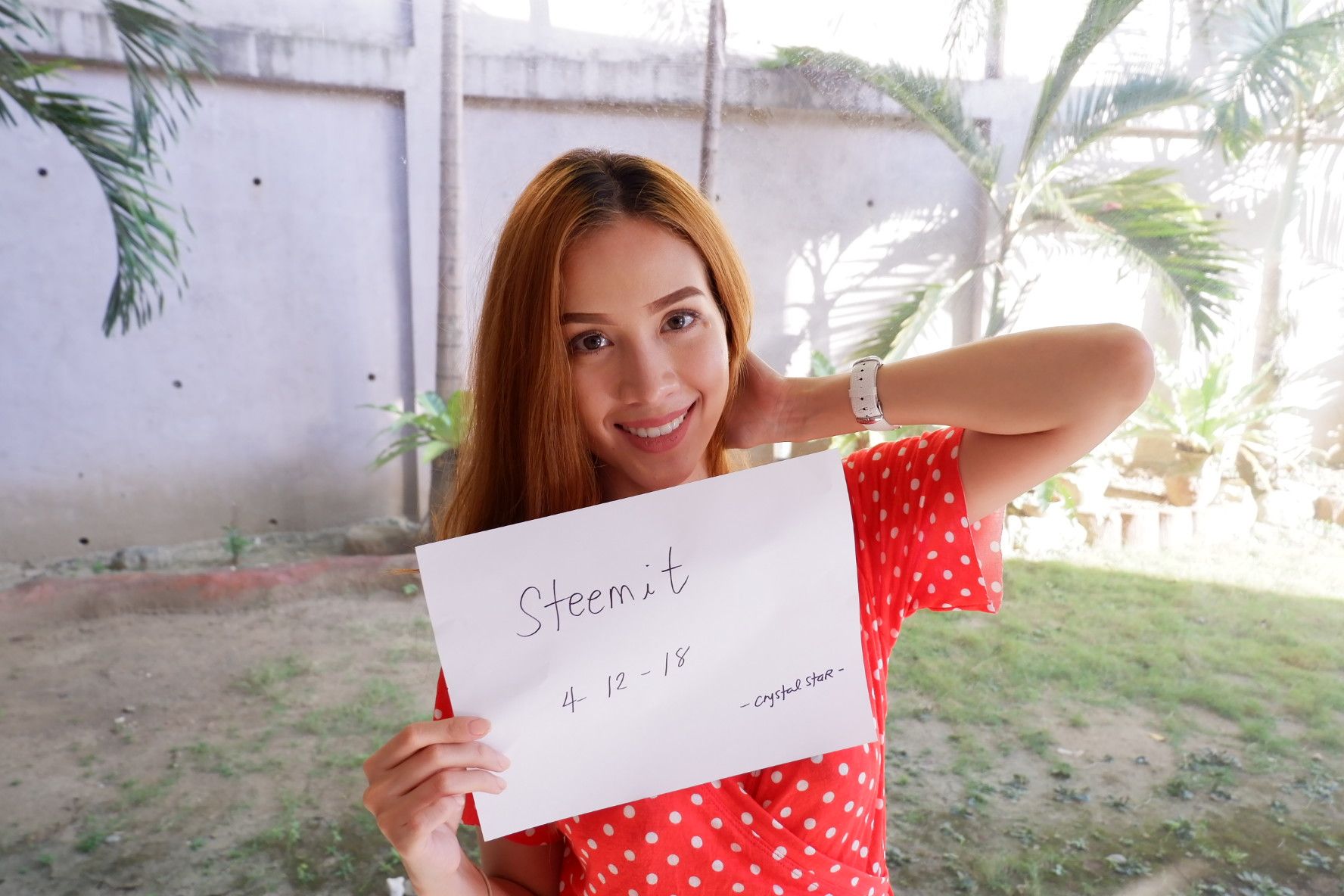 Hello steemit
My name is crystal star aberasturi-kang i'm 25 years old and i'm from CEBU PHILIPPINES 🇵🇭.
I have a mix blood which explains my NOT so Filipina look in my picture above , I have a mix Spanish-Australian-filipino Blood but still very proud to be a filipina.
I was born and raised here in the philippines, a very beautiful island 🌴 it feels like it's always summer here lucky for me that it's my favorite season . If i would be given a chance to live anywhere else in the world i would still choose philippines , so you might wonder why? soon i'll write blogs about the beautiful places/beaches here in the philippines. (Excited?)
More about me :) I'm a registered medical technologist But guess what i'm also a former beauty queen and model here in the philippines So yes soon i will write blogs about fashion, and stuff related to modeling and pageantry . I also love traveling ( who doesn't right?) ill share to you places i'll visit and places i have already visited.
What about food? 🤔 hmm YES i love food , mostly sweets 🍫 i know i know ( not good for the health) but hey we should always have room for desserts ei?
Anyway i was introduced to steemit by my cousin and I gave it a thought why not? I've always wanted to become a blogger but never had the chance to start. Honestly steemit is a bit confusing even if i read all the instructions many times ( i even had a hard time uploading my avatar🤣 so frustrating grr sorry not a techy person ) hopefully through steemit i get to share the things I love to other people and help other people to get inspired .
Love ,
Crystal ❤️