Hello I am Speed-Harry, I'm 15 years old and I live near to the beautiful, sunny, windy city Perth in Australia. Do you know that Perth is one of the windiest cities on Earth? Two other windiest cities are Chicago in the USA and Wellington in New Zealand. The above pic was taken infront of the Perth Hills Visitor Center.
To all my followers and all the members of #teamaustralia, welcome to my first post. Special thanks to all the people who have upvoted me in my steemit comments.
I spend my spare time riding my mountain-bike in the Kalamunda National Park with my friends, taking pictures with my Canon 700D with the lens 18-55mm (I have no other lenses) and cryptomining with my supercomputer which has six AMD RX480's.
While riding my bike in the Perth Hills, I took the above picture. In the background of the picture you can see Perth CBD (Central Business District). I couldn't get a clean shot of Perth city because of all this smoke that is coming from people burning their garden rubbish. Because you're not allowed to burn wood in summer, most people burn their garden rubbish in winter.
I took a screenshot out of Google Maps and edited it with Gimp image processing software to show you the location of Kalamunda National Park, which is 30 km away from the Perth CBD. Please find the picture below.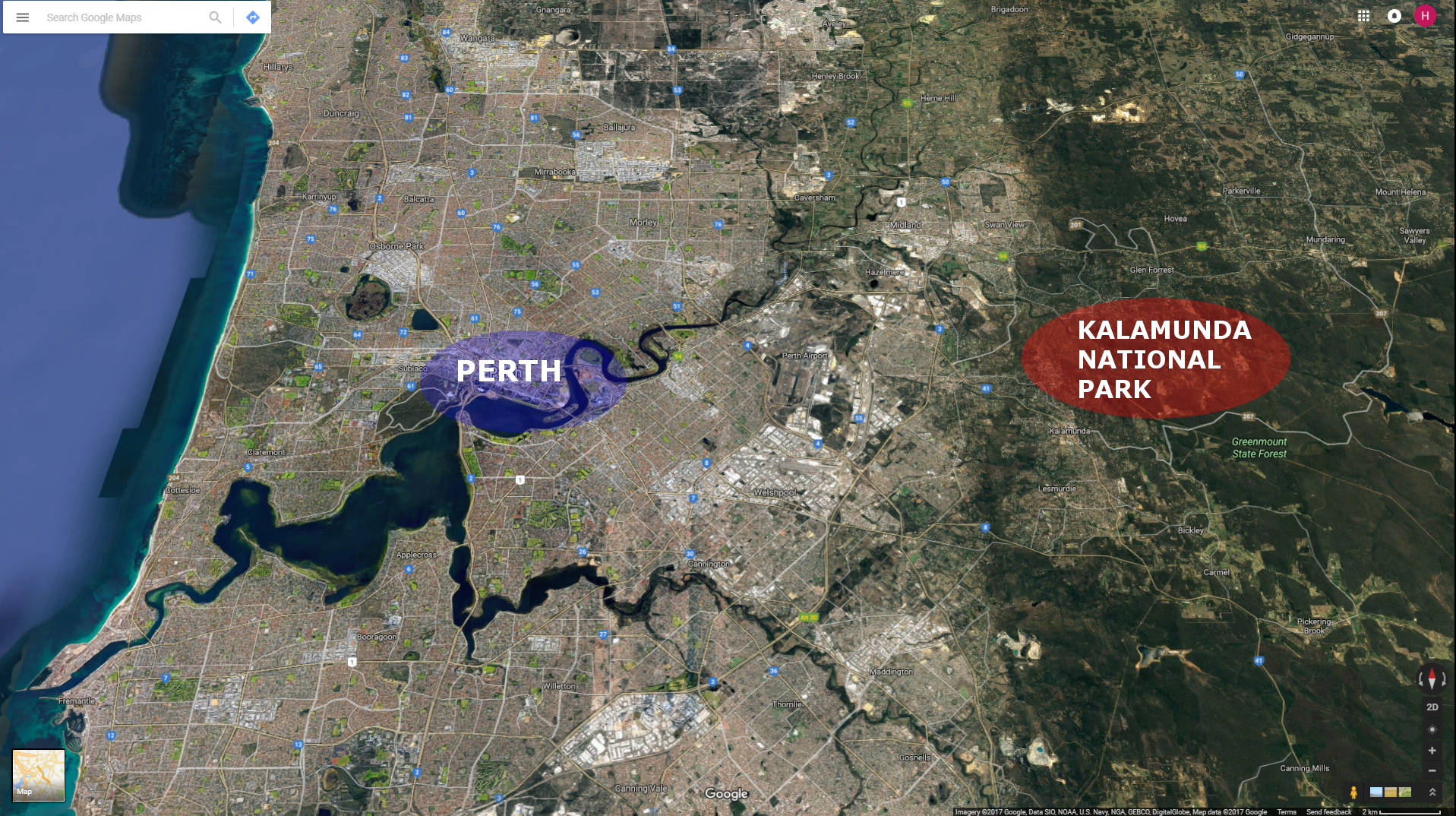 The following two pictures shows you the location of my bicycle tour in the Kalamunda National Park. The numbers on the map relate to the video locations.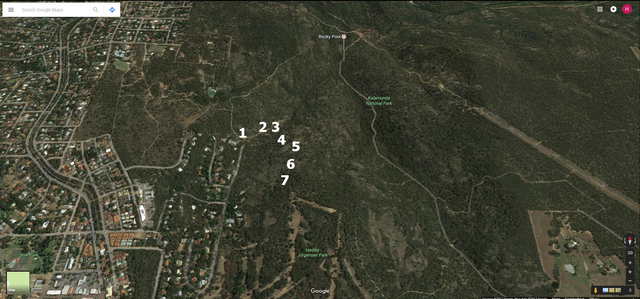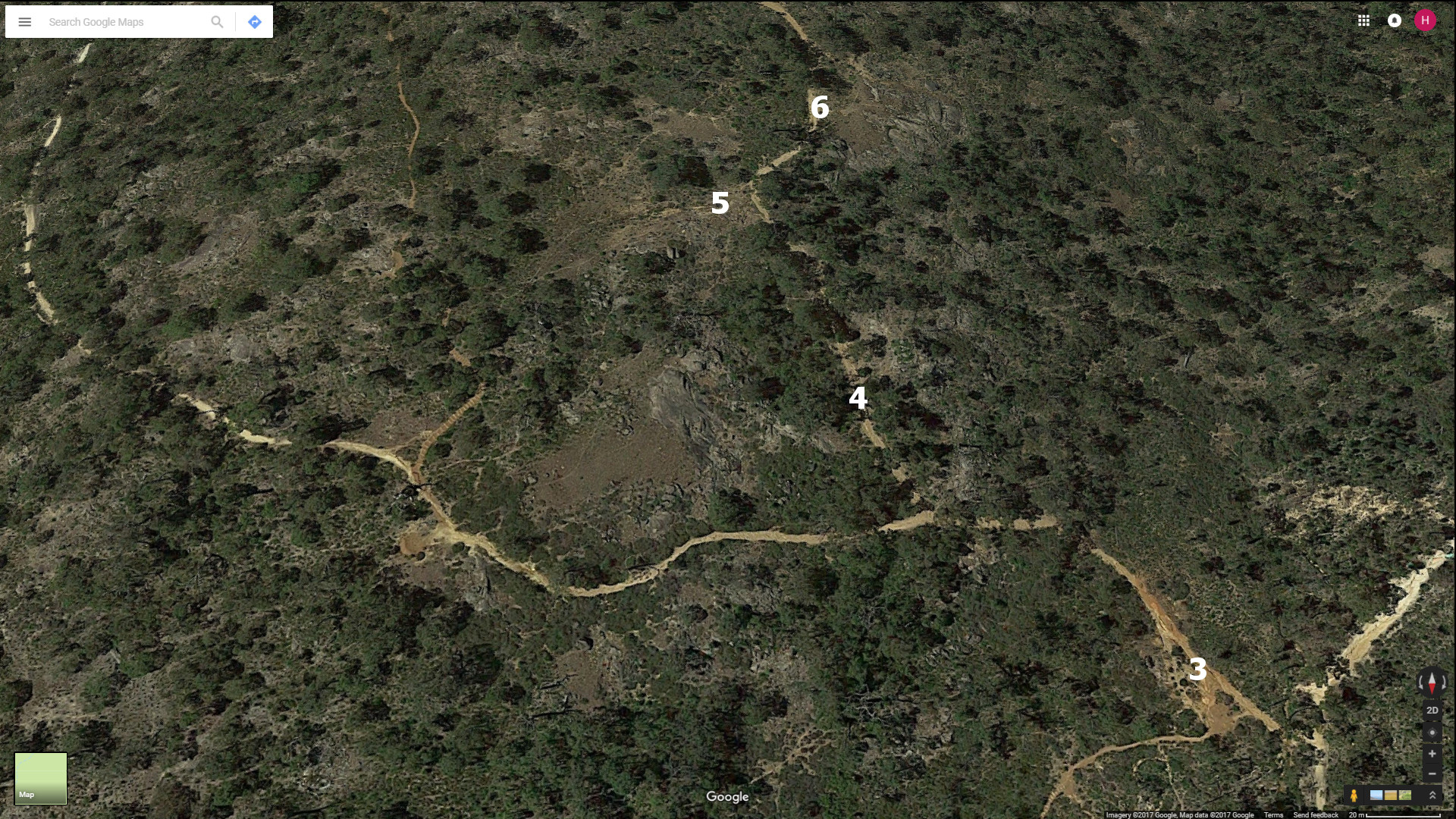 In this video below, you can see the location number 1 and you can see that the ground has grooves which is caused by the heavy rain from last week.
[IMG_1477.JPG]
In the video below, I am on my way to point 3, and as you can see it heads downhill so it's pretty easy to ride. Sometimes it gets a bit sandy and slippery, twigs and branches may also be lying on the track. I am mainly using my rear brake. If I would use my front brake in these sandy conditions I would lose control of my bike.
The below video shows me taking the corner at point 3 and heading South up the hill in the direction of Jorgensen Park. The track gets quite difficult. There are large grooves and rocks all over the track. The track also starts getting quite steep, that's the time to get of my bike and start pushing.
In the video below you can see that I am losing my breath moving in the direction of location 5. I have to push and also sometimes even lift or carry my bike because the trail is very rocky and steep, the inclination is about 20° or more. The video shows me coming from the North and heading South. Can you hear my breath? I am happy that my mate, who was shooting the video, didn't make me do this 3x.
In the below video I decided to take a little break and enjoy the view of the beautiful Kalamunda National Park. Can you hear the Red-tailed Black Cockatoos?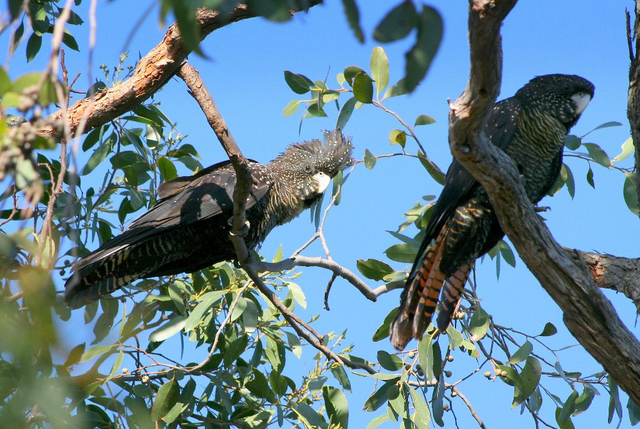 (Source: http://www.redtail.com.au/)
The plants and trees are so green because in the winter we have a lot of rain in the Perth Hills area. On my way to point 6 it is very rocky and I have to use a very easy gear. My bike is a 1/2-year old and has had one major repair to the rear derailleur and chain. The repair cost was AUD 90.-- 😠.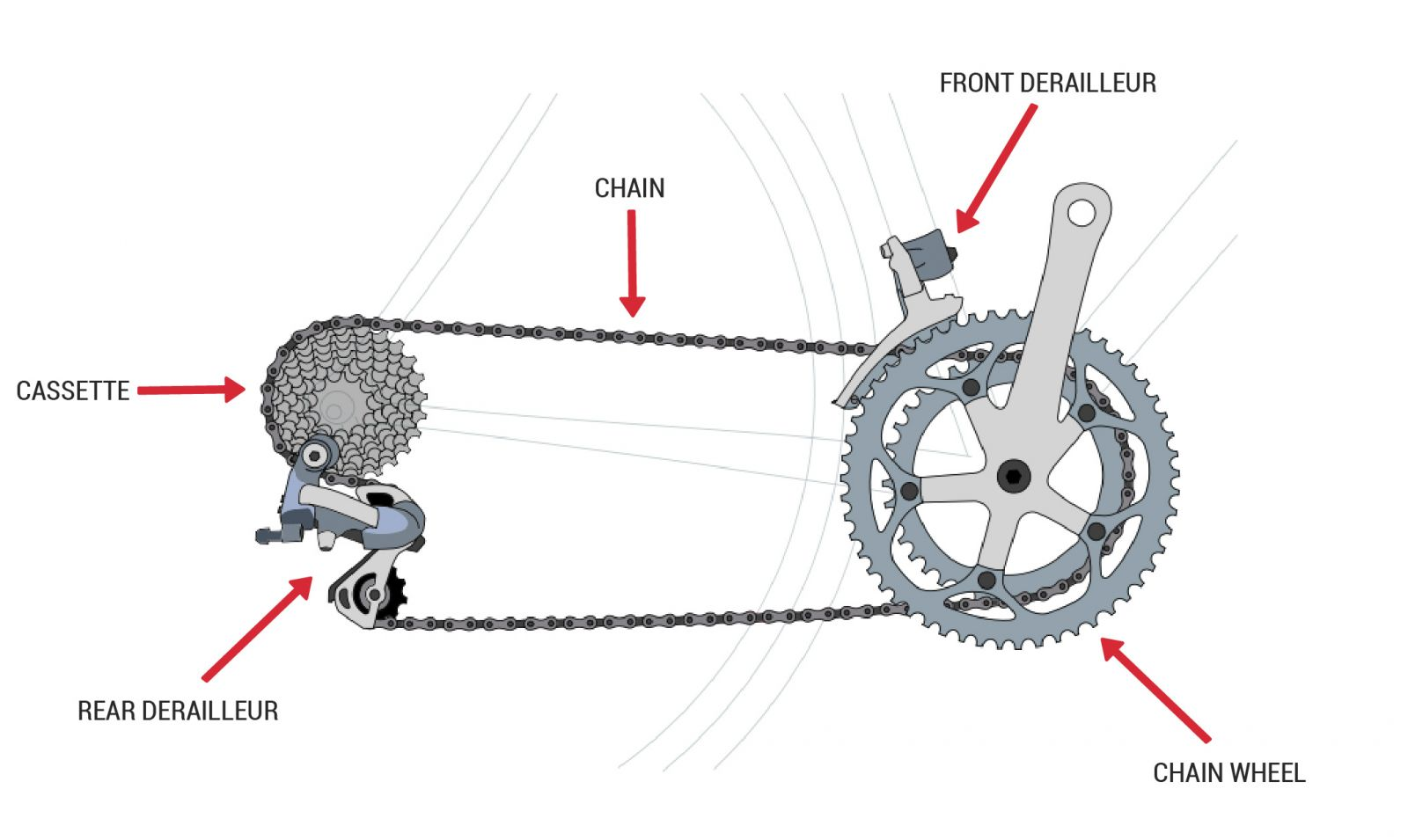 (Source: https://au.pinterest.com/pin/239746380137946147/)
As I was riding my bike to number 7, I saw a big anthill with big ants in it. The ant fauna of this district is probably the best known among the respective Western Australian ant districts. Ant diversity appears greatest on the eastern side of the Darling scarp. See also this publication for more information: http://museum.wa.gov.au/sites/default/files/1.%20Heterick.pdf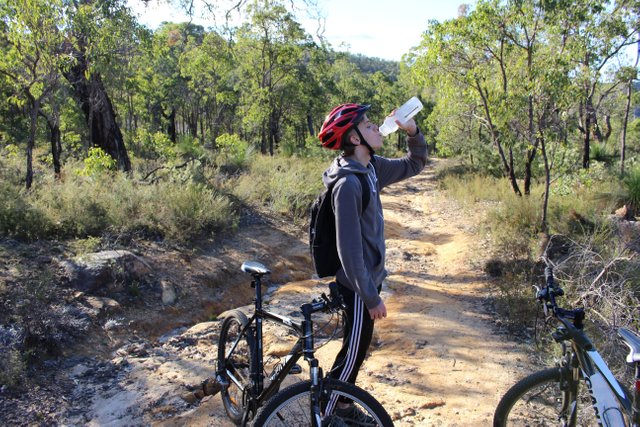 The above videos were taken with a Samsung A3 smartphone. However the top pic was taken with my Canon 700D and this is what it looks like. I only have the standard kit lens.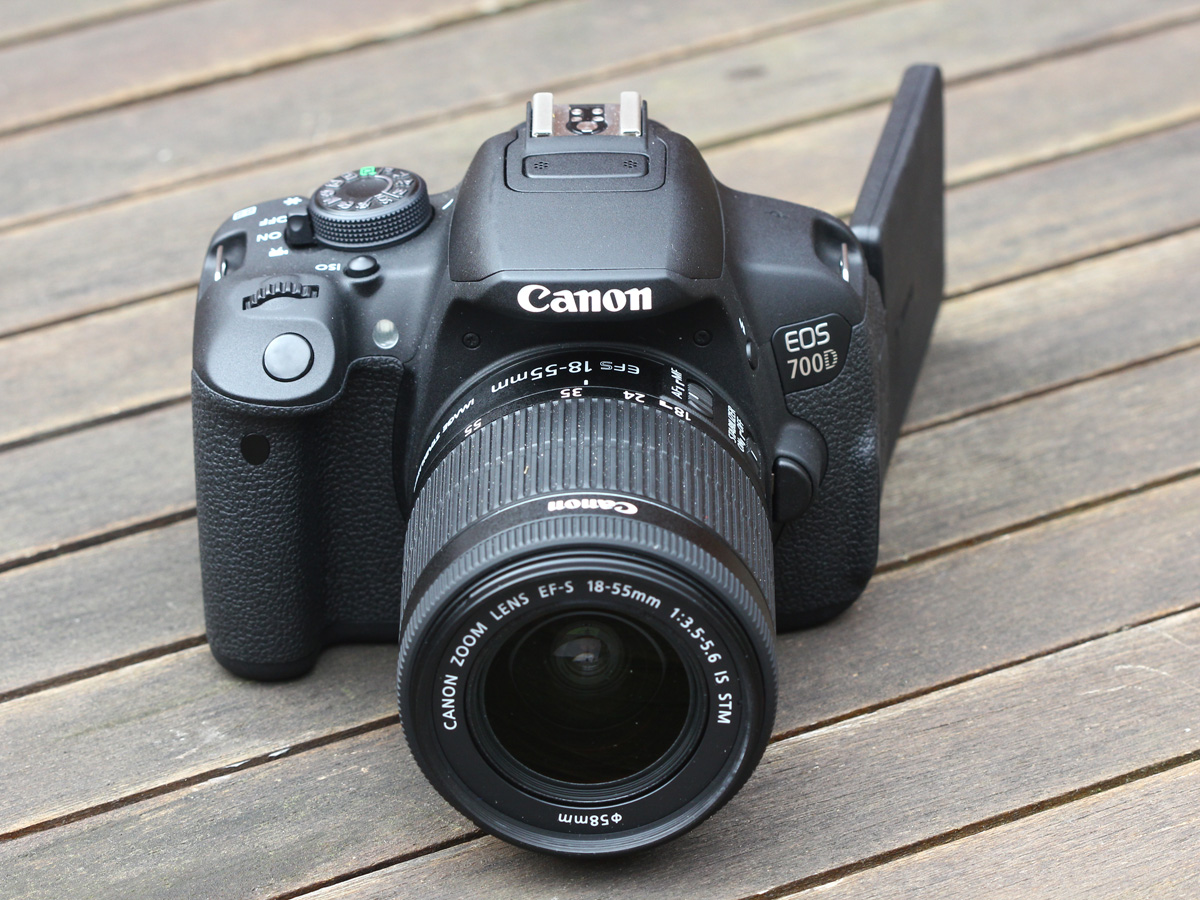 Here are some further images taken with the Canon 700D: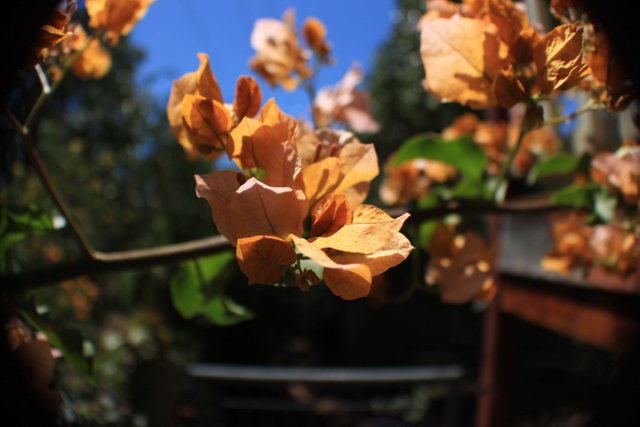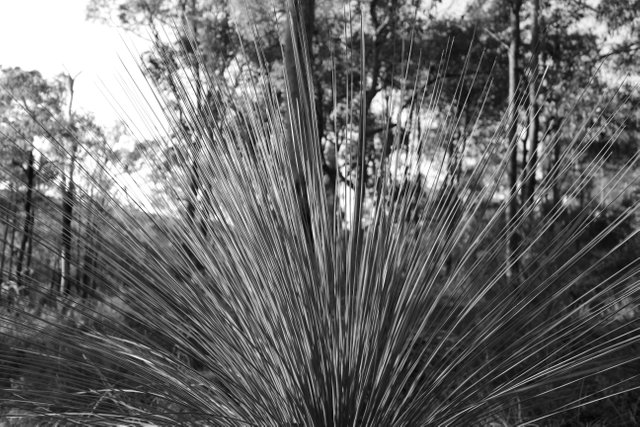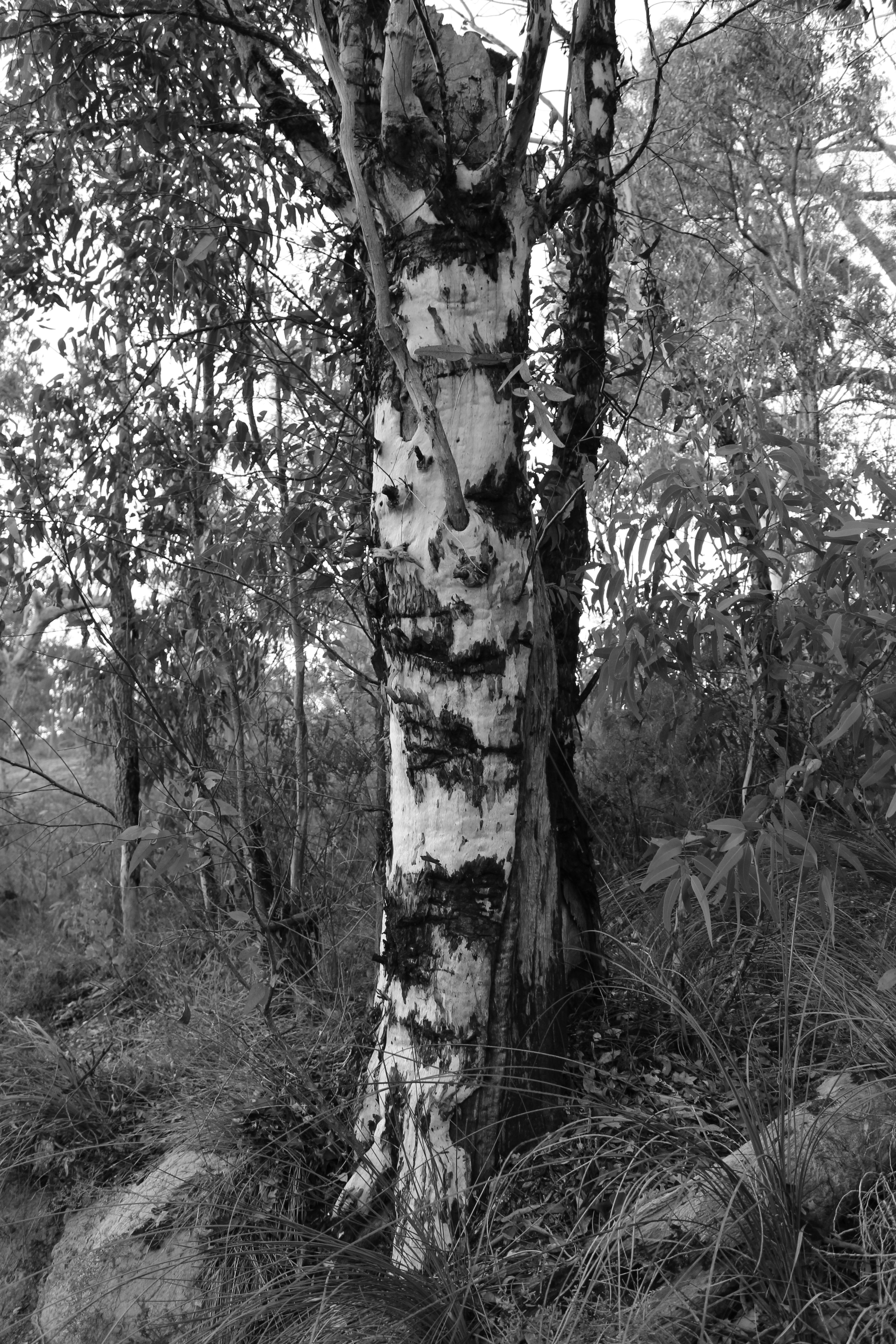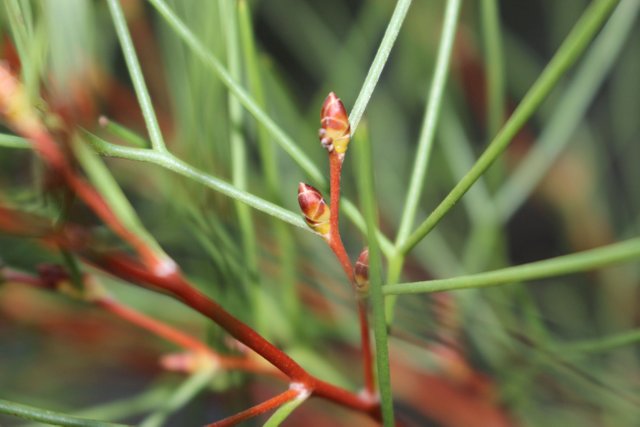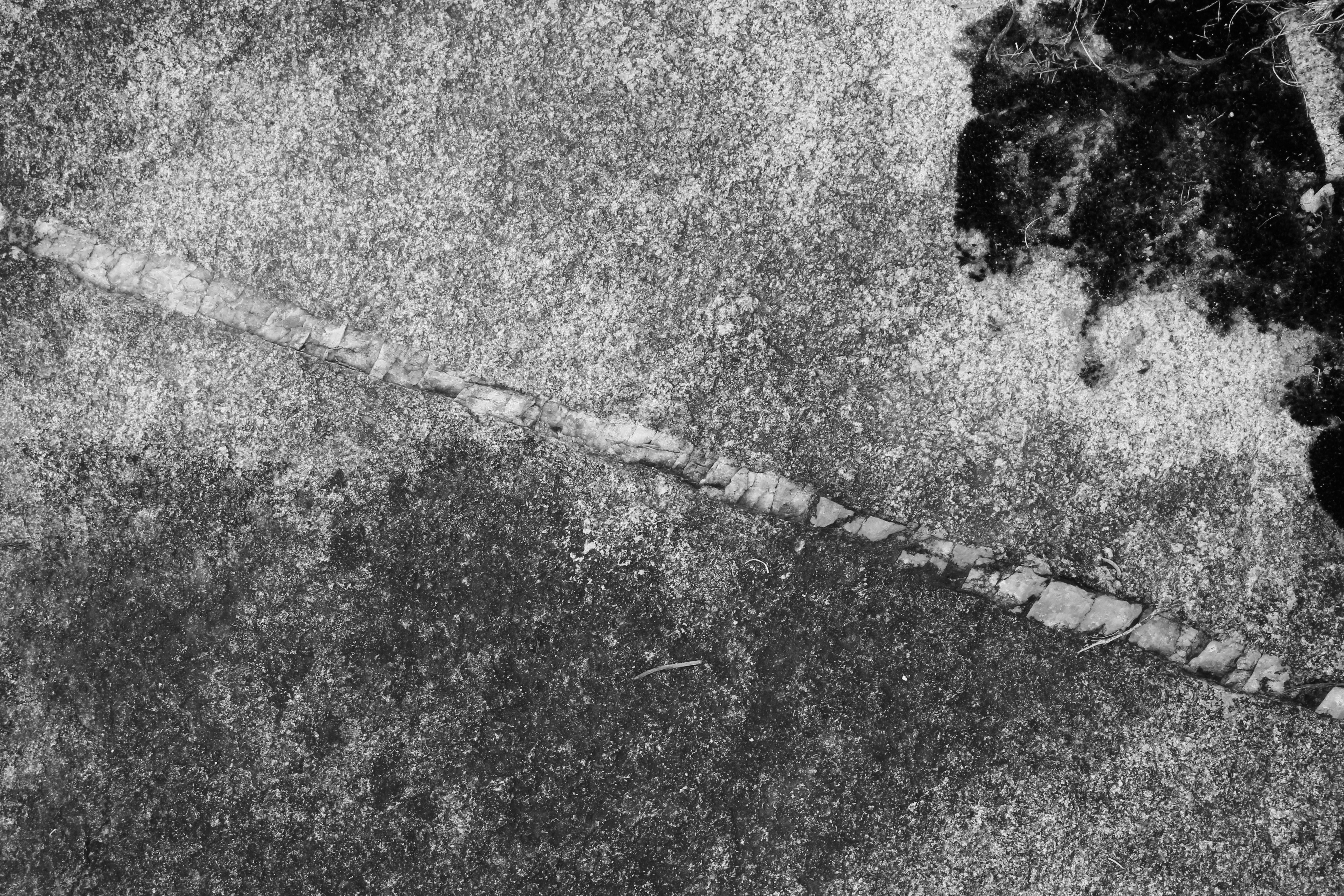 Here are 2 pics of my first mining rig. I was lucky enough to get an old computercase from a computershop close by. I put in a new mainboard, new CPU, new PSU, 16GB RAM and 2 pieces AMD RX480's. It then looked something like this: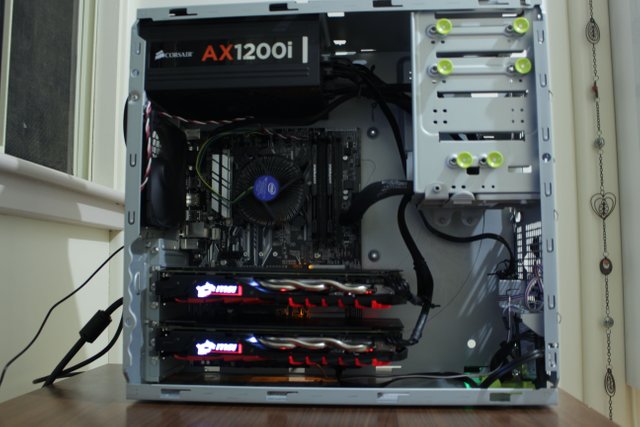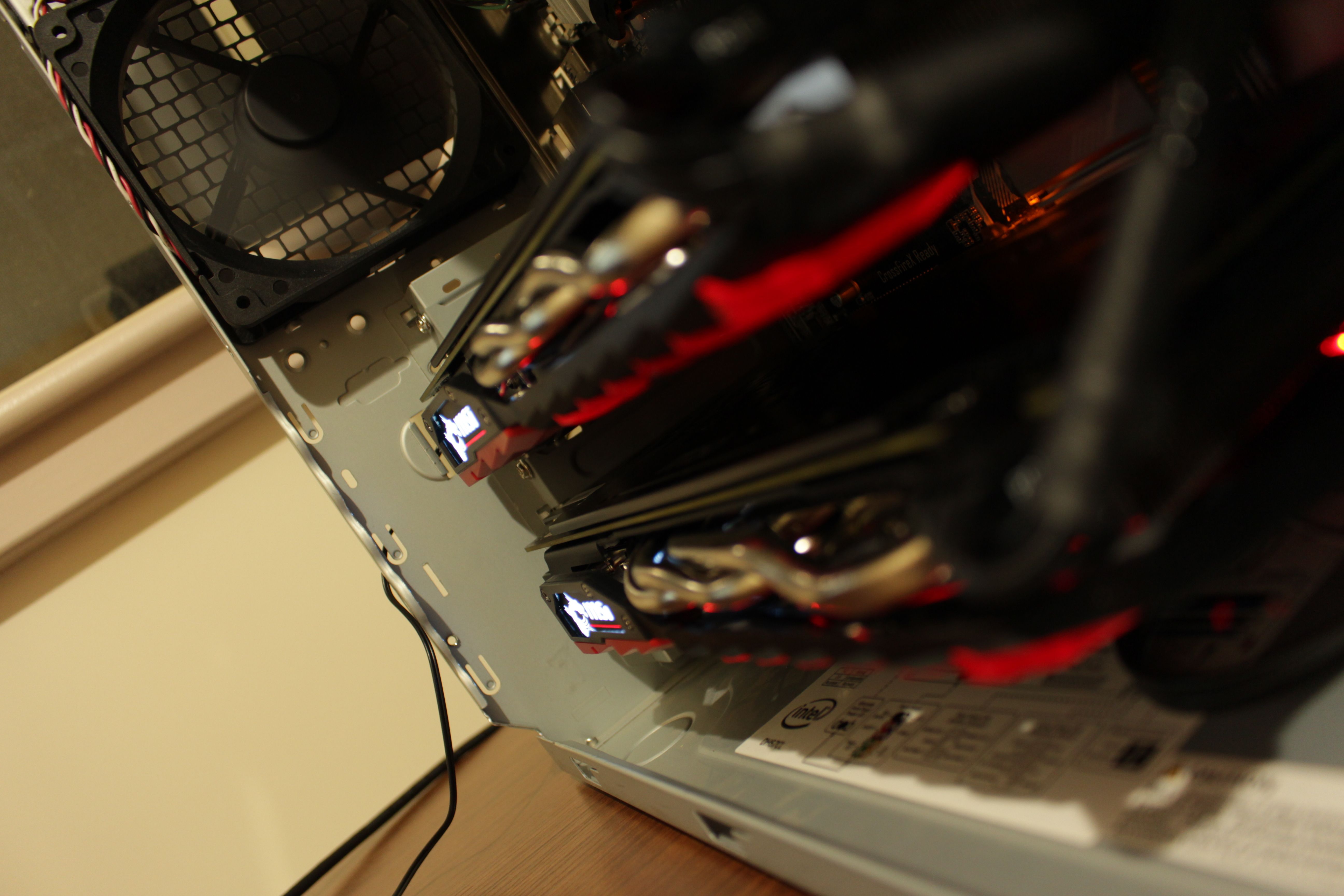 After I was successfully mining DASH and BTC (using Nicehash Hong Kong pool), I decided to upgrade my rig with another 4 GPUs and 6 risers. I purchased the cheapest steel rack from Bunnings for AUD 13.-- and 3m pinewood 40x20mm for AUD 7.--. The rig now looks like this: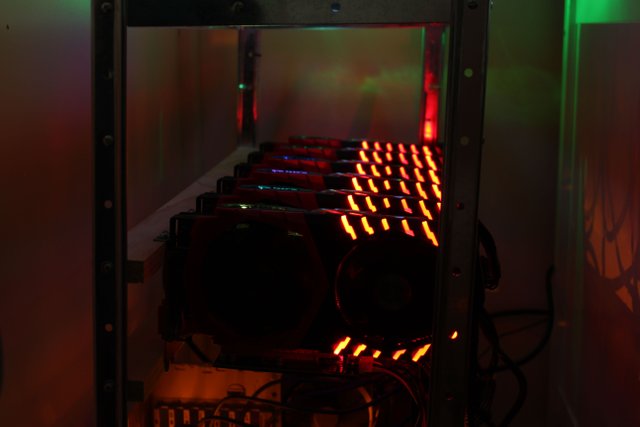 Thank you for reading my introduction, if you liked it then please kindly upvote, resteem and follow me.
Your @speed-harry