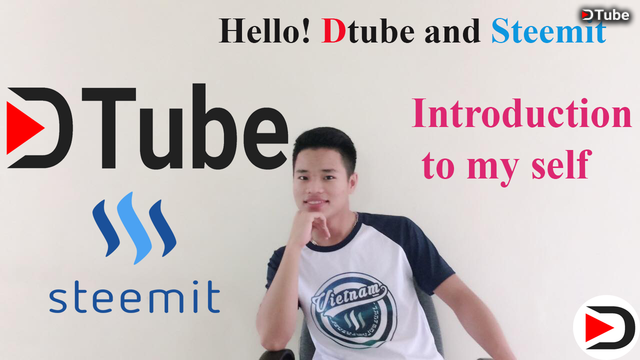 ---
Hello everyone!
First a little about me, my name is Son and I come from Vietnam. I am currently studying at the University of Information and Communications Technology in Vietnam. I'm 21 years old. I have a lot of sports interests like football, badminton ... I like to travel with family and friends. I like to cook though hihi is very bad ... I like to volunteer because I have experience and accumulate a lot of knowledge.
I am a new member of Steemit. I joined Steemit on March 13, 2018. This is my real account, not a fake.
I have a strong favorite in Steemit. The reason is that I want to exchange learning, make friends with people in the Steemit community. I have received the electronic money from Steemit, Since then I have decided, I have content that I can contribute to Steemit, and could even earn a bit more money when I was there. Steemit helps me accumulate more knowledge, a community to help each other grow together.
I recently knew Dtube a Youtube-like media network that I knew I was interested in creating content on the Dtube platform. I watched a lot of other Vlogger videos on Dtube, and I noticed that no one made funny video content and I would try to make funny videos but I do not know English. Talking to the community is hard to understand and I will try to create that difference.
My goal is to become one of the successful people in the Steemit and Dtube communities.
I want to become a part of Steemit and Dtube to further develop, to help each other in Steemit. Help Steemit develop.
That's all about me. Thanks everyone. Check out my next video.
You can see my article:
---
▶️ DTube
▶️ IPFS