Introducing the First Steem-Powered US Senate Campaign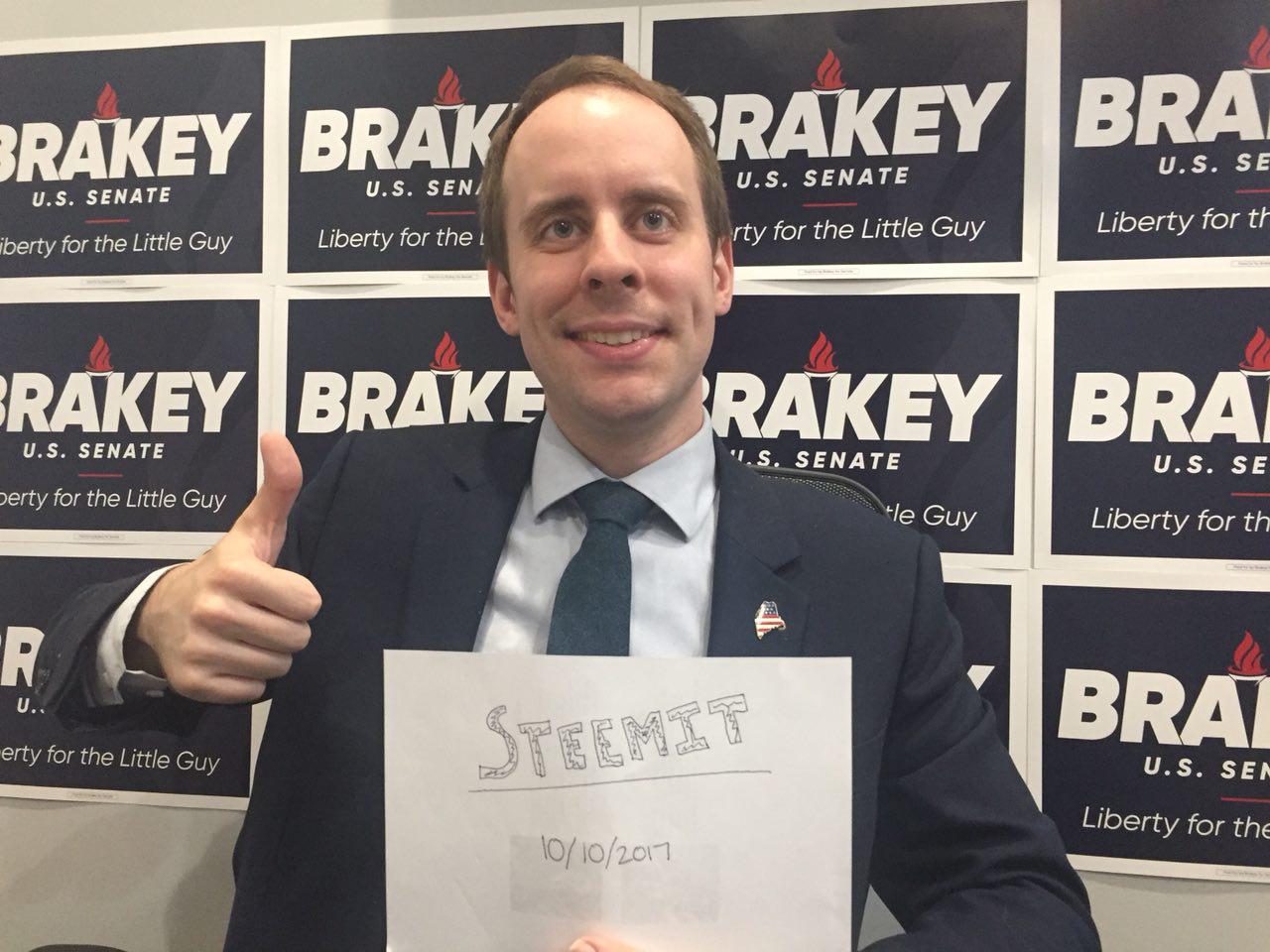 Facebook: https://www.facebook.com/brakeyforsenate/
Twitter: https://twitter.com/SenatorBrakey
Instagram: https://www.instagram.com/senatorbrakey/
Website: https://ericbrakey.com
Hello Steemit Community!
My name is Eric Brakey. I am a two-term Maine State Senator, a Ron Paul Republican and I am currently running in the 2018 election to the U.S. Senate on a "Liberty For The Little Guy" platform with the endorsements of former Congressman Ron Paul and Senator Rand Paul.
I believe we have surrendered too many of our liberties and too much power into the hands of big government and big corporate special interests in Washington D.C. Now, it is time to stand up and fight to take back our liberties for all us little guys.
That's why I am a big supporter of cryptocurrency and am excited about its future potential. It is a direct challenge to the international financial establishment that has concentrated power in the hands of an elite few. I believe cryptocurrency represents a real chance to return the power of money back to the people and I will do all I can to stand up for crypto liberty in Washington D.C.
If you're still reading, let me tell you a little bit about myself and how I ended up where I am doing what I'm doing.
First, my introduction to the cryptocurrency community comes from my experience in the Ron Paul Liberty Movement. In 2012, I served as the Maine State Director for the Ron Paul Presidential Campaign. We challenged the establishment and won! At the Maine Republican Convention, I was proud to organize the Ron Paul R[3VOL]UTION as we elected a full slate of Ron Paul Republicans to positions of leadership at the state and federal level.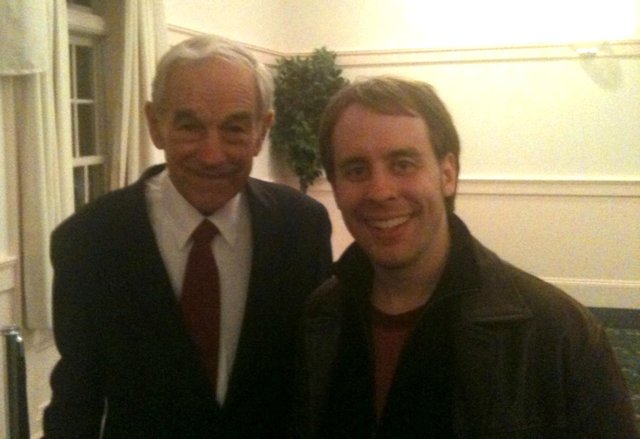 Me with my personal hero, Congressman Ron Paul, in 2011
Only a few years later, I ran for Maine State Senate against a forty-year incumbent Democrat politician who had never lost a race. Despite the odds, I worked incredibly hard, knocked on thousands of doors and won in an 18 point landslide. At the age of 26, I was the youngest state senator in the nation.
During my first two years in office, I championed many liberty issues, including the successful passage of Constitutional Carry, Welfare Reform, Right to Try and expanding freedom in Maine's Medical Marijuana Program.
When I ran for re-election in 2016, I won by an even bigger margin with over 60% of the vote. This was the first time a Republican had won this blue district with such a large margin since the year I was born, 1988. It just demonstrates that the message of liberty is popular indeed!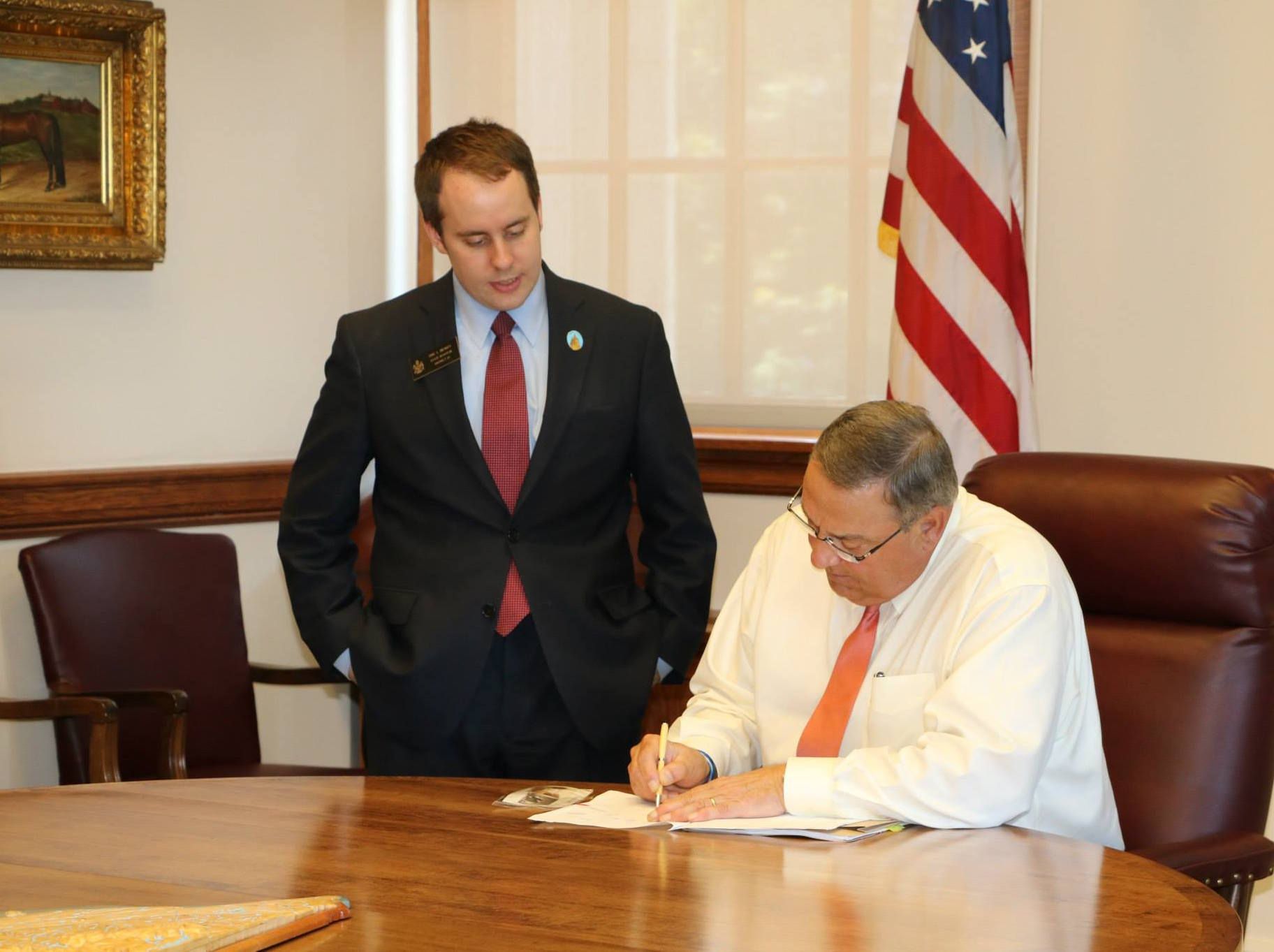 Governor Paul LePage signs my Constitutional Carry legislation into law.
This past year, I also submitted legislation to study the use of blockchain technology to increase transparency and security in state elections. It was the first legislation of its kind ever submitted in the country.
Now that I am running for U.S. Senate, our campaign is not only one of the first federal campaigns in the nation to accept Bitcoin donations, but we are the very first federal campaign to accept multiple forms of cryptocurrency via Shapeshift.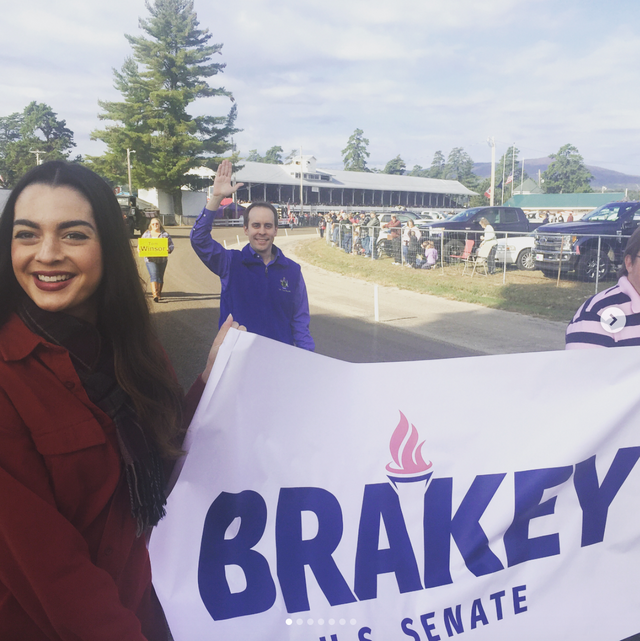 Marching with supporters in the Fryeburg Fair Parade
Thank you for reading. I am excited to share campaign updates via steem. All upvotes and resteems are greatly appreciated!
In order to leverage this platform to its full potential, post rewards will be taken at 100% Steem power, which we plan to power down fifteen weeks before Election Day.