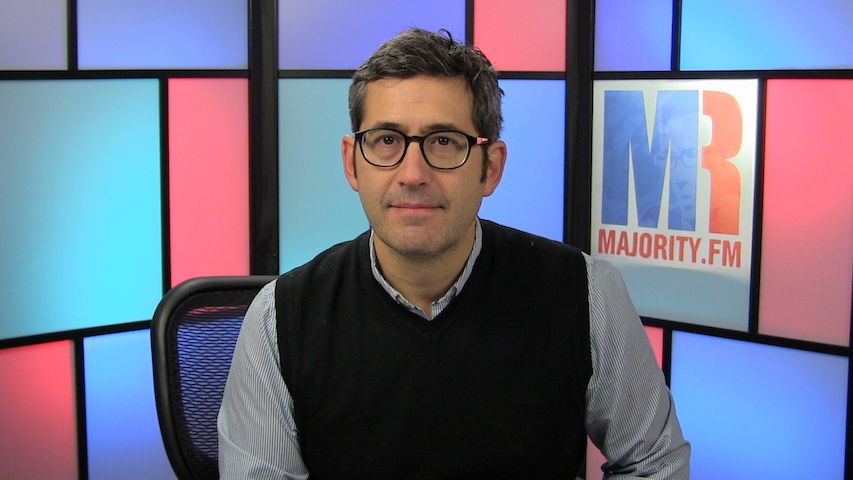 Hi, Steemians!
My name is Sam Seder, I'm an MSNBC contributor, actor on Bob's Burgers, and I'm excited to share with you my 5-time award-winning daily longform politics show The Majority Report here on Steemit.
You may have read about recent attempts to get me fired from MSNBC and have advertisers drop my show. That's one of the reasons I'm so excited about Steemit.
If anyone has learned the value and importance of community-based, audience-backed support, it's me.
Alongside my colleague, @DavidPakman, who showed me the innovative blockchain point system being utilized by Steemit, I think we can help grow and foster an accessible and engaged political conversation here.
The Majority Report is a live progressive politics show where we balance the underreported and the irreverent with daily interviews featuring the brightest political & policy experts alongside the funniest comedians.
Hearing from my audience and debating listeners from all across the political spectrum is a big part--and maybe my favorite part--of The Majority Report.
I'll be posting clips daily to our Steemit profile, which will feature headlines, news items, interviews, and the day's best callers.
The Majority Report broadcasts live @12 PM ET Monday to Friday at Majority.fm, YouTube, and TuneIn. I hope you like the show and hope to hear from you on the calls, until then, gotta jump.