This is Me in Steemit
This is Me
Hello everyone it's me again… but in English.
This is my introduce yourself.
I hope you like it… and let's begin.
• I am studying Graphic Design.
• I love social Media and how to innovate.
• I like emojis so much. This is my favorite one
• I am a glitter fanatic, I like it in my nail art, clothes and a little on my face.
• I really like mystery series and movies.
• I like taking a little naps.
• What I do in my free time:
                 - Draw mandalas. 
                     - Walk in a park. 
                         - Take original pictures. 

• I like salty food over sweets.
• My favorite word is "Serendipity" that means: Good discoveries or coincidences of our life.
• The 80's and 90's songs are my favorites.
• I use to make my own birthday cards and even notebooks.
• My favorite holiday is Halloween, I use to watch the tv specials.
• My favorite color is purple.
• Favorite phrase:
"Unless someone like you cares a whole awful lot,
nothing is going to get better. It's not." Dr. Seuss.
• Photo that identifies me: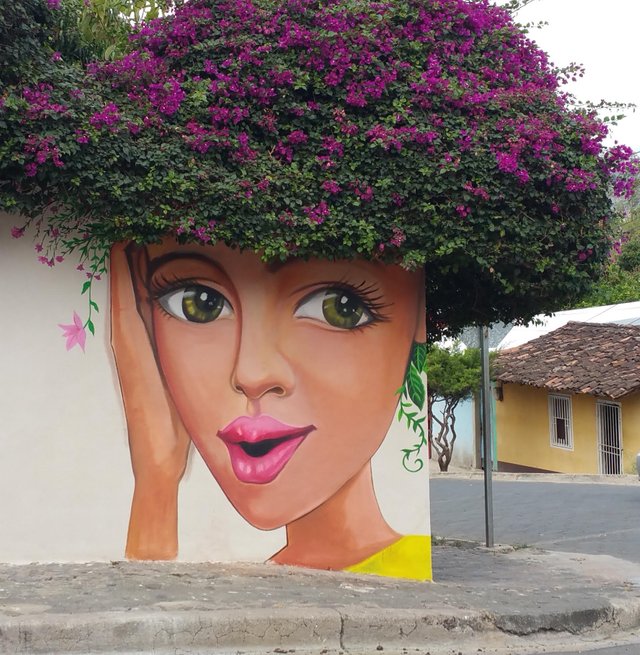 More about me in my future posts.
The Graffiti was painted by Julio César Moreno Aguirre, Orlando Ochoa neighborhood, Managua, Nicaragua.
Source:

@roulinaplus