Hi Steemians. I hope you are very healthy today.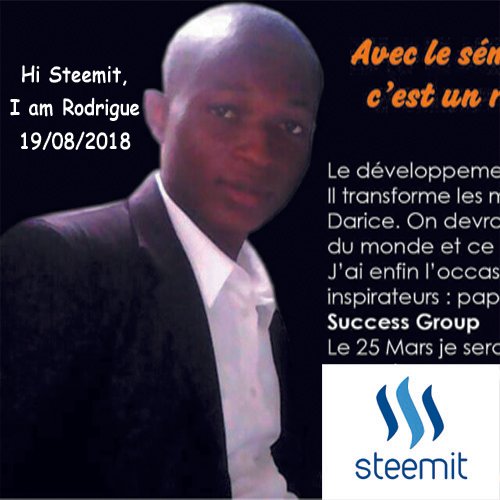 What does our level of success totally depend on? Before giving you my point of view on the question, I will first introduce myself because I am new on Steemit :
Who am I ? : My name is Nguemou Rodrigue Steve, I am passionate about entrepreneurship, personal development and trading. I am also the founder of the platform "Méwoo", a start-up that aims to promote health, well-being and know-how.

Ok. After the little presentation, let's get back to our subject:
What does our level of success depend on? : In my opinion, it totally depends on our ATTITUDE. Because, whatever our level of know-how, if we don't have an exemplary attitude, our objectives will not be efficiently achieved.
Example : The success of our project depends largely on our attitude (Determination, optimism, patience, perseverance, flexibility etc ...). TRUE or FALSE ?
Why did I create this blog? : Because, I would like to incite as many people as possible to develop exemplary attitudes because our success depends on it. So I've committed to posting inspiring messages and articles every day in this blog so we'll be more aware.
Small clarification: My publications will be in English and French in order to impact the most people. I beg you in advance to be indulgent vis-à-vis my vocabulary in English because I use this blog to learn the language of Shakespeare. Thank you in advance
See you tomorrow and take care of yourself.