What's Going On Steemit!? Get ready for lettering / illustrations combined with creative based podcasts.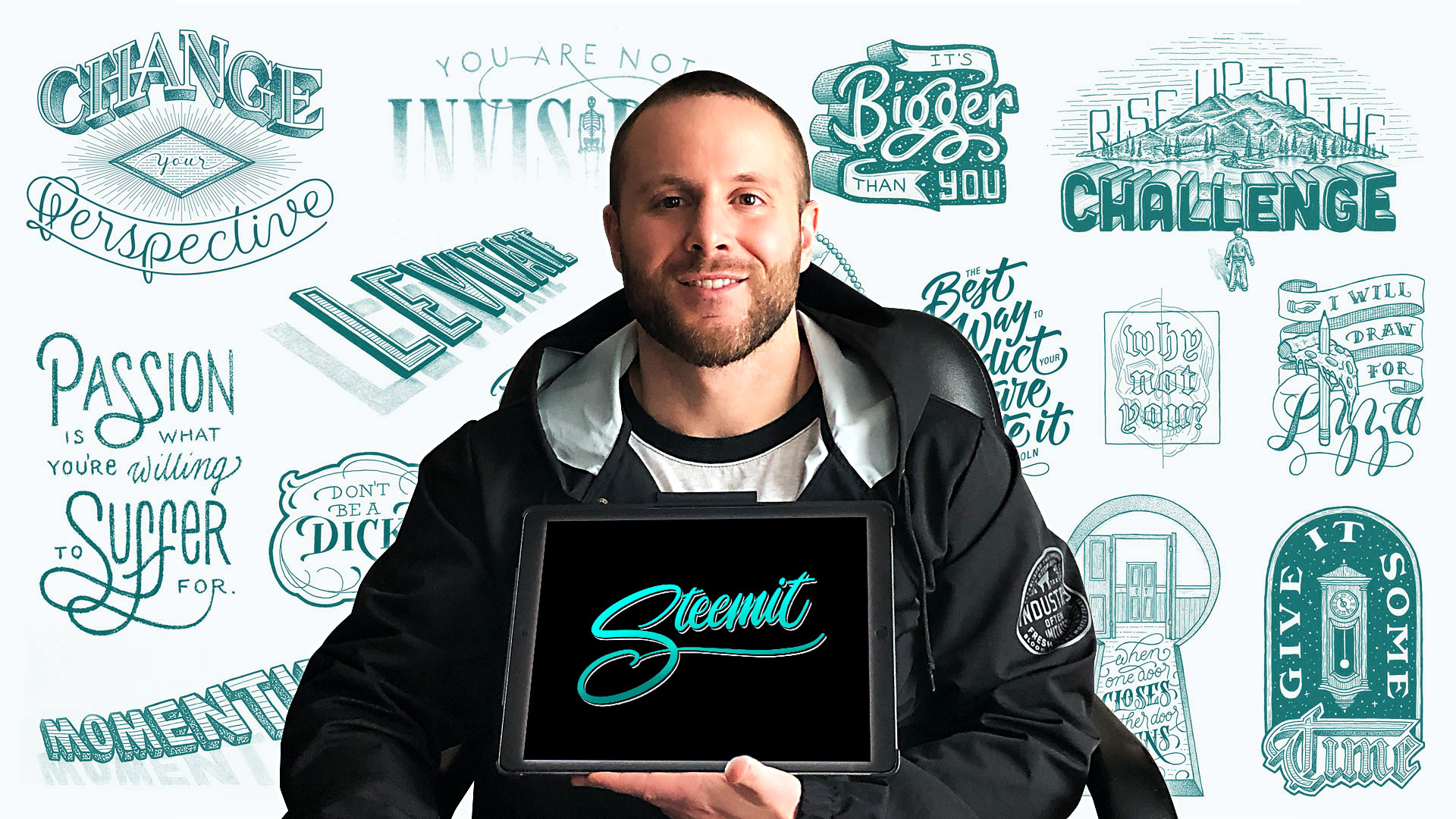 First Post But I'm Ready to Bring Some Creative Value
What's up fellow Steemians or Steemers? Haven't figured that out yet but I'm stoked to have found this crypto blog platform in the New Year.
Why I'm Here
Over the past 3.5 years, I've been drawing like a mad man, writing blog posts, public speaking, teaching workshops and producing podcast episodes on a weekly basis.
It's been a wild ride but the change in some of my favorite platforms (Instagram & Facebook) have left a bitter taste in my mouth for all the hard work and value I try to bring the community.
Early December I fell head first into the rabbit hole of Cryptocurrencies and to say I've become obsessed is an understatement.
I heard of Steemit through Apogeecrypto.com and YouTubers like CryptoBobby. I've since been researching this platform and felt like I found it at the perfect time. I pour my soul into my work in hopes that it can benefit another creative out there trying to find their way. I don't expect anything in return but the possibility to make some profit off the work I've been doing was too hard to pass up. It's just another way to pay off student loans and invest in the podcast.
The Mission: To Empower the Creative Community
Community is everything to me and it seems like Steemit aligns with my values.
What you can expect me to deliver is weekly Perspective Podcast episodes focused on encouraging creatives to make time to build something for themselves.
I'm married and work a 40 hour day job as a UI / Graphic Designer yet I still make time to create work that matters to me. My goal is to help other creatives start a side hustle that they can look forward to working on each day.
> My biggest fear is dying with regret and I know many people feel the same.
Something unique I bring to the podcast is custom artwork for each episode. I'm 58 episodes in so that means 58 custom drawings. I'm also big on sharing the process of my work and am open to answering questions here or on Instagram.
Finally, I bring on some of the biggest names in the creative industry like Lincoln Design Co., Goodtype, The Forefathers Group to name a few.
My guests are open books and share their struggles, process and advice to help creatives gain an edge.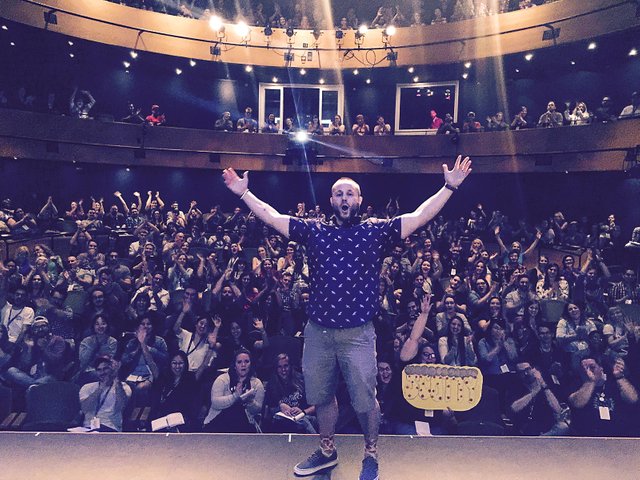 Random Facts You Probably Don't Care About…But I'll Tell You Anyways
I'm obsessed with eating and drawing pizza.
Outside of the podcast, I love to create murals.
My cats Lucy & Flora mean the world to me.
I'm a bit of a gym rat because I have to work off the pizza.
Lover of puns, good or bad.
Black coffee runs through my veins.
My first CD I bought was Britney Spears…I traded it to a friend for Blink 182 a week later.
Outside of pizza, BBQ and tacos are tied at #2.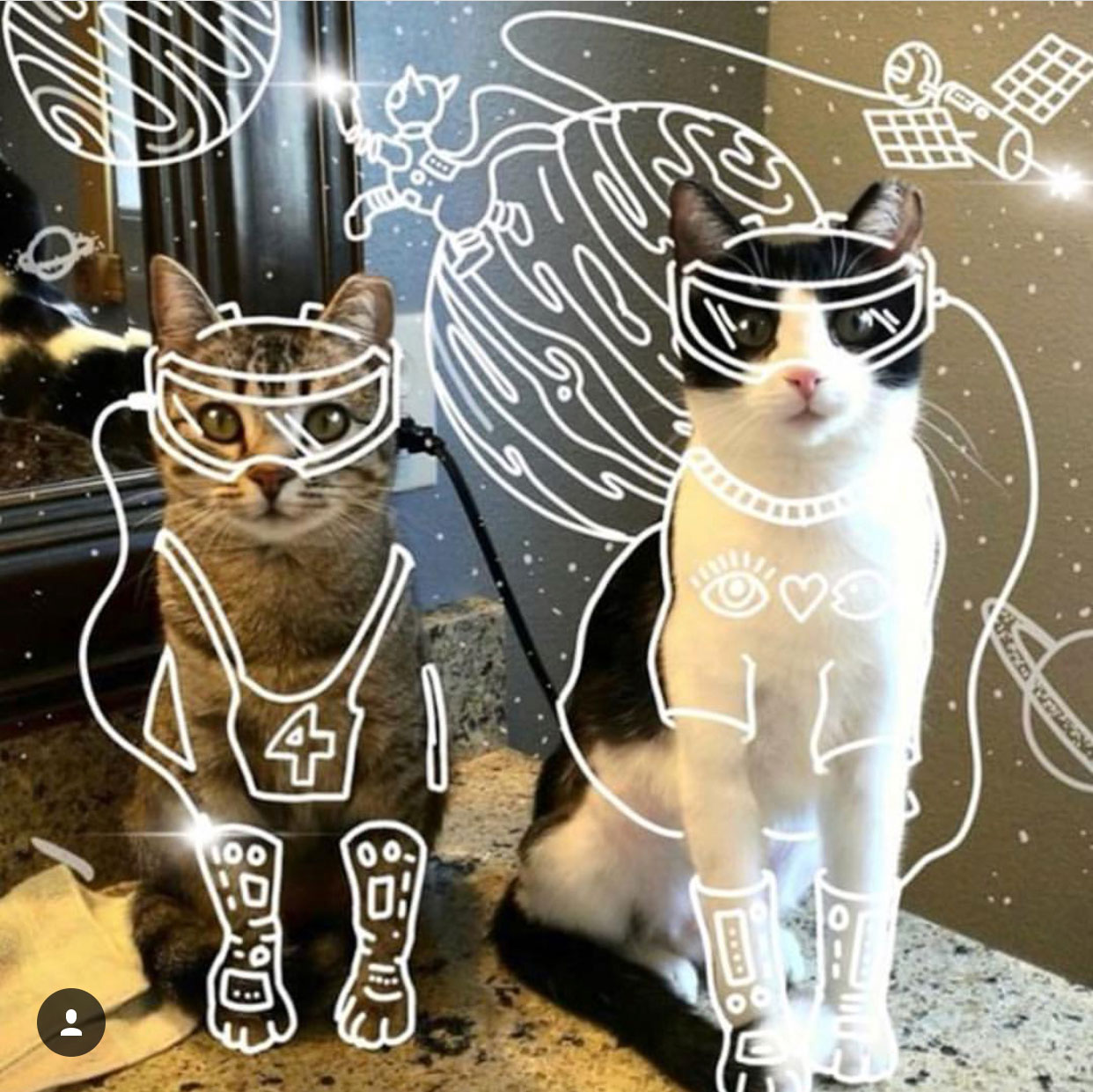 Looking forward to diving head first into this community and connecting with you amazing souls.
Stay cheesy y'all
Scotty