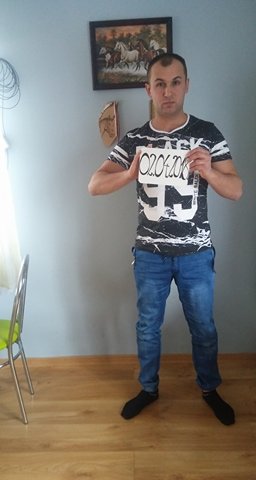 Witam wszystkich obecnych na steemit, mam na imię Sławek bardzo mi miło, że się stałem jednym z was.
Z racji, że jest to mój pierwszy post, przedstawię, czym będę się zajmował, czego będą dotyczyć moje treści.

Zagadnień jest wiele, można powiedzieć to tak, nasze umysły to potężny podręcznik z informacjami, które tak naprawdę zależą od nas,
a jakie informacje sobie przypiszemy i jak ją wykorzystamy to już leży w naszych zainteresowaniach, umyśle i czynach.
Lubie dzielić się wiedzą z innymi, rozmawiać, pomagać, pracować, czytać, uprawiać sport, odżywiać się, to taki cykl każdego człowieka.
Taki już jestem jedyny w swoim rodzaju.
Czym mój blog będzie ? No właśnie obecnym światem tak dosłownie i tym, co nas otacza, do czego dąży ludzkość, jak to wszystko postrzegam,
na co mamy wpływ a na co możemy tylko patrzeć lub przechodzić obok, z czego korzystamy na co dzień, czy odróżniamy, co jest dobre a co złe.

Chce dzielić się swoją wiedzą i zyskać waszą, napisze tutaj sporo ciekawych postów.

Na jakie tematy dokładnie ? Na pewno o współczesnym życiu, sytuacjach, codzienności o tym, że nie warto się poddawać i warto mieć swój sposób na życie.
Moim wyznacznikiem jest żyć według jakiegoś celu, który sami sobie wybieramy i dążymy do niego, czy to sport, czy to jest rysowanie, sztuka, czy to budowanie czegoś,
czy to praca, czy to rozwijanie swojego talentu , wszystko jest ze sobą mocno związane, bez jednego nie ma drugiego.
Każdy człowiek jest oryginalny na swój sposób i trzeba to tolerować.
U mnie porażka jeszcze bardziej motywuje mnie do działania.

Zapraszam do śledzenia mojego bloga, pozostańcie przy mnie.
Pozdrawiam !