Introducing....The Painted Vagabond Experience!
Greetings everyone, and thank you for checking out the Painted Vagabond experience. Below is my introductory, verifiable, certifiable picture.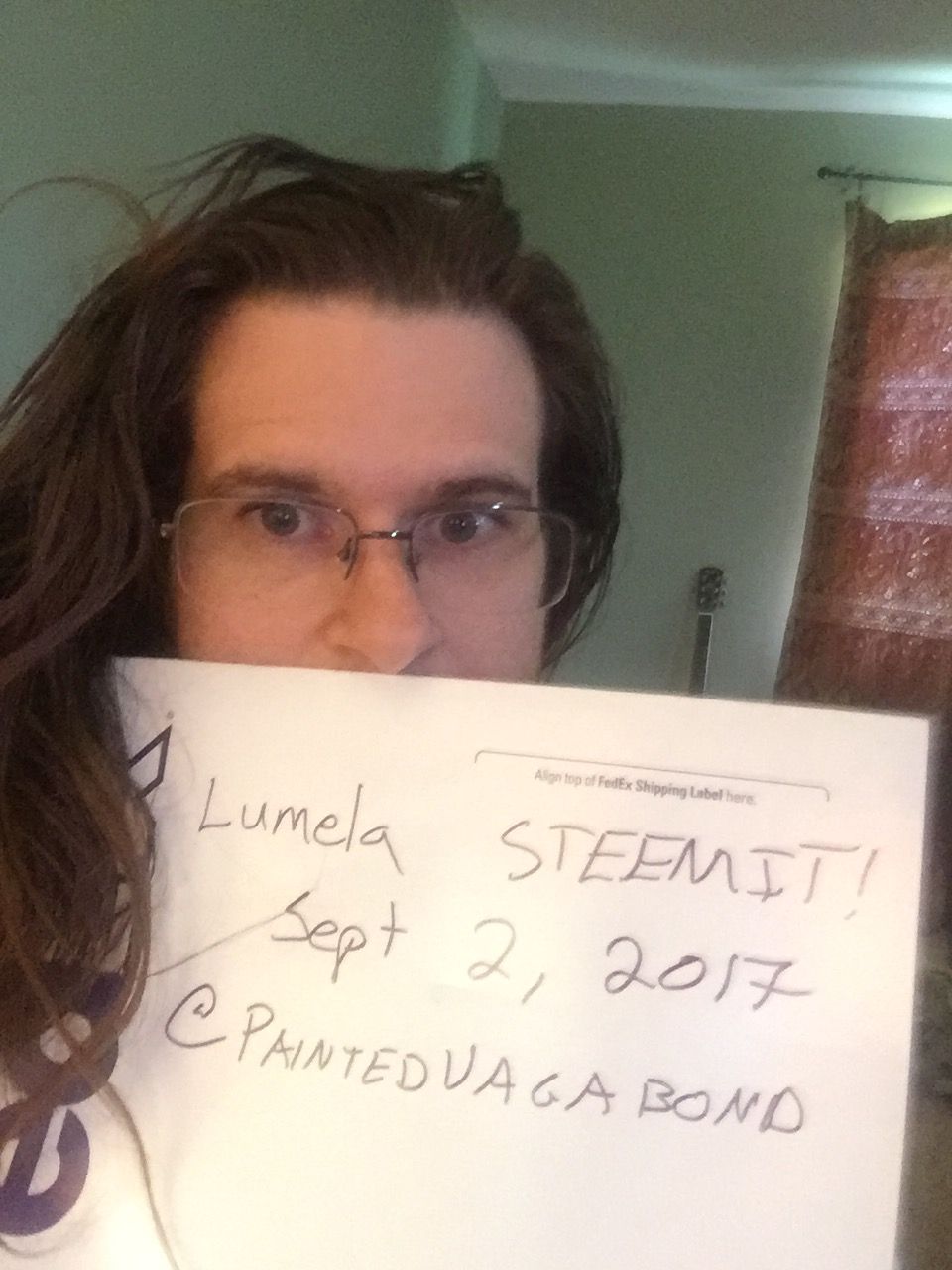 ["Lumela" is Sesotho for "hello". Actually it literally means "believe", and it's one of the greetings people of Lesotho say to one another. Imagine a world where everyone says "believe" to each other! It exists in the Mountain Kingdom of Lesotho, a country completely surrounded by South Africa.]
I am the Painted Vagabond, a name I chose for myself that expresses two of my favorite things - art and travel.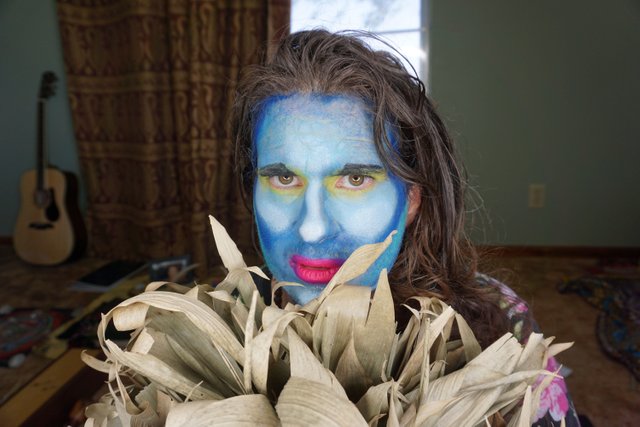 (Holding a chakapa, a rattle-type instrument ally from Peru made out of the dried leaves of the chakapa plant in the Amazon.)
As a healer myself, I study and participate in various spiritual traditions and healing modalities from around that world. I have intimate connections with traditional and modern healers from all over the world - Lesotho, Peru, Tibet, and Thailand to name a few. These healers are wise, kind, and compassionate and I can't wait to pass on their wisdom to you too!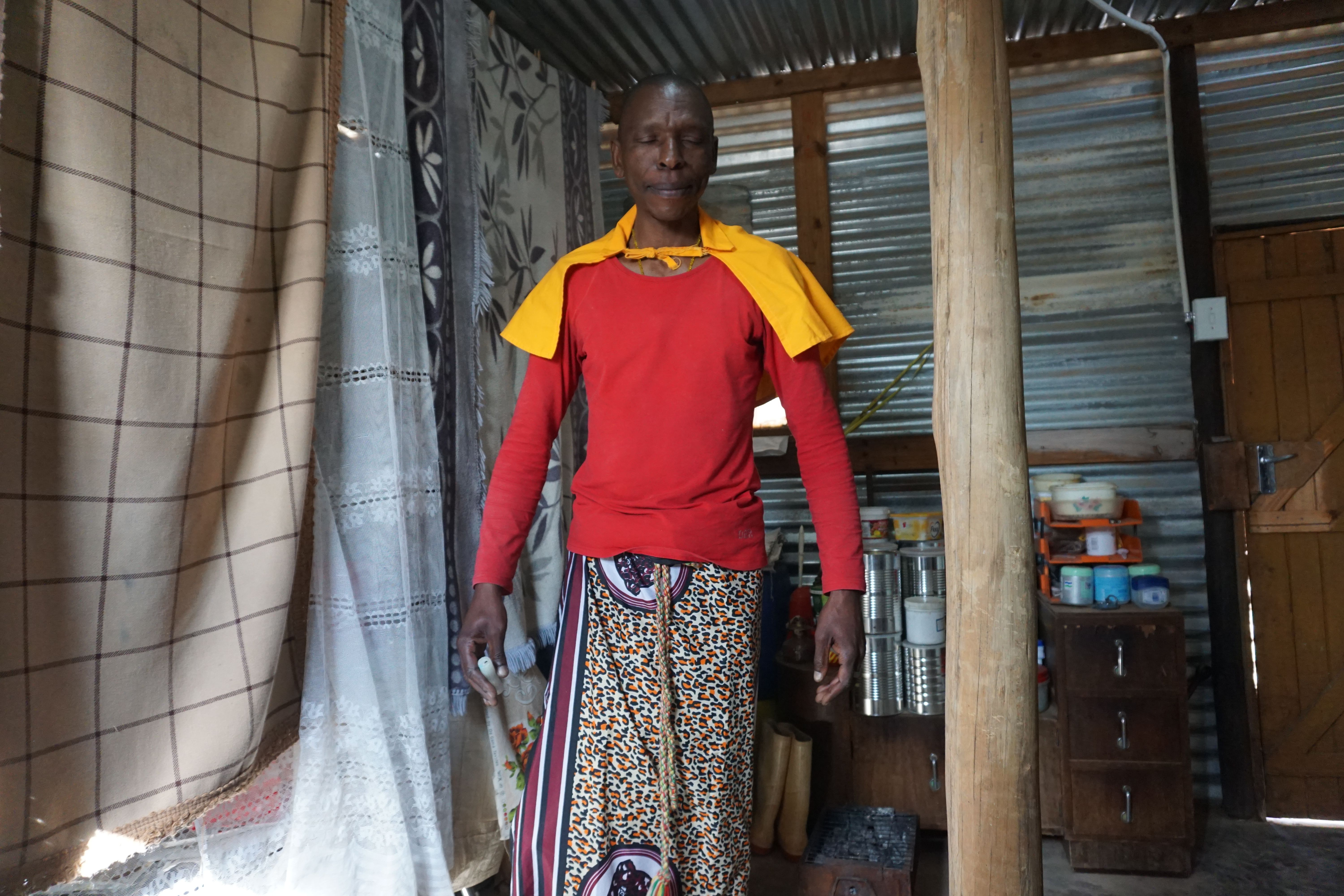 [Ntate Mpiti Thamae, a traditional healer, or Sangoma as they are known in that region, from the Mountain Kingdom of Lesotho (posted with his permission). We did a miraculous healing together that I can't wait to tell you about!]
This is what you can expect from me and my posts: adventure, fun, inspiration, wonder, authenticity, healing stories and songs, and always great stories.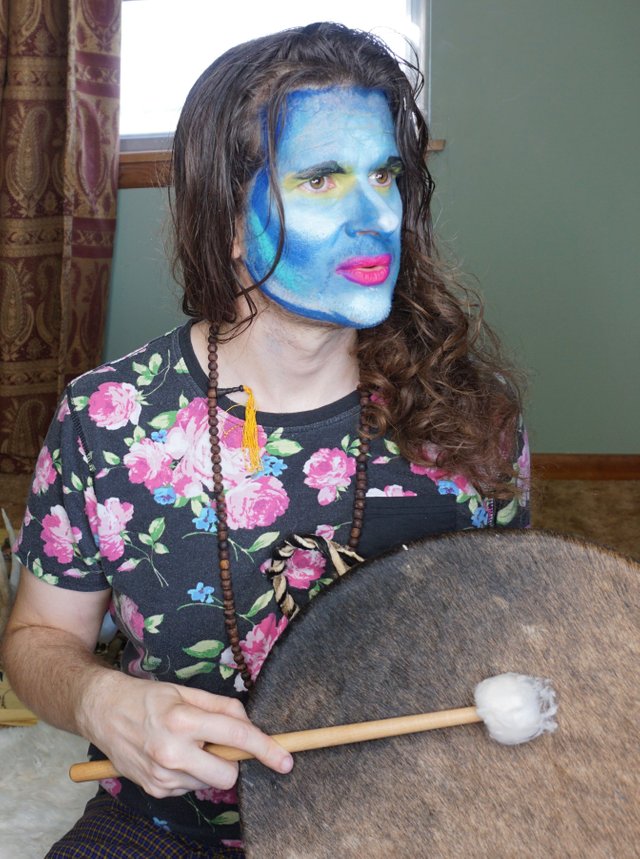 [Drum made out of cow sacrificed at Ntate Mpiti Thamae's healer initiation.]
I have been wanting to blog about my experiences for a long time. I made accounts with Facebook, Instagram, and Youtube (@paintedvagabond), but nothing really jived me...until STEEMIT! There is something special about this community whereby I can jump right in and contribute while also witnessing other people and their unfolding stories. Maybe STEEMIT will germinate this dream within me to share myself, my visions, and gifts to a broader audience? Until that time comes, please enjoy the Painted Vagabond narrative experience on STEEMIT.
Questions? Comments? Strange remarks? All are welcome in the comment section below. Are you ready for the journey? Even if you're not, come anyway!
Find me @paintedvagabond on FB, IG, Twitter, and YT for more pictures and minor updates (but STEEMIT will be where the stories are). If I haven't responded to a comment or posted in a while, don't fret. Usually means I'm traveling or in a place without internet.